Once configured the products and the quoted price on the quote detail page, you can go on and configure the additional settings in the "Quote general options".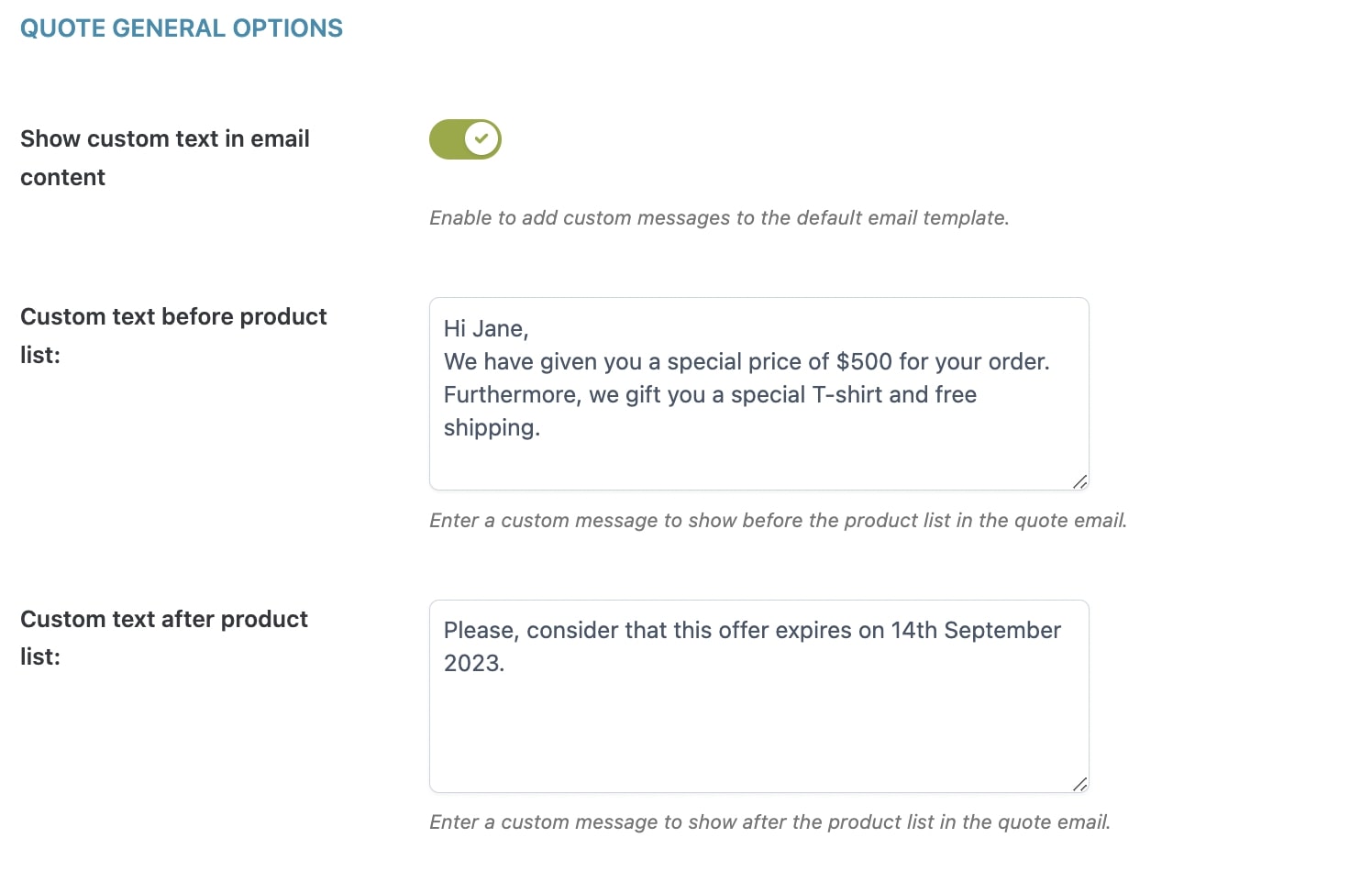 Show custom text in email content: decide to add a custom message to the email.
Custom text before product list: message that appears before the product list.
Custom text after product list: message that appears after the product list.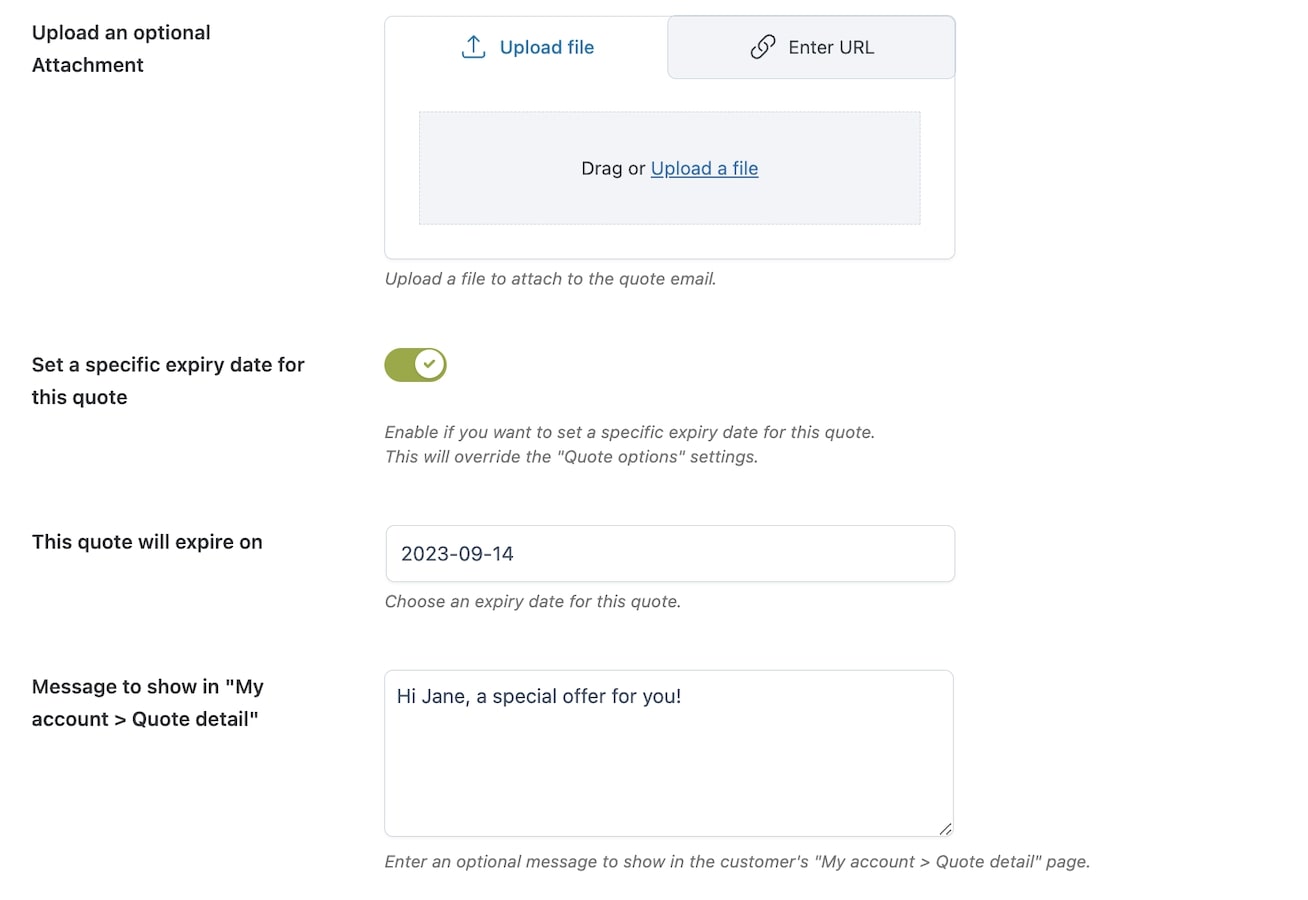 Upload an optional attachment: upload a file you wish to attach to the email.
Set a specific expiry date for this quote: date after which users can no longer buy at the agreed price.

This quote will expire on: choose a date from the date-picker.

Message to show in "My account > Quote detail": optional message to show on my account > quote detail page of the customer.
If setting the expiration date for the quote, the coupon created when changing the price will also have an expiration.
The messages, the expiration date will be visible in the email and PDF quote.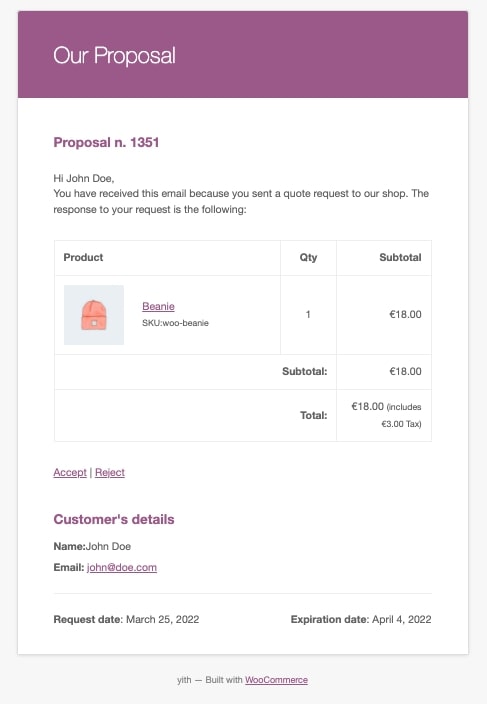 The message for my account page is visible on the quote detail page: