YITH Proteo theme supports a total of 13 sidebars that you can customize by adding widgets from Appearance > Widgets.
Additionally, the theme allows you to pick one of those sidebars and set the position for the following pages:
All posts and pages
Main blog page (the blog page is where all your posts are listed)
All blog categories pages
All blog tags pages
To set this up, you can go to YITH Theme Options > Sidebars and choose a custom layout for them.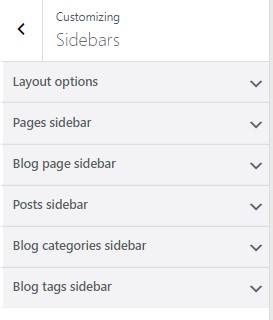 If you want to override these settings for specific posts or pages, you can do that from the post or page details. Please, read more about this in Page/Post options menu of this documentation.
Sticky sidebar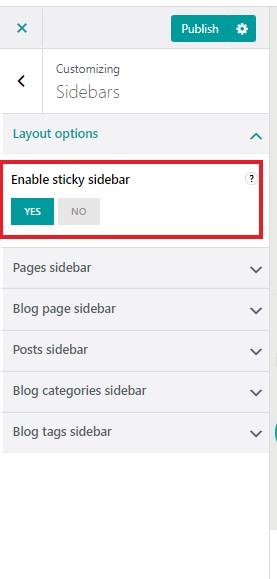 In Layout options, you can also choose whether to enable the sticky sidebar or not.
Do you have an e-commerce website? Check the WooCommerce menu in this documentation to find out more about sidebars on shop and product pages.