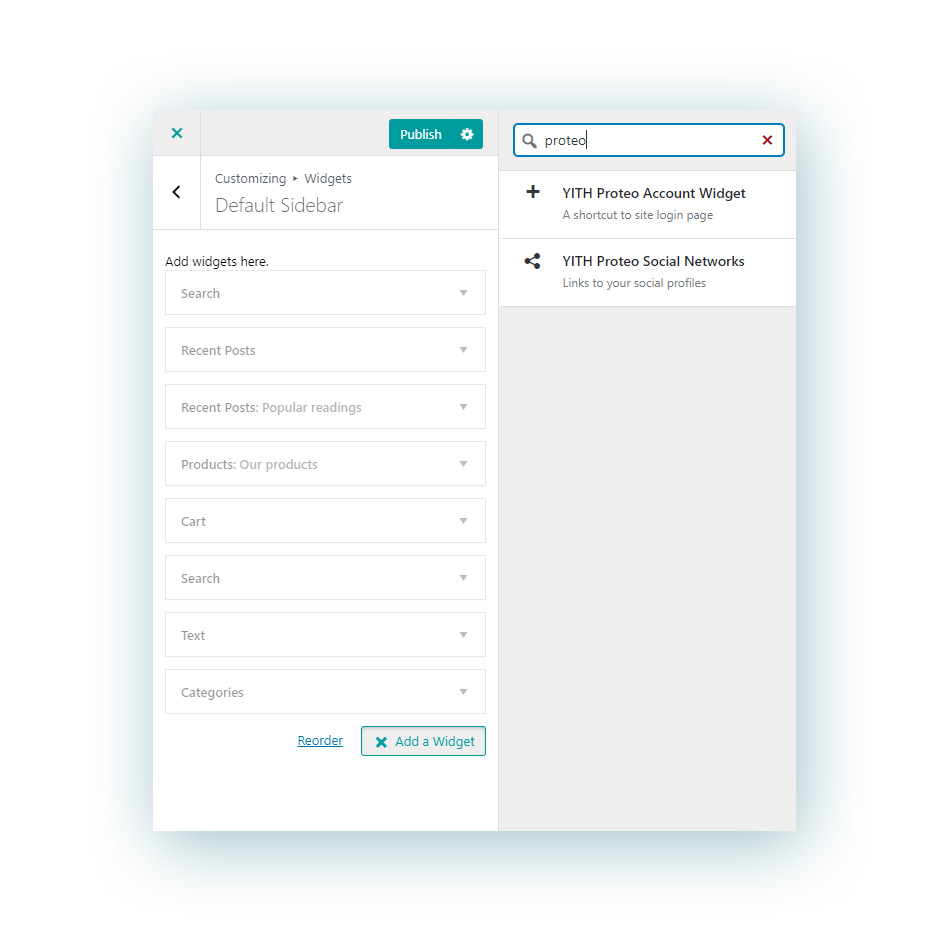 YITH Proteo Account widget

This widget allows you to add a smart link to the Login and My Account pages, use the default icon or upload a custom one, so the account links are always at hand.
YITH Proteo Social Networks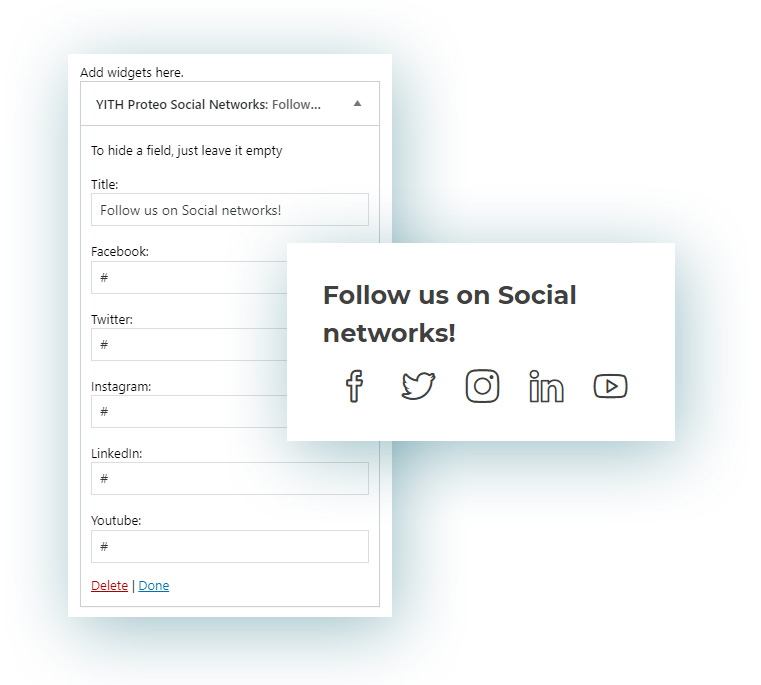 With this widget you can configure links to your social network profiles on Facebook, Twitter, Instagram, Linkedin, YouTube, and add a title for the widget as well.
To hide any of the fields, just leave them blank.