YITH WooCommerce Product Bundles allows you to combine some products of your shop in a bundle. You can assign a custom price to the bundle or calculate it based on the price of the items in it.
If combined with YITH Gift Cards, the user will also be able to recommend an entire bundle product, including selections of quantities and optional products.
So, for example, you have the following product: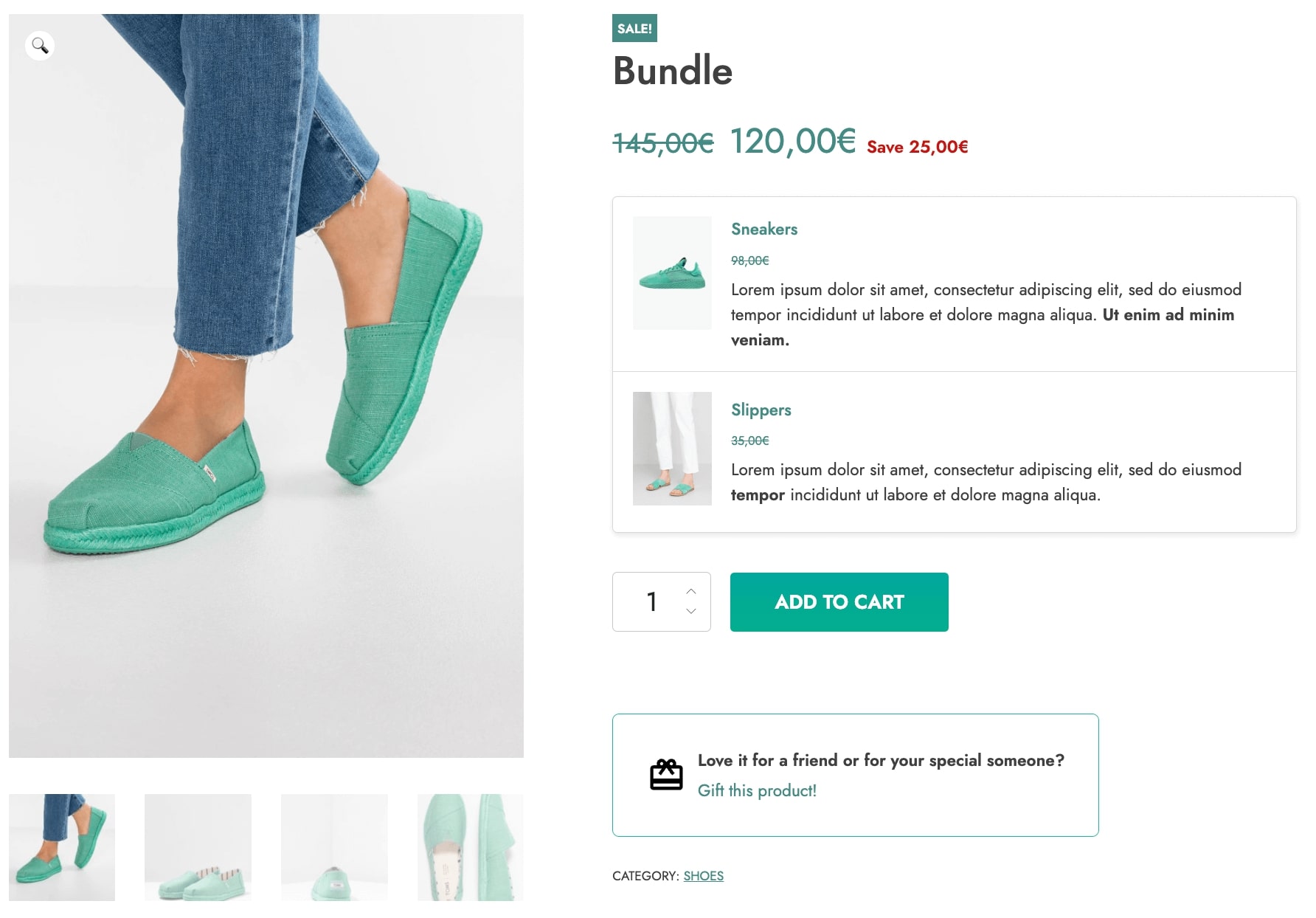 Then, if you click on the "Gift this product" box and option, you will be able to buy a gift card of the updated price (the total amount including selections) and send it to a friend as a gift. The receiver will get the gift card code and the bundle product as a suggestion in the email.
For more details about the configuration of YITH Product Bundles plugin, please, refer to the official documentation here.