The default gift card behavior to generate the codes automatically can be changed by activating the related options that you'll find in the plugin general settings. You can decide to disable the code generation for physical and/or virtual gift cards by activating the options shown in the image below from the General settings tab:

When an order with a "pre-printed" gift card is made, the order status will show a bell icon to notify about it.

In the order page, you can insert the gift cart code linked to the pre-printed o custom gift card you will send (only for completed orders).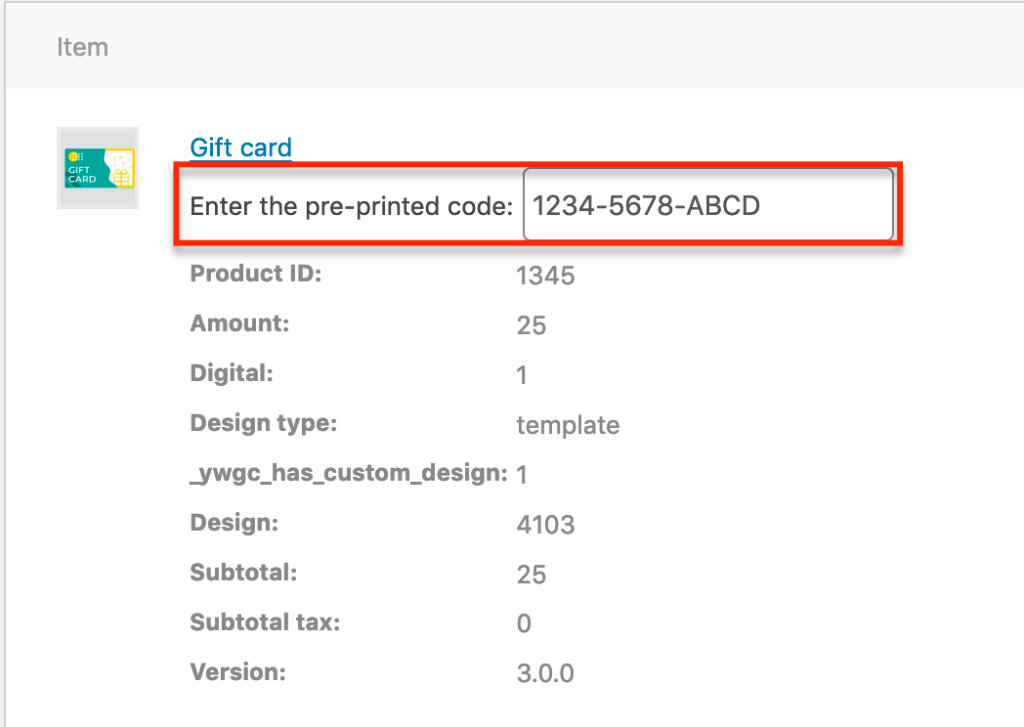 The new gift card with the code you inserted will be available in the Gift Cards section, only after saving the order.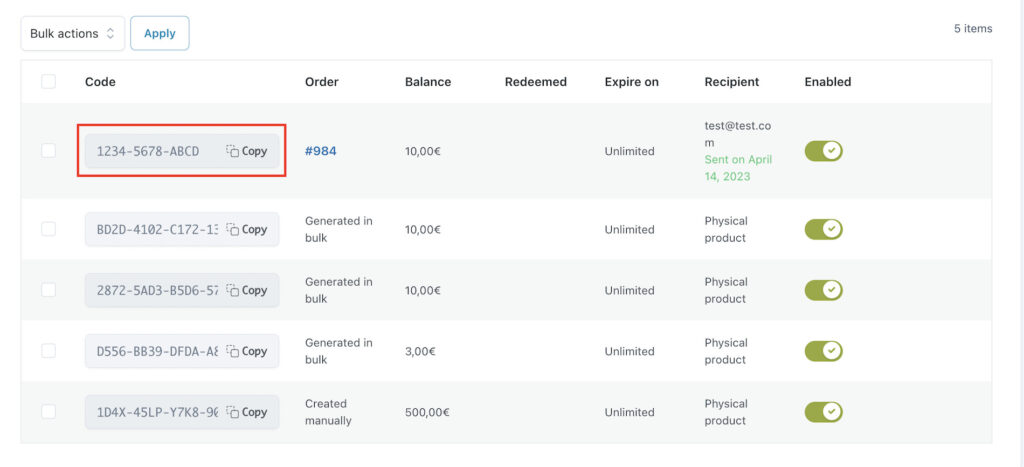 In case the order is completed but no code has been assigned to the gift card yet, no email will be sent to the customer.