YITH Points and Rewards allows you to build a points-based loyalty programme on your site and leverage the gamification strategies to win your customers' trust.
Thanks to the integration with YITH Membership, you can create specific rules and make sure that member users only earn points or that they can earn a different number of points (for example, "Gold" members can earn double points).
If you want to make sure that only users with a specific membership plan can earn points or a different amount of points, then, you have to configure a specific rule from the Points rules.
In the Apply rule to select Users with a membership plan and then select the plan (in our screenshot this rule applies to Gold users only).

Example: if we want that Club subscription plan users earn double points this is how we should configure the rule from Points rules.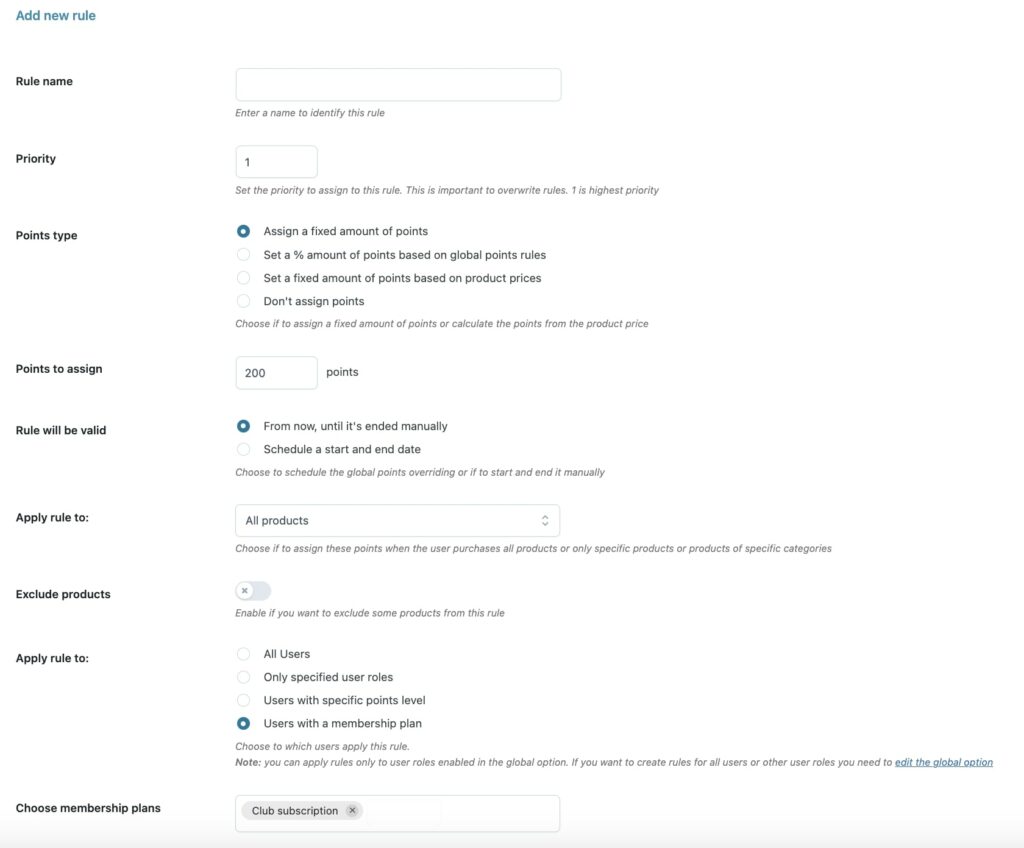 The same applies for the Redeem rules, where you will be able to see the User with a membership plan option in the Apply rule to.
Example: you can choose to let Club subscription users get a 1$ discount every 1 point when redeeming their points.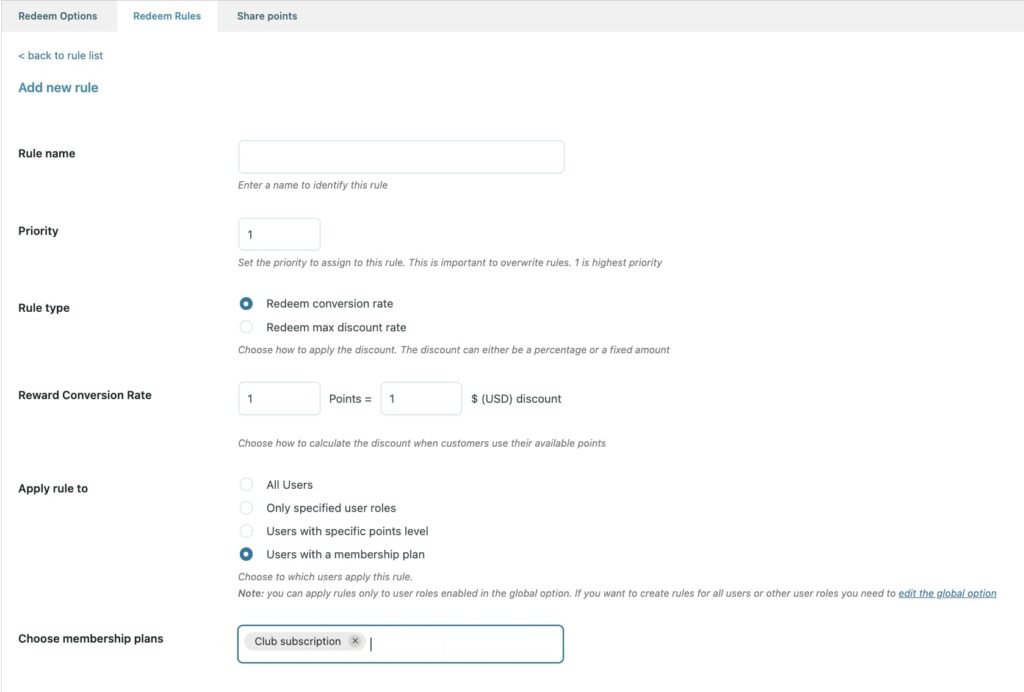 Extra points for members
Additionally, you can also assign extra points to users who join a specific membership plan.
If both plugins are activated, you will be able to find an additional dropdown rule in the Extra points subtab (YITH > Points and Rewards > Points options > Extra points) called Extra points for members of specific plans.

You can create multiple rules for each membership plan in your shop.
For more details about YITH Points and Rewards plugin configuration, please, refer to the official documentation here.