From the page/post/product edit view, you will be able to customize and override some of the membership options. You will find them all grouped in the Membership options box.
Let's see which options are available.
1. Include in a plan
You can choose to include any type of content in your memberships: a page, a post, a product, or any other media uploaded to the site. For each type of content in your site, you can set the membership plan to which it is associated, regardless of the general configuration settings of the plan together with other membership options.
To do that, log in as admin to your site and open the page (or post or product) and select the membership plan you want to add it to from the Membership options metabox.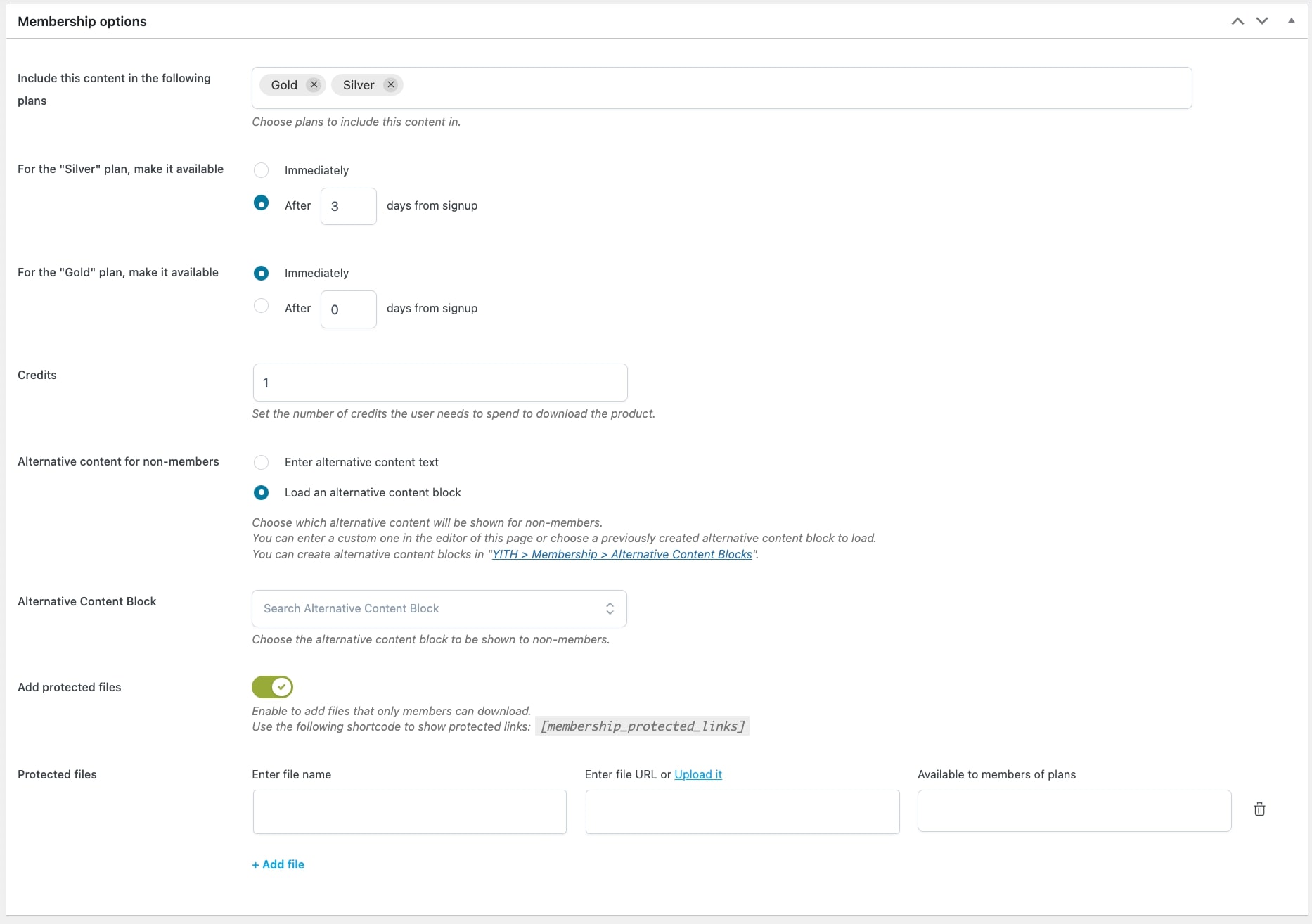 Include this content in the following plans: choose the plans to include this content in.
For the X plan, make it available (you will see this option replicated for every plan entered above):
immediately
after X days from signup: you can choose to make this content available to users only after a specific number of days since the purchase date.
When a membership plan is paused, also the delay time will be paused.
2. Credits
Here you can override the number of credits needed to download this item.

Please, consider that this option is only available if it's a downloadable product and you've previously enabled the credits option from the General options > Shop options.

3. Redirect link
If in the General options tab, you've chosen to redirect non-members to a specific link, you can however override this link from the product/post/page with a custom URL.


4. Alternative content for non-members
You can override here the alternative content that will be shown to non-members who visit this page/post/product. You can either type in a custom text from the built-in editor or load one of the previously created contents.
Enter alternative content text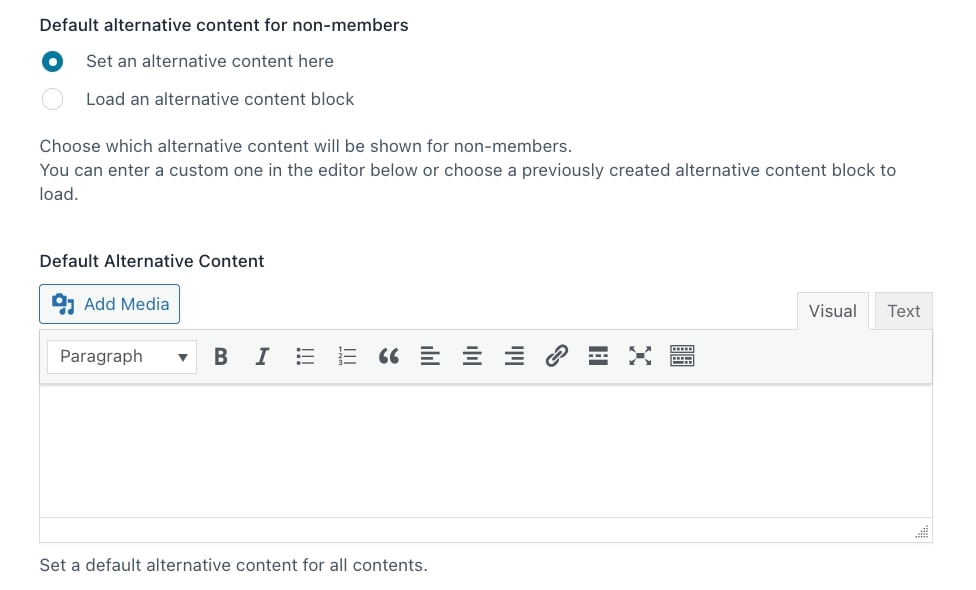 Load an alternative content

Please, refer to this page for more details about how to create and customize the alternative content.
5. Protected files
Finally, from the Membership options box, you will also be able to add files that are linked to this specific product/page/product but that will only be available to members of selected plans.
Enable the option and then add the file URL (you can either add the URL or upload the file right from this page).
Then, select the membership plans for which this media file will be available.

To show the download button in the post/product/page, please, make sure you add the [membership_protected_links] shortcode in the content. No worries, it will be hidden to non-members.
For example, you will be able to create a blog post that is visible to everyone (members and non-members), but only members of the Golden plan will be able to download a file attached to it.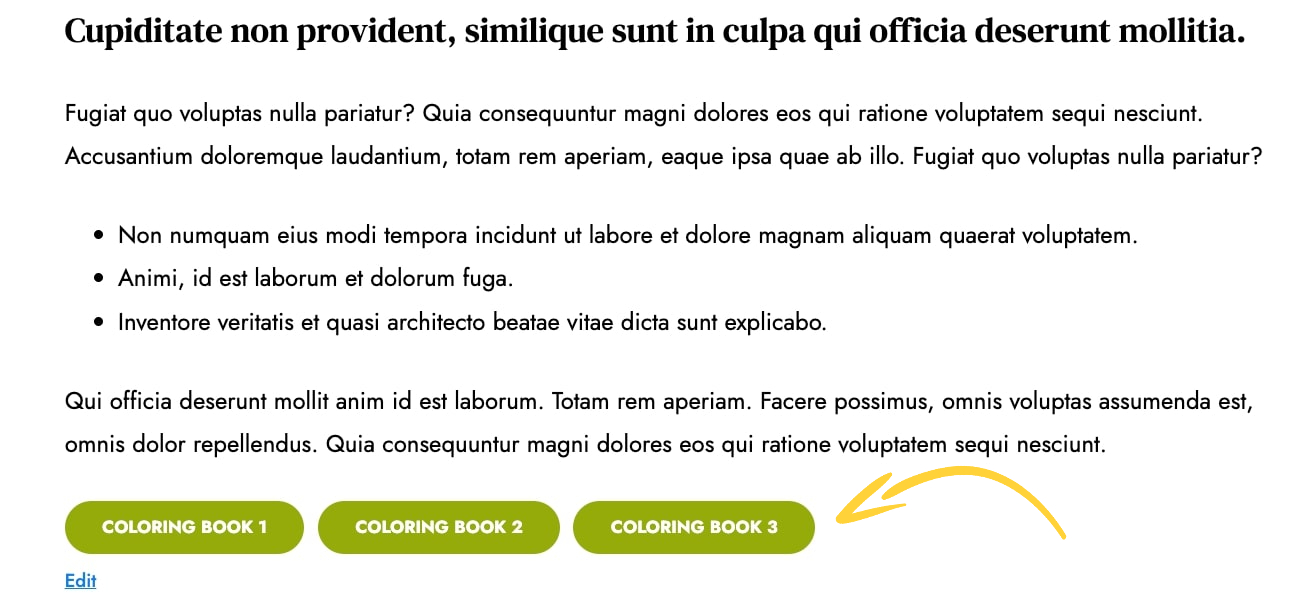 Media files
Also media files can be included in one or more membership plans. Yet, this is usually done using the Protected files option so they can be attached to a post or a page.
Yet, if you want to add a specific media file to a membership plan, without including it in a specific post, you can edit permissions directly from the media settings. So, go to Media, select the file and you will be able to choose the membership plans it is enabled for and if this media has to be delayed.