From the Brands tab, you will be able to see all your brands, create new ones and edit the current ones.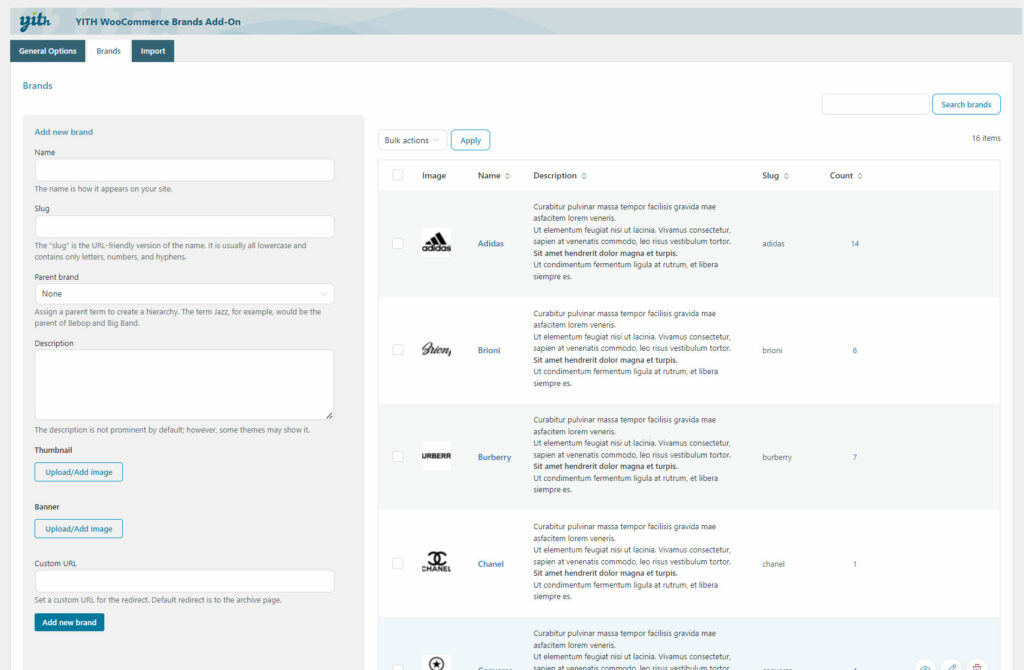 On the left side you will be able to create a new brand and add the following details:
Name
Slug
Parent brand
Description
Thumbnail or logo
Banner: this is the banner image that appears on the brand page
Custom URL: here you can add a custom URL for this brand, by default it takes to the brand page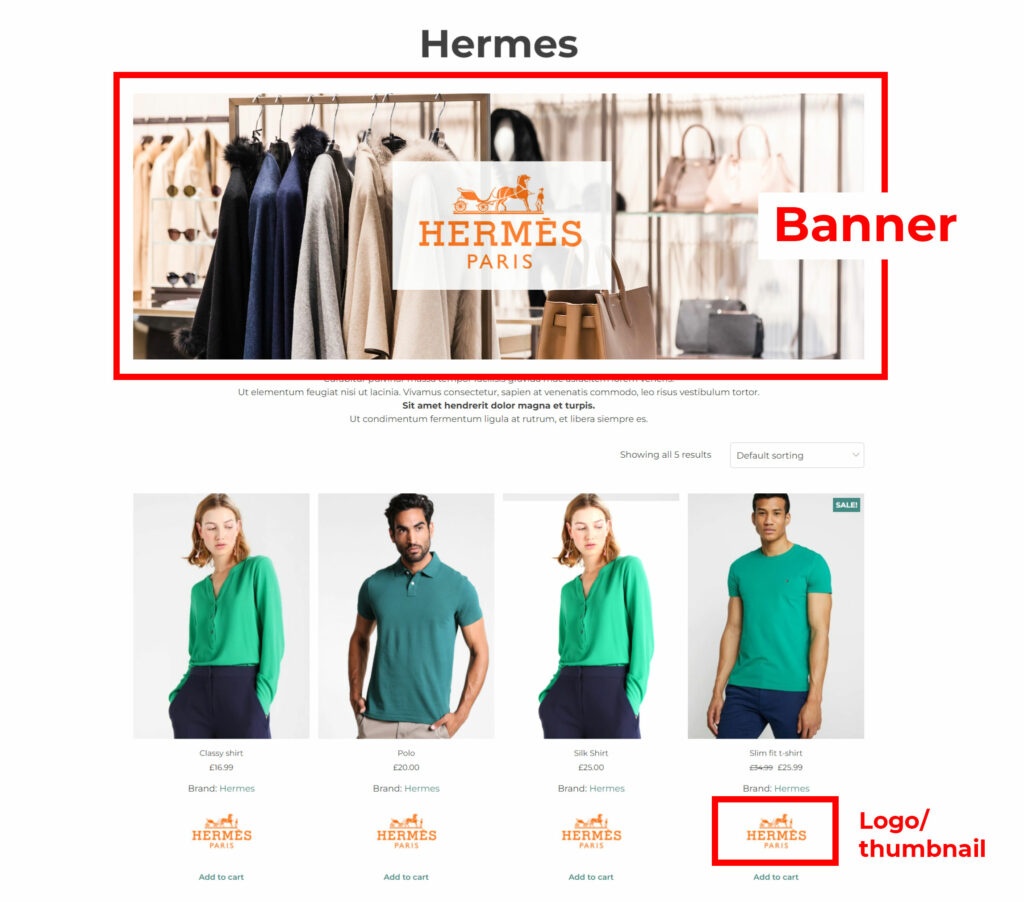 On the right side, instead, you will be able to see the list of all brands and for each of them you can view the brand detail page, edit the brand, delete the brand from the brand actions.

Bulk delete brands and CSV Export
From this page, you can also select either all or specific brands and either delete or export them into a CSV file.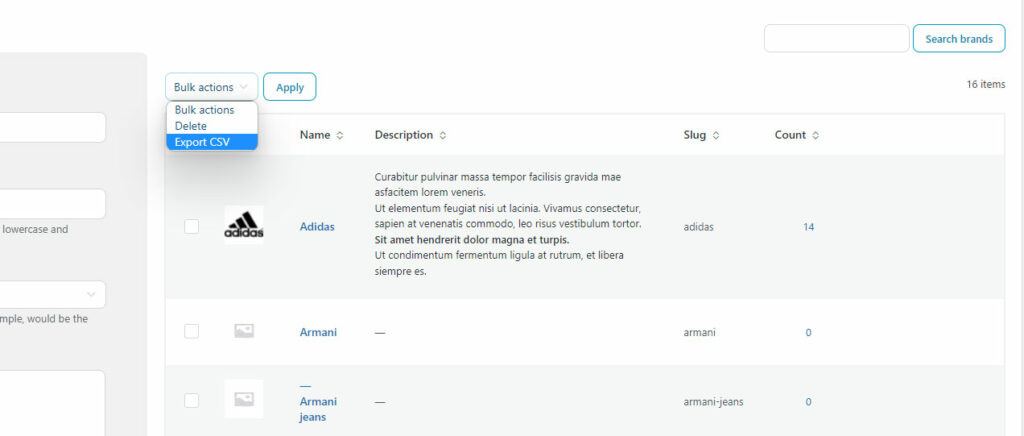 Please, see the Import page to see how to import brands from a CSV file.