In the product edit page, you will be able to find a dedicated metabox to choose the brand, just below the Category and Tag metaboxes.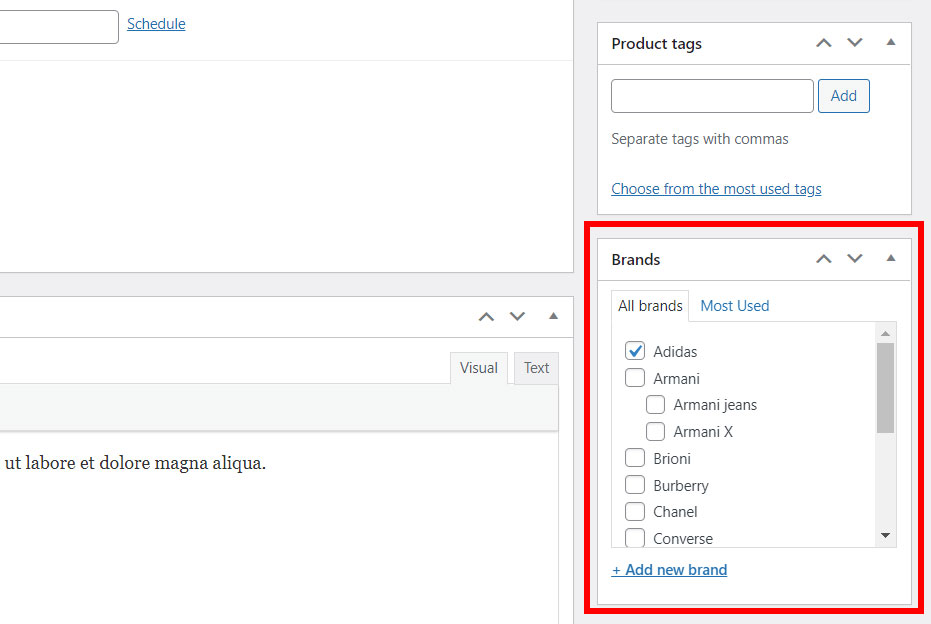 You can also select multiple products from the Products page and bulk assign one or more brands from the Bulk actions.

To find out how to show your brands on the product and Shop page, please, make sure you enable the related options in the General options tab.