From this sub-section, you can create the levels and associate badges to fine-tune your powerful gamification strategy.
Go to YITH > Points & Rewards > Points options > Levels & Badges.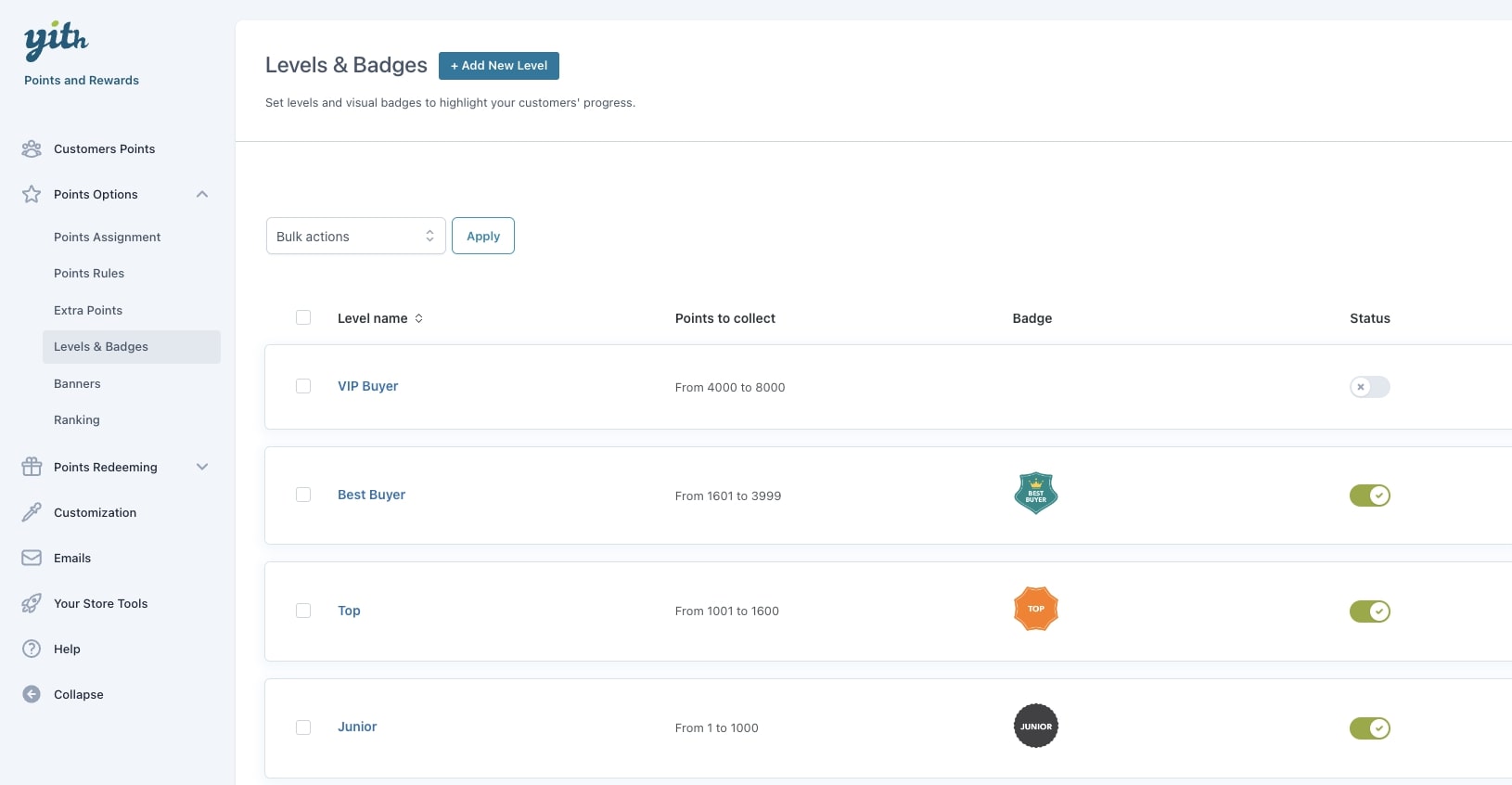 Then, click on the + Add new level button to create your first or a new level.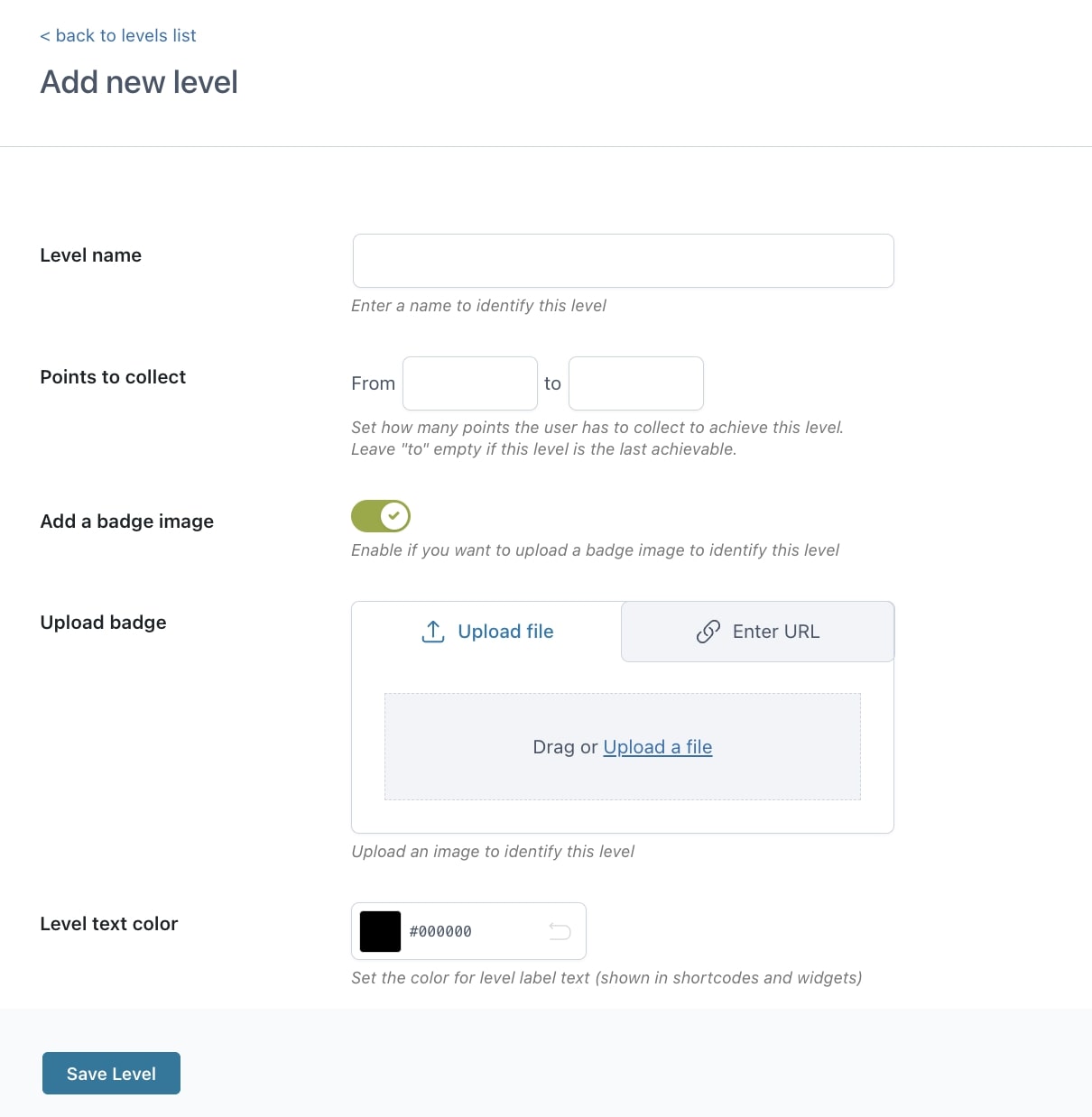 Level name: type in the level name here. This will be visible both in the backend and on the frontend to your customers.
Points to collect: set how many points the user has to collect to achieve this level. Leave the "to" field empty if this is the last achievable.
Add a badge image: enable if you want to upload a badge image to identify this level.

Upload badge: Upload the image here.

Level text color: set the color for the level label text (shown in shortcodes and widgets).
This is an example of how your level looks like on My account page.