YITH WooCoomerce Customize My Account Page helps you customize your "My Account" page in your website in a few simple steps, adding new sections and editing the default WooCommerce one.
Thanks to the integration between these two plugins, a new endpoint will be added to the 'endpoints' section automatically where you will be able to edit information related to the points tab on the My account page.
After installing and activating both plugins, a new endpoint will be added to the Endpoints tab in YITH Customize My Account Page.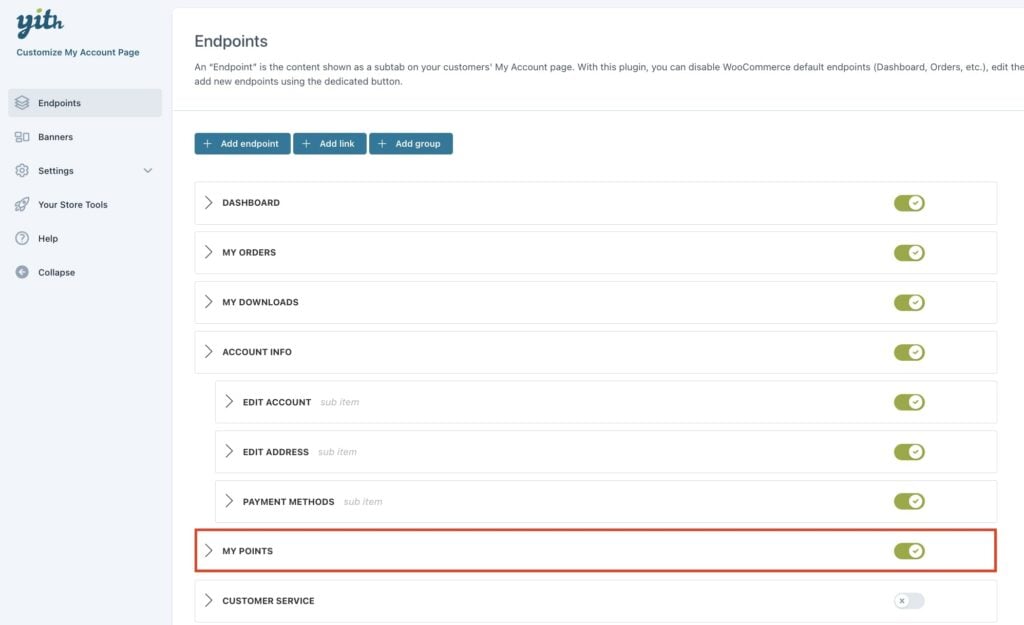 This endpoint is created based on how you set it in YITH Points and Rewards > Endpoint for points section. Any change made here will reflect in Customize My Account Page endpoint.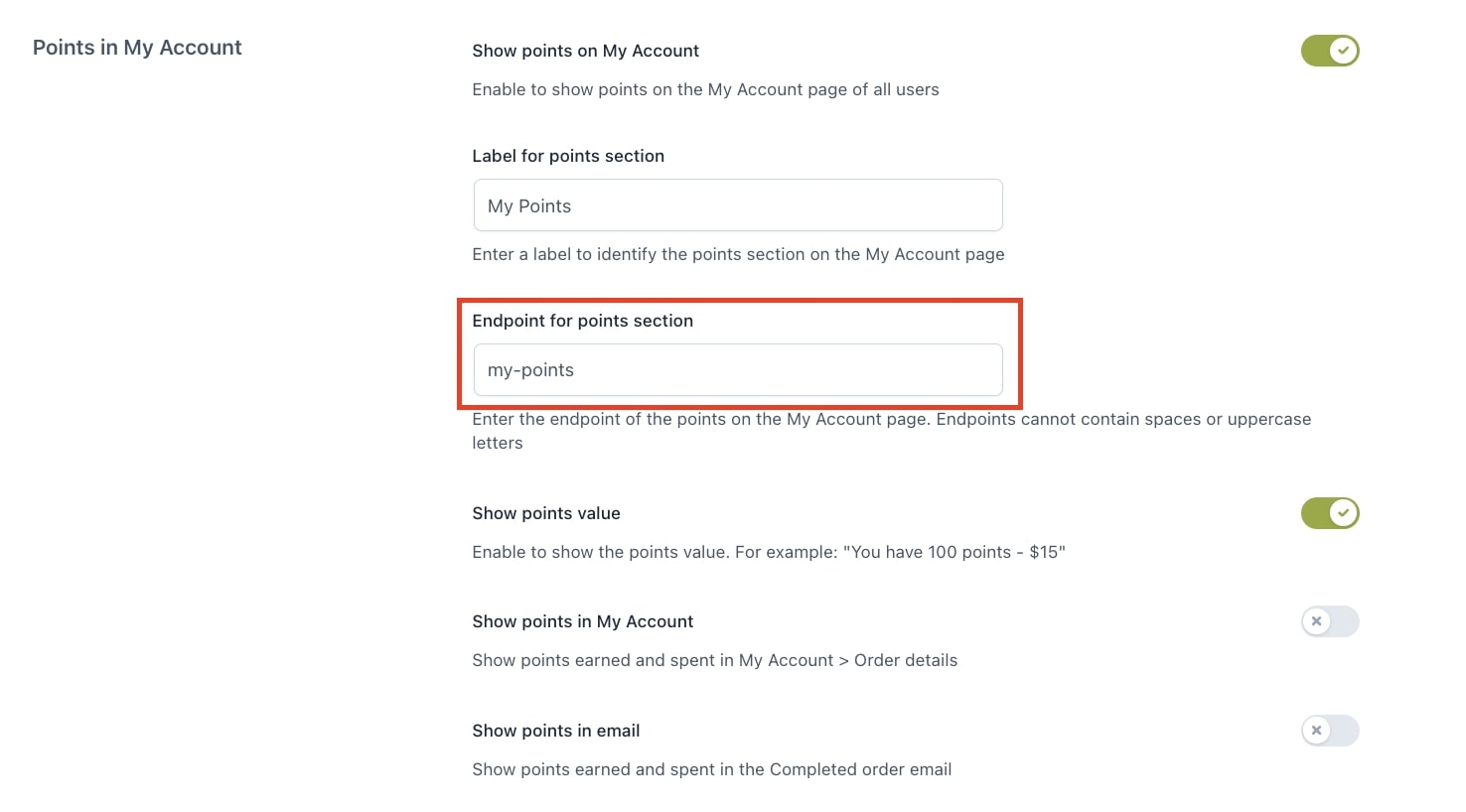 Points section on My Account page.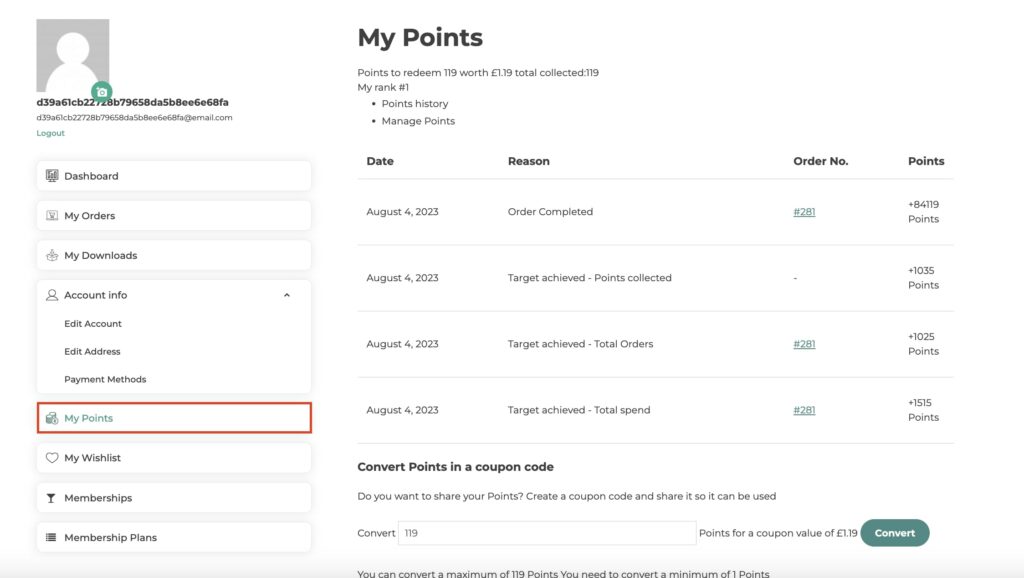 For further details about YITH WooCommerce Customize My Account Page settings, please refer to the official documentation.