The tab Content allows you to edit the content shown in the popup.
Through the option Content type, you must first select Newsletter or WooCommerce and then edit the textual parts of your popup from the textual boxes available (header, footer, left contents, right contents, unique content).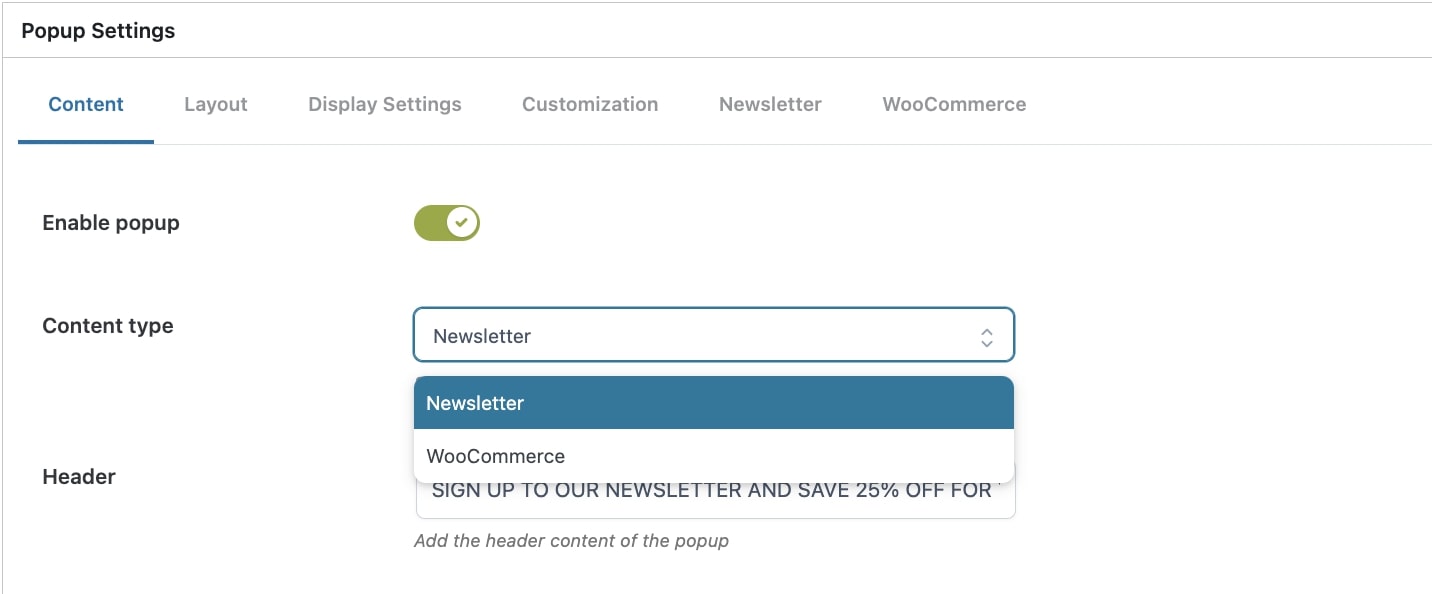 N.B. The content you enter in the tabs "Newsletter" and "WooCommerce" will be shown only if the same popup type has been selected in the drop-down menu "Content-type".
Below, you find a list of all content types available:
Newsletter: newsletter popup includes a form for newsletter subscription. Settings for the newsletter popup are managed in the tab "Newsletter".
WooCommerce: in a WooCommerce popup, you can show one of the items in your shop. Settings for this type of popup can be managed in the tab "WooCommerce".