Thanks to the integration with Google Calendar, users can add the event to their own Google Calendar just with one click.
The event will be synced to Google Calendar only if users explicitely ask for that by clicking on the Export to Google Calendar option that can be found both in the order confirmation email (as shown in the following image) and in the Details page of the related order.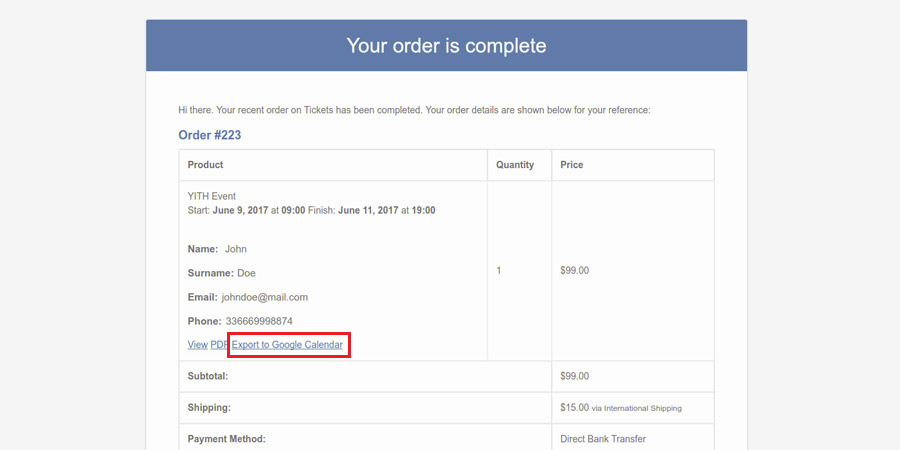 When you click on it, the Google Calendar page will automatically open and the event will show up as well.