YITH WooCommerce Deposits and Down Payments is a plugin designed to offer users the opportunity to leave a deposit for a specific order, which they will then finish paying at a later time.
YITH WooCommerce Deposits and Down Payments fully integrates the whole set of features of YITH Event Tickets in order to allow users to make a deposit even for "Event Ticket" items.
After installing and activating both plugins, you can configure deposit settings directly from the product edit page.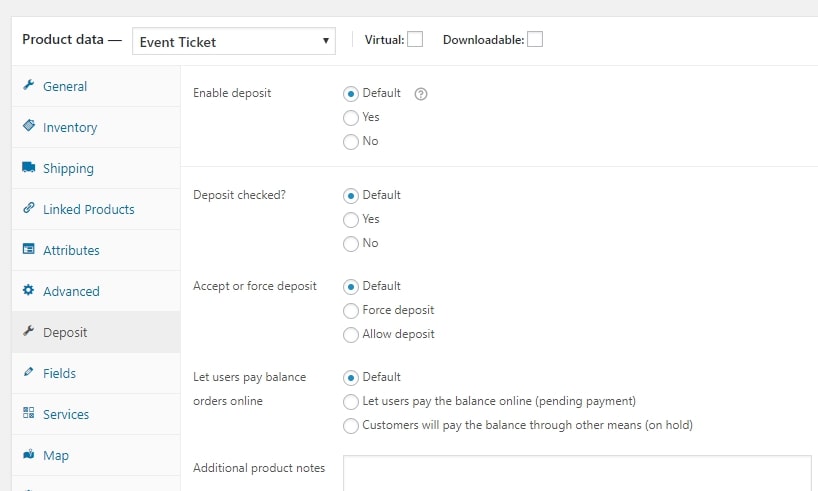 Below, a sample of the message related to the deposit payment shown on the event product page.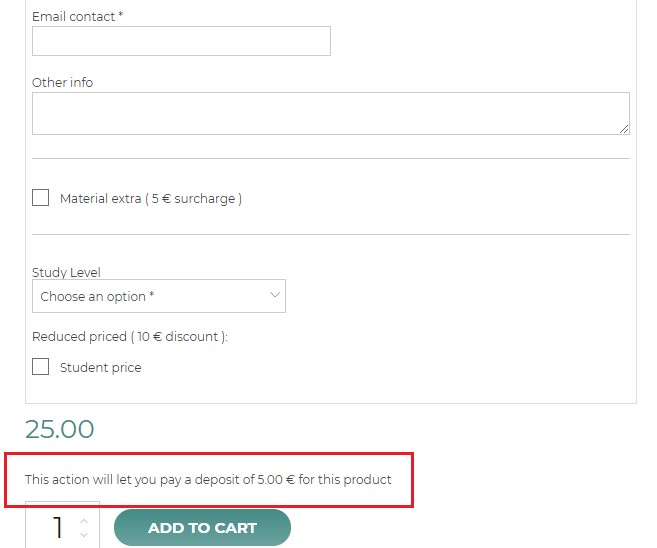 For further details about YITH Deposits and Down Payments settings, please refer to the official documentation.