By default, all the general rules apply to all the products of the shop unless enabled or if you have configured at least a new rule on the product. Let's analyze how to do it.
Go to the product and click on the "Add new rule" button.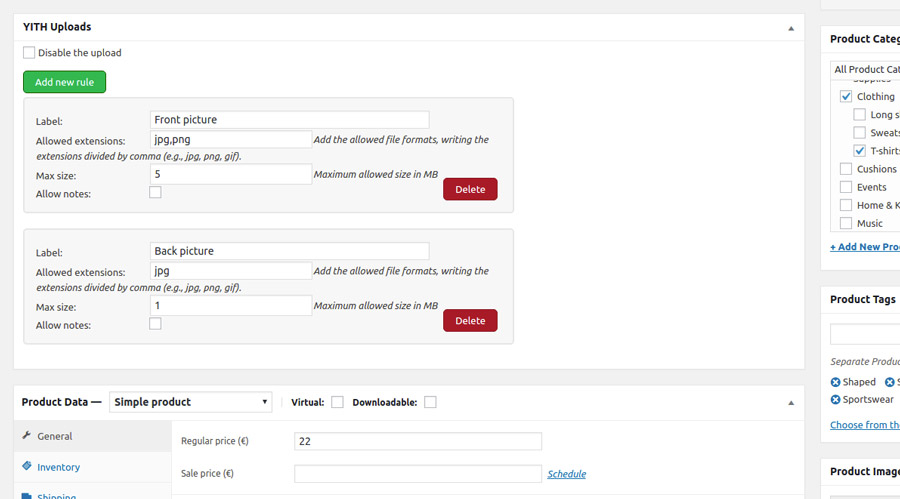 As for any new rule, you must specify the parameters:
label to show to the user for the file
allowed extensions (if the file has a different extension, it will be rejected)
maximum size allowed for the file
allow notes: when enabled, the user could attach notes to the file and the administrator could read them in the specific order page
Assuming that we configured 4 general upload rules (therefore, 4 files) and 2 on the YITH T-Shirt product, we expect to get 4 files as required for all the products in the cart and 2 for the YITH T-Shirt product.