Basing on how configured in the plugin settings, the customer can upload the required files:
before completing the order, in "Cart" and/or "Checkout" pages
after purchasing, in "Thank you" and order detail (in My Account) pages. Here, the possibility to upload new files depends on the order status.
To attach the file to the order or the selected product, the user needs to click on the upload button and proceed with the image uploading inside the popup.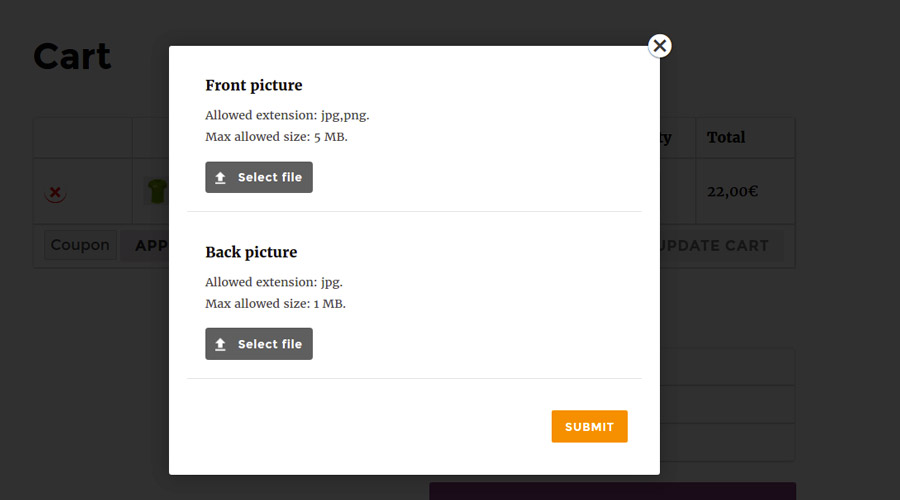 If the format isn't among those you have selected, the file will be rejected.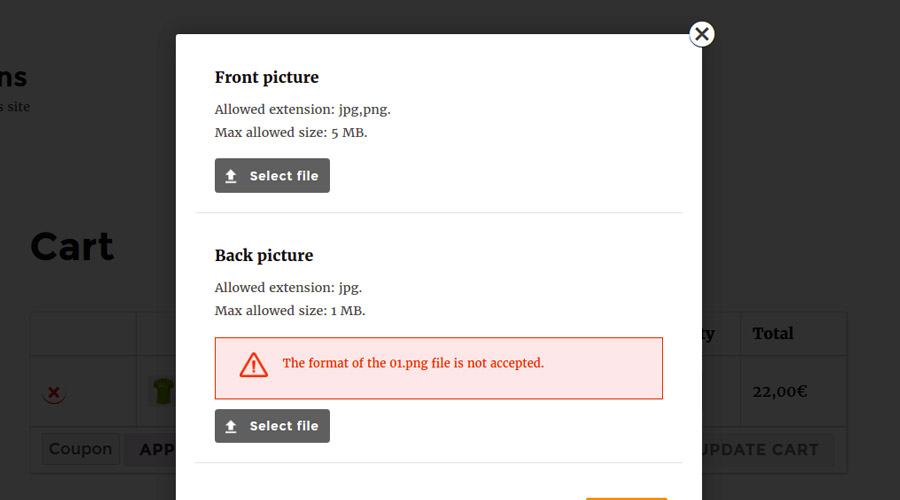 "My Account" page
In the order detail, in "My Account" page, the user can upload the files not inserted yet or edit a file previously attached.