Unlike the simple products, you must enable the file upload on variable products manually. 
Go to the product edit page and select the variation to change. As highlighted in the screenshot, you can see, in the bottom of the section, the complete list of the general upload rules already created.
Each selected rule will link with the variation.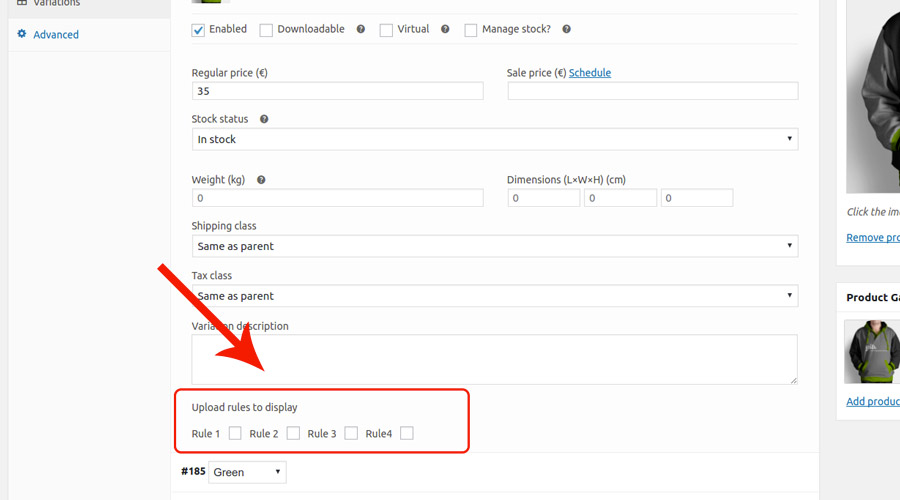 If you want to create ad hoc rules for the selected product variations, you can add them through the "Add new rule" button and save the product.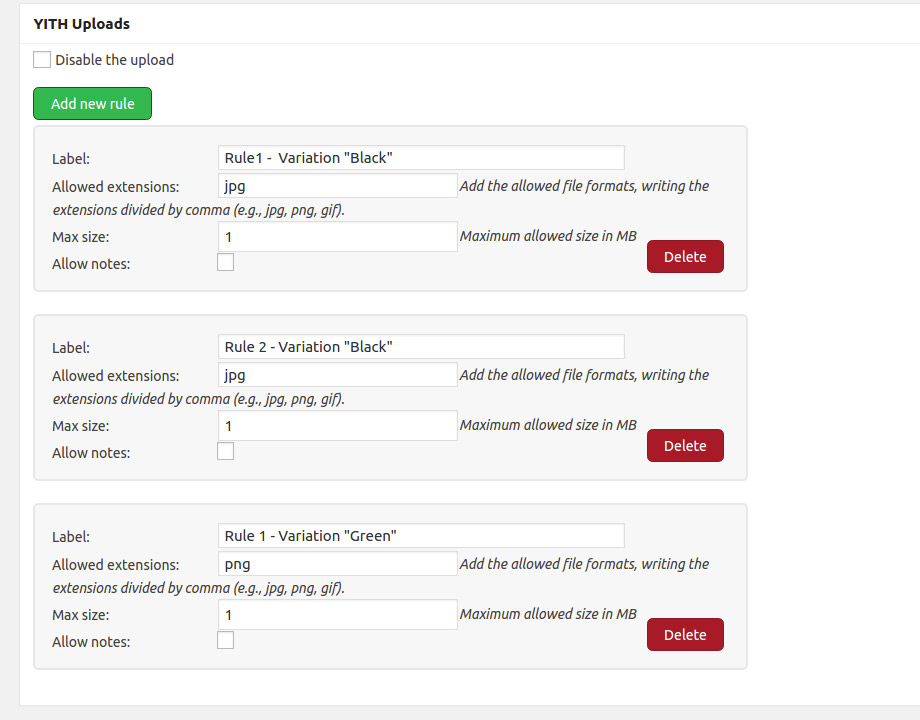 Now the general rules will be no longer available for each variation: the choice should be made from the ones you have created in the product.