You can require the upload of one or more files for each product in the cart and/or, generally, for the order the user is completing.
To apply your choice, go to the plugin settings dashboard and scroll to the options:
Enable uploads for orders
Enable uploads for products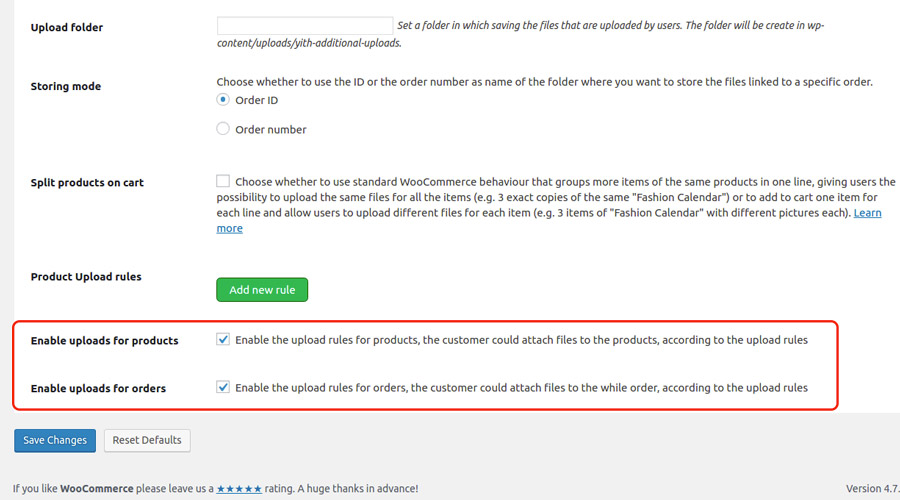 How do I choose the uploads to require in the order?
Each required file matches with a new upload rule that you need to create. For further information about how to create a new upload rule, click here.
The upload for the order applies only to the general upload rules. 
For example, for 3 general rules, there will be 3 required uploads in the order.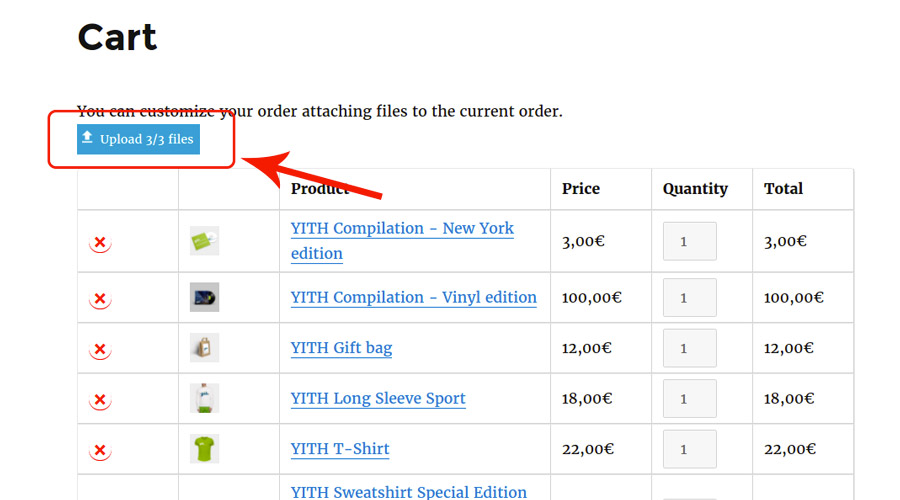 How do I choose the uploads to require for the products?
All the general rules apply to all the products. However, in addition to enabling the upload, you can also choose to apply different upload rules to the product.
For further information, we suggest reading: