The user can associate files to products and/or orders depending on the conditions set by the administrator.
The upload button is displayed only if one or more upload rules apply to the products in cart.
The upload button can be shown in the Cart, Checkout, Thank You and My Account pages, and enabled/disabled for each of them separately from the plugin settings in YITH > Uploads > General settings.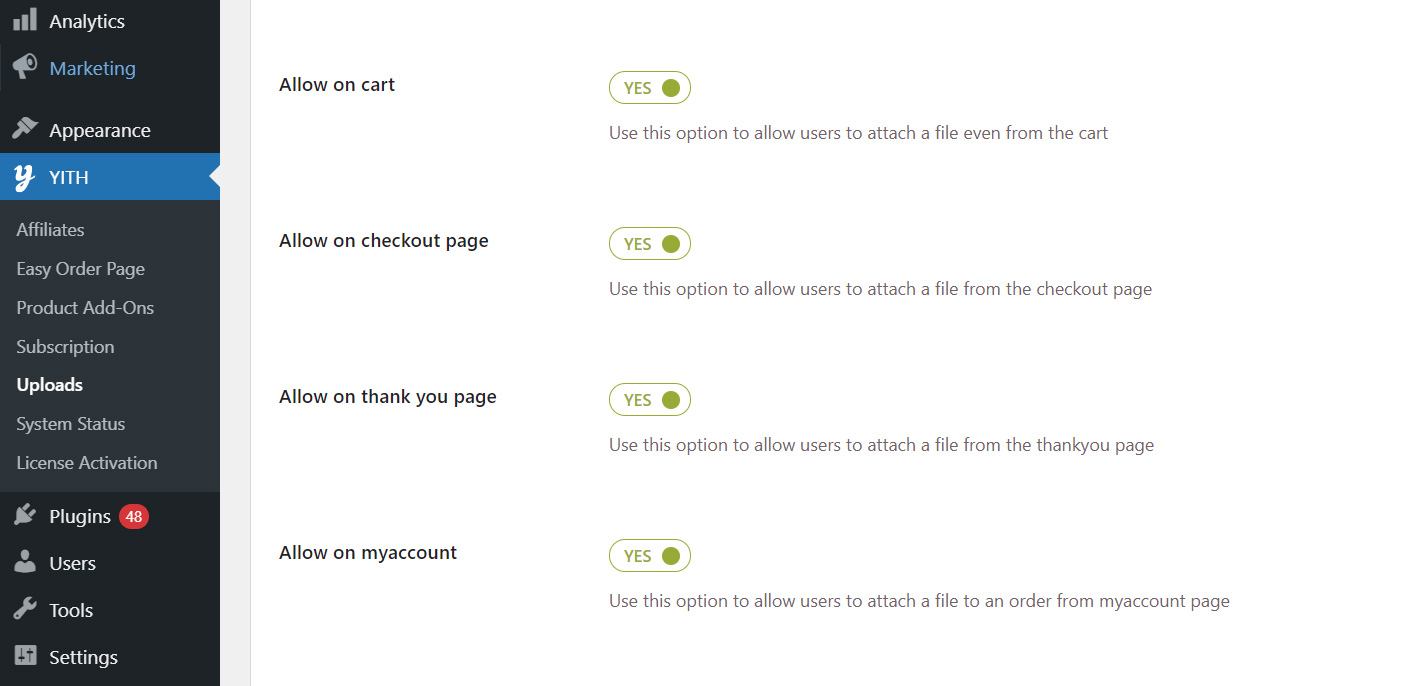 In "My Account" page, the upload is possible only for those orders which status is among the ones you have selected in YITH Plugins -> Uploads.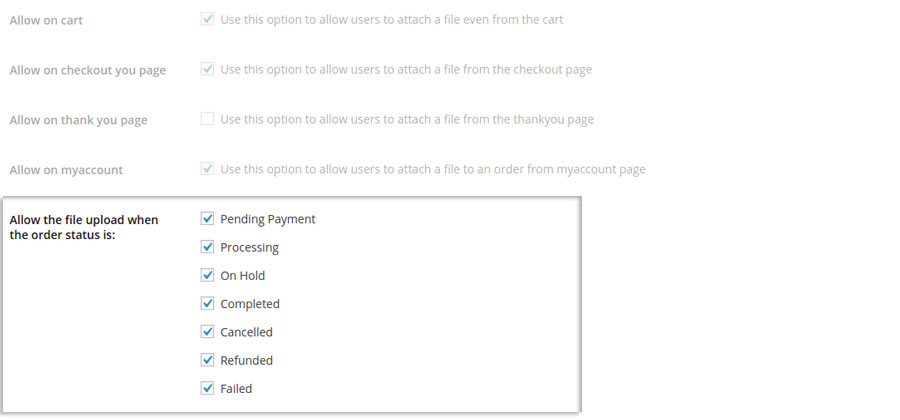 Each uploaded file can be deleted only if the order status is among those you have selected in the plugin settings dashboard.