Each file sent by users has to be approved or rejected. This way, users know if they have sent the files correctly or if they have to change something and upload them again.
Each order that includes files without any approval method will be highlighted through a specific icon.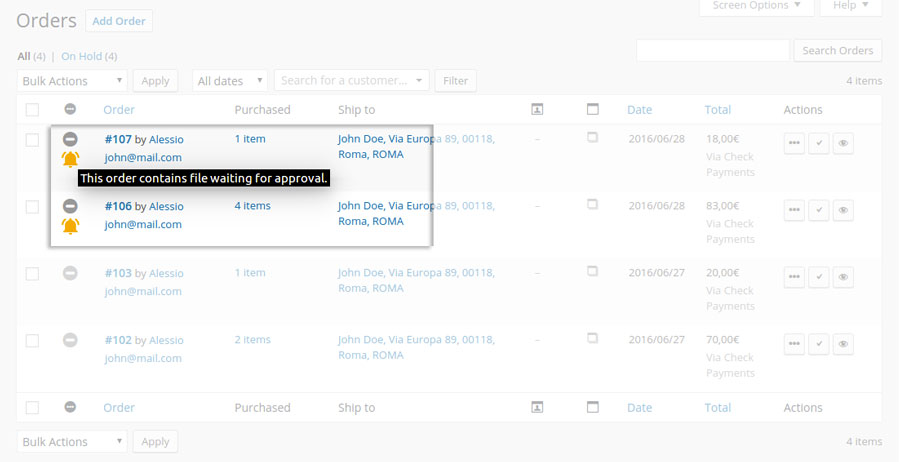 In order to approve or reject the files associated to the order and/or products, go to order detail page, where the admin can also see a preview of the uploaded file.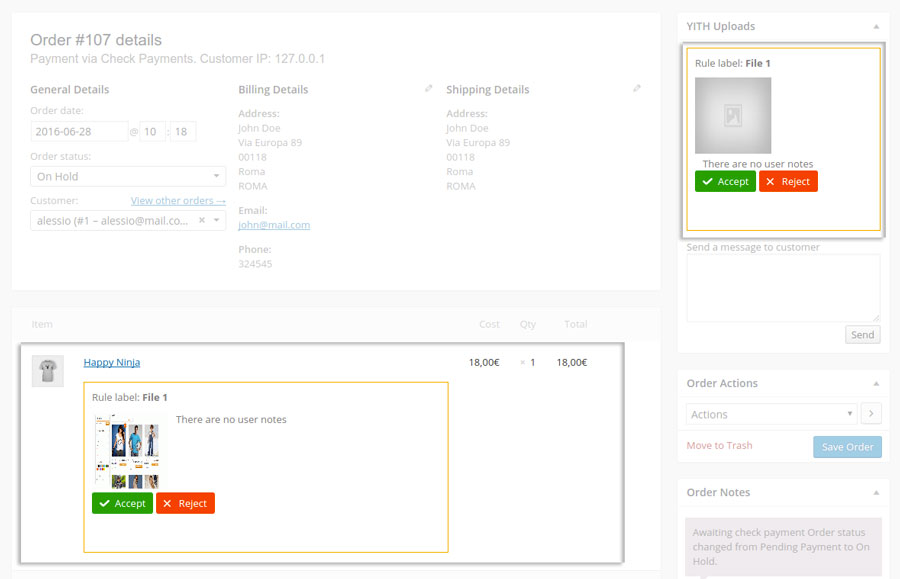 Each time a file is approved or rejected, an email with the notification of the approved or rejected file will be sent to the user.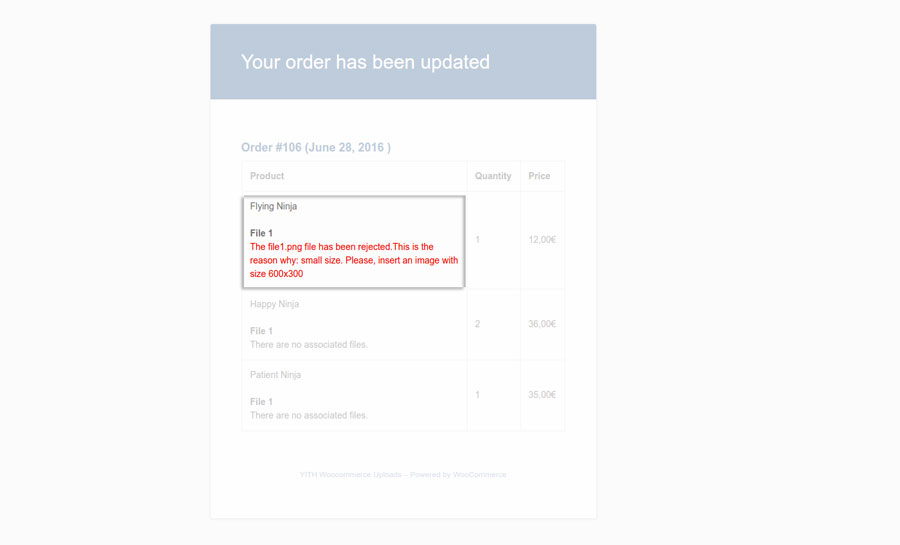 The user will be entitled to go the specific order and insert a new file.
When the user inserts a new file, the notification will be reactivated in the order.