YITH WooCommerce Subscription is a plugin designed to enable recurring payments for the services offered in your shop.
The integration between the two plugins will allow your users to purchase a subscription for several services, meaning, for instance, a "subscription" product with a custom set of selected add-ons.

You will only have to activate both plugins, in order to make them work together. After that, you can create your subscription product as usual, and add your add-ons. For more information on how to create a Subscription, check the documentation here.
You can either add the Add-ons from the product editing page (example above) or you can add them via the Add-ons menu.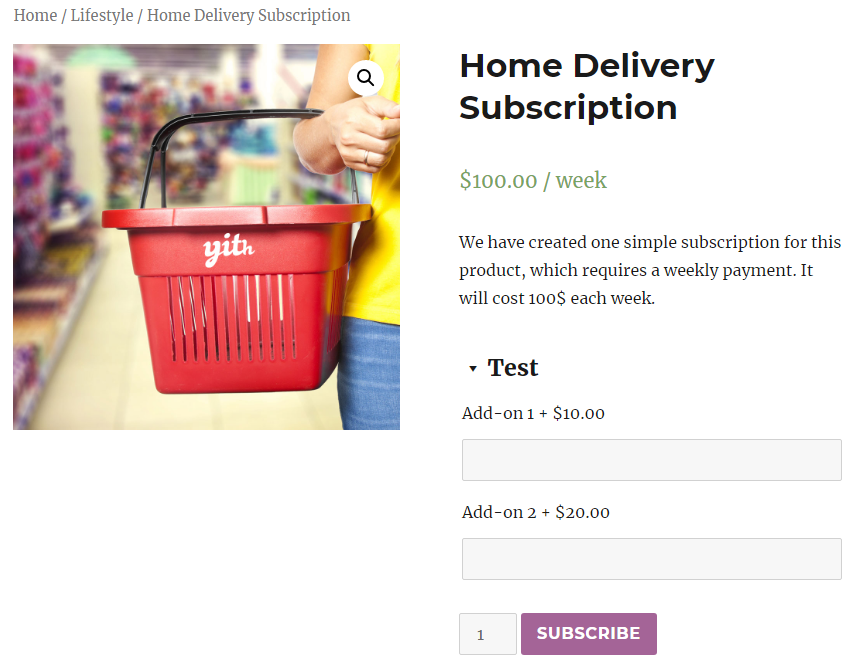 The recurring price of the subscription will be the regular price + add-on price.