Does the plugin have the ability to create a Custom URL as product add on?
Yes, by using a text field to add a custom URL.
Is it possible to add a correlated product as an option?
Is it possible to limit the min/max characters in a text or in text area options?
Yes, it is possible. You can find the "max" field available in each add-on.
Is it possible to copy the same configuration from one website to another?
Yes, it is possible. You will need to copy the following tabs: yith_wapo_groups and yith_wapo_types.
Can I show the content of the field "text" in a new order email?
Yes, the add-on contents are shown in the order and, as a consequence, in the order email as well.
Does the plugin work with REST API?
No, our Product Add-Ons plugin does not work with REST API.
I want to charge the customer based on the text length, like $1 for every letter. How can I do that?
You can do that from the option settings and in the "Amount" field set it to "Multiplied by option string length", as you can see in the following screenshot.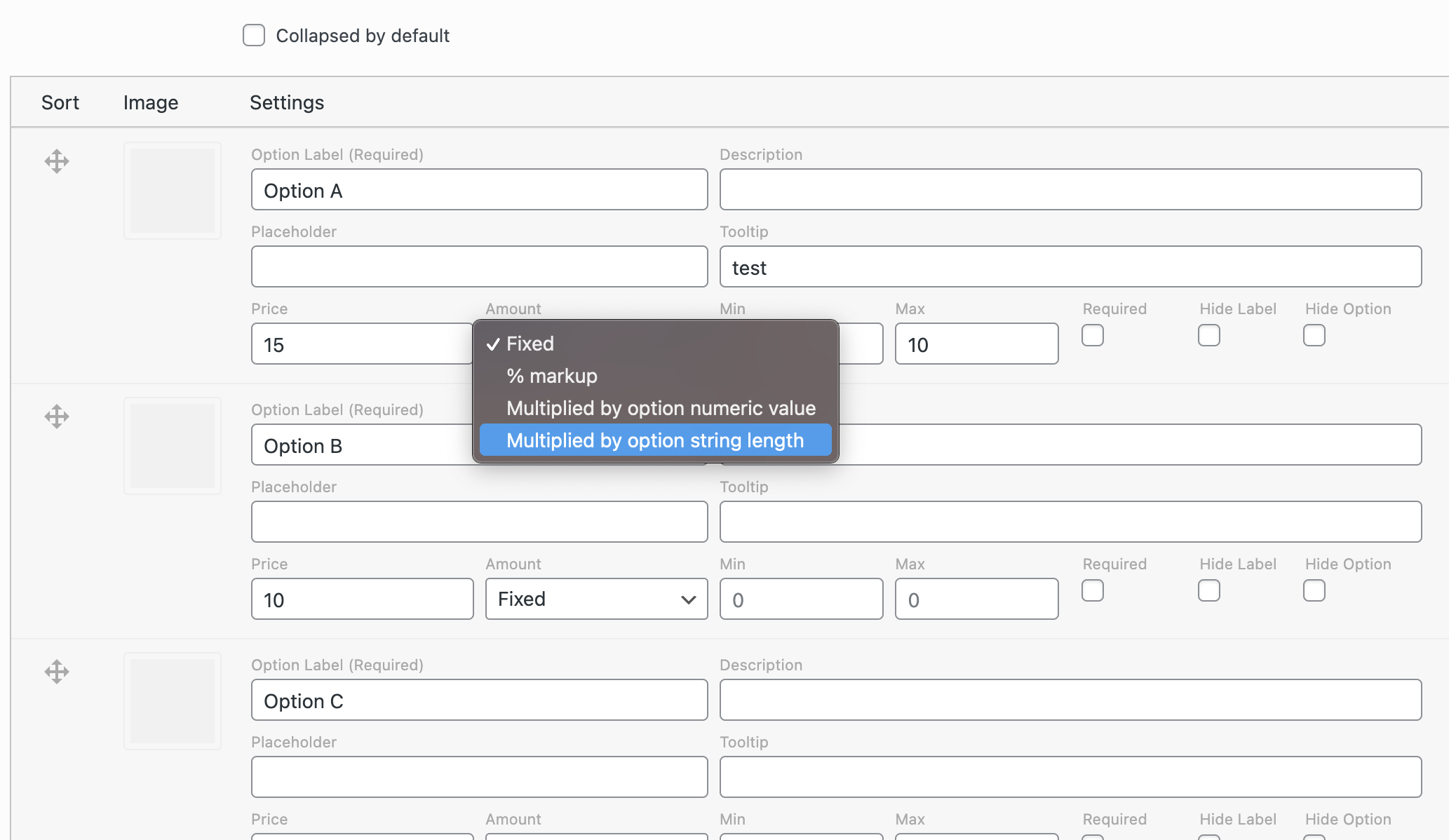 For more details about how to set up the add-on options, please, refer to this page.