After creating and saving your rules as described here, they will show in the Rules tab where you will be able to manage them according to your needs.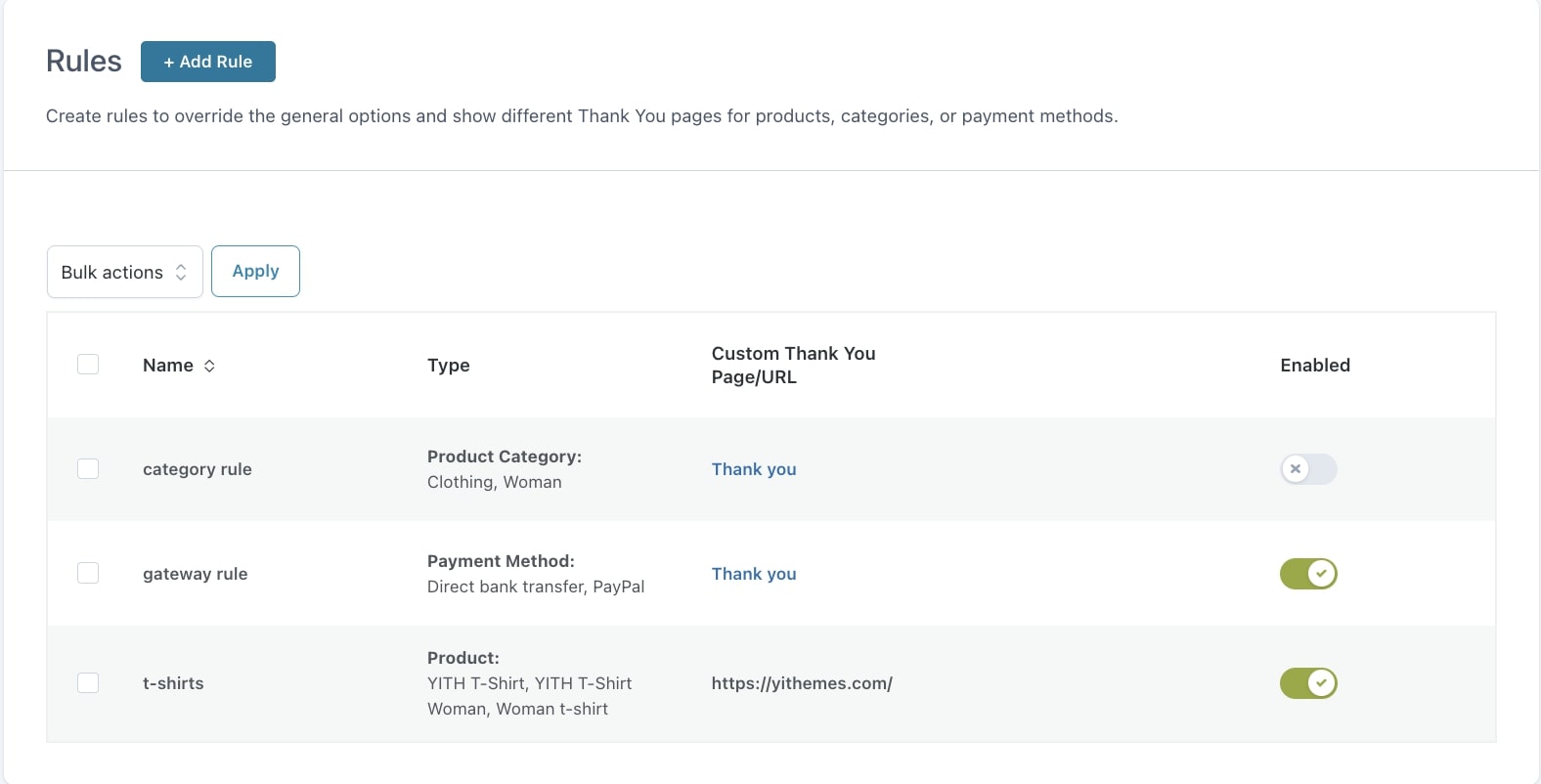 For every single rule, you can choose to enable or disable it through the related toggle and edit, duplicate, delete and move the rule by clicking on the icons that show on mouse hover.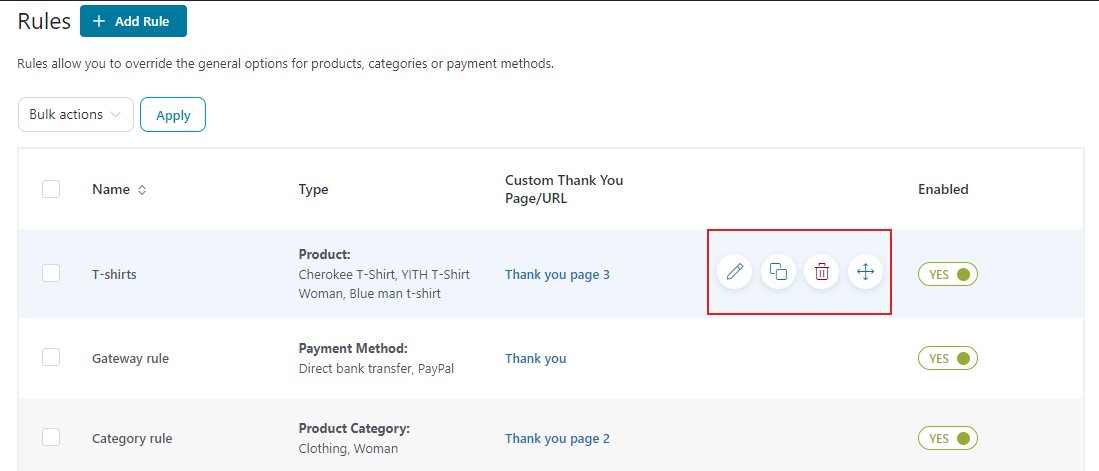 Bulk actions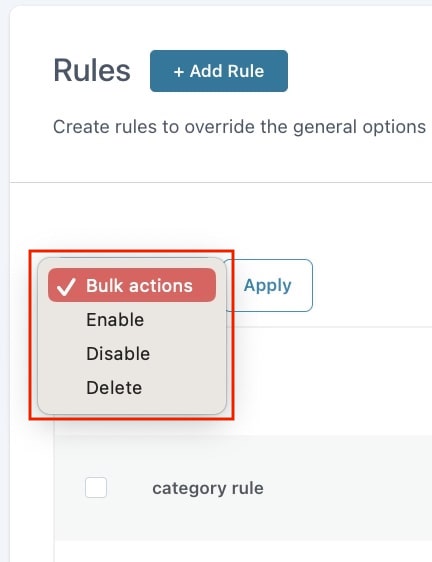 If you need to quickly enable, disable or delete more rules at the same time, you can easily do it through Bulk actions: select the rules, choose the bulk action then click on Apply.