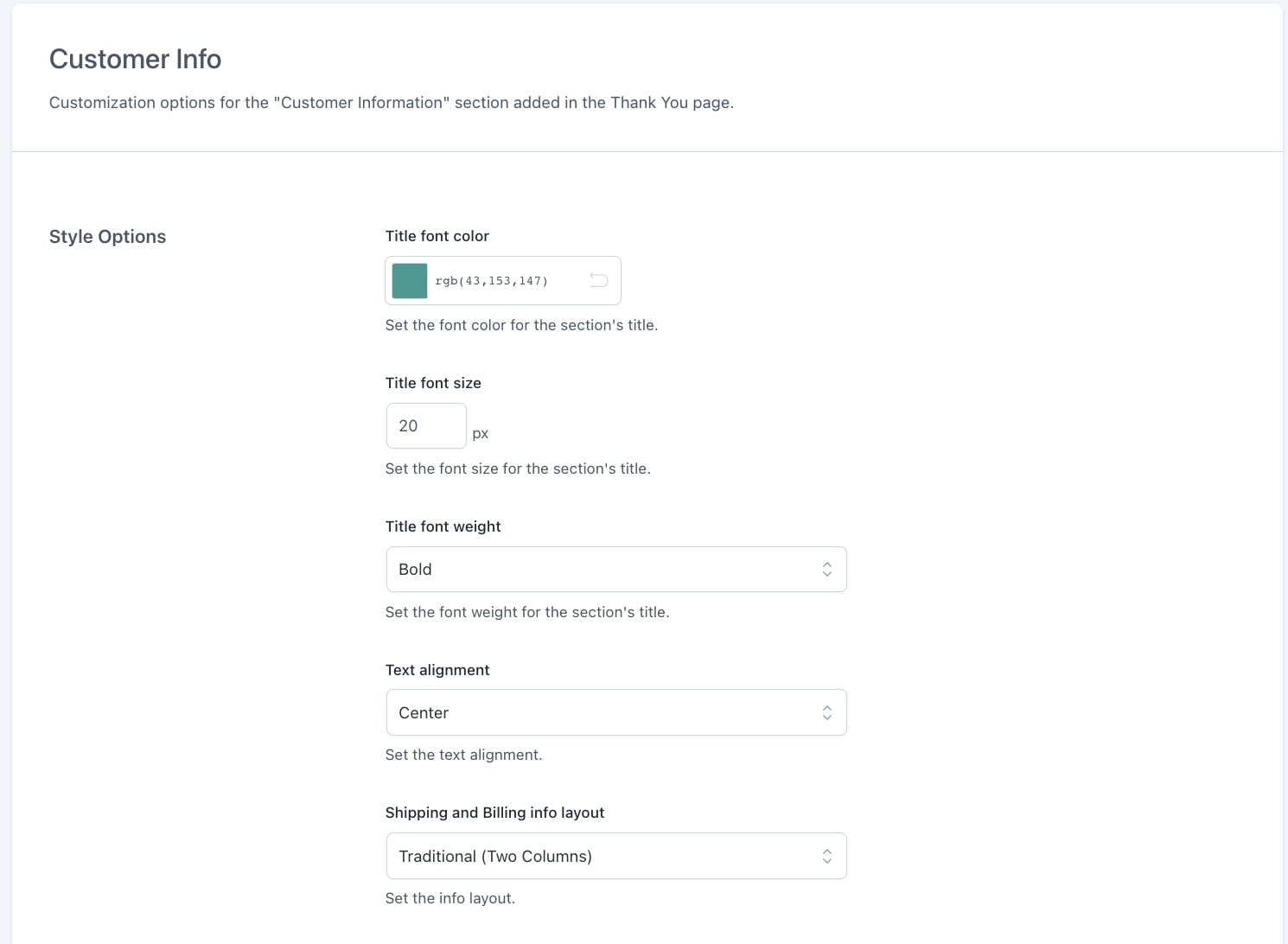 In this tab, you can configure the style of the Customer info shown on the custom Thank you page.
Title font color: set the font color for the title;
Title font size (in px): set the font size for the title;
Title font weight: choose the font weight for the title from lighter, normal, bold, bolder;
Text alignment: select the alignment of the text (left, center, right);
Shipping and Billing info layout: choose the layout to show the customer's shipping and billing info from

Compact (single block)
Traditional (two columns)
Shortcode

[yith_orderreview_customer_details]: use this shortcode to print the customer details.

To learn more about the shortcode parameters, please refer to this page.