You can import, through a CSV file, all tracking data generated with third-party plugins. This means that if you decided to use our YITH WooCommerce Order & Shipment Tracking, after starting your business, you wouldn't lose any of your data.
To import your tracking codes, go to the tab Import and click on Import tracking codes to upload the CSV file. You can also choose the delimiter to use through the option Delimiter.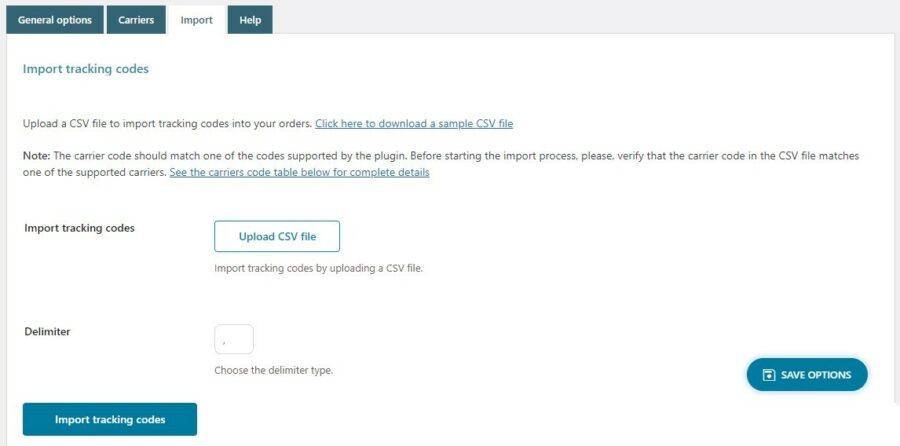 Before importing the tracking codes, it is important to check the carrier's code in the CSV file matches the one of the carriers supported by our plugin.
To verify the code matches, you can refer to the dedicated table where you can verify the code linked to the carriers.
Please note – The Carrier codes table is available only after activating the plugin license.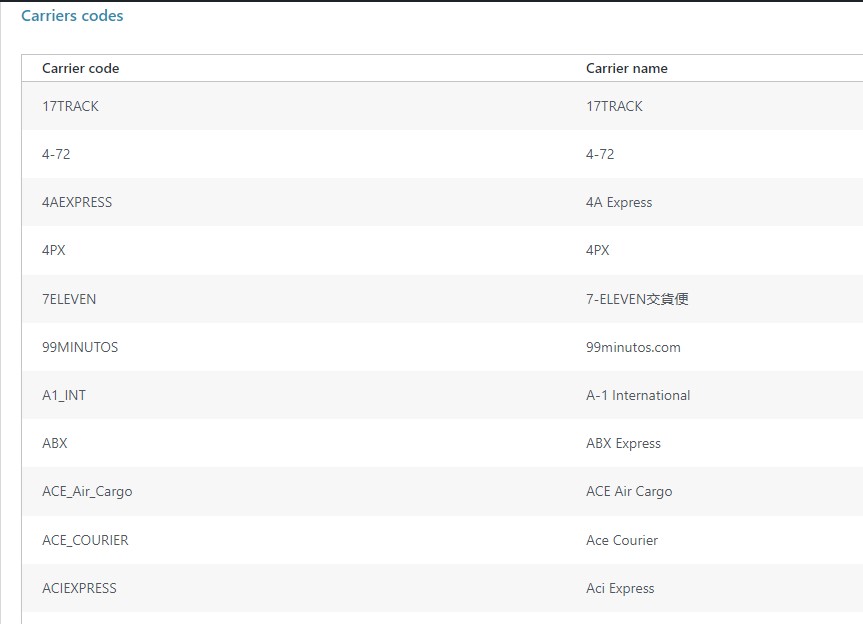 To make sure the CSV file has the correct format, you can download a sample by clicking on the specific link.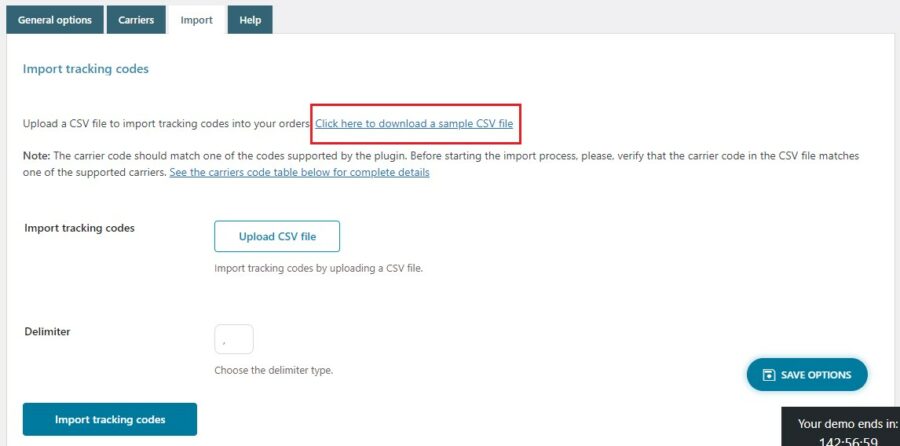 You can now import your CSV.