YITH Event Tickets for WooCommerce is a plugin that allows you to sell different kinds of tickets for the events advertised in your shop.
By using both plugins, you can search and check-in the tickets by scanning the barcode in the search form shown with the shortcode of YITH Event Tickets plugin.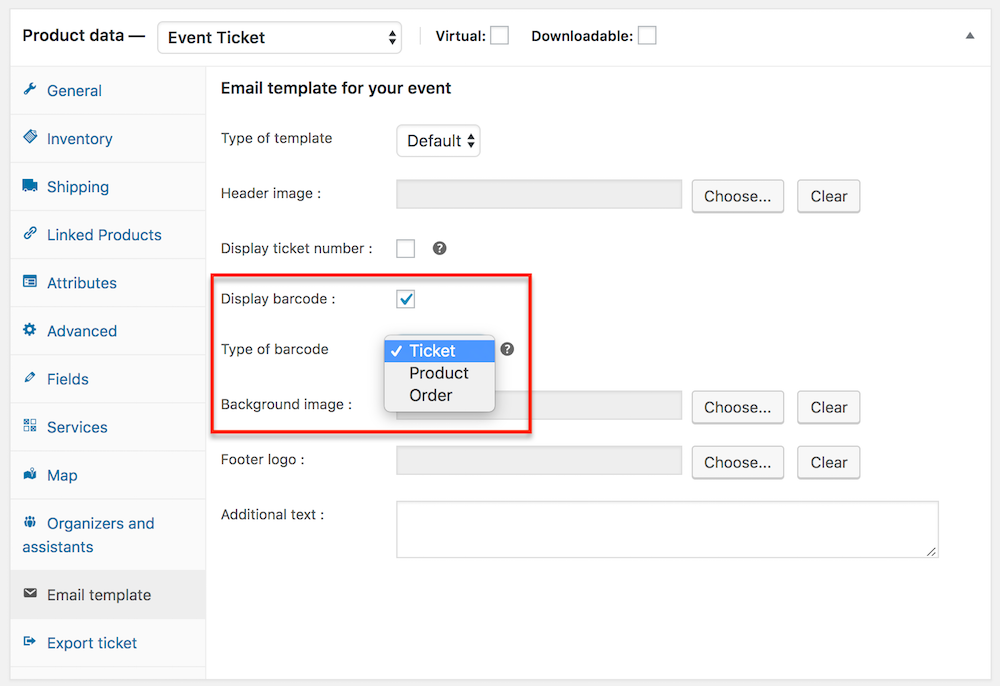 Choose which type of barcode you want to display on the ticket:
ticket barcode
product barcode
order barcode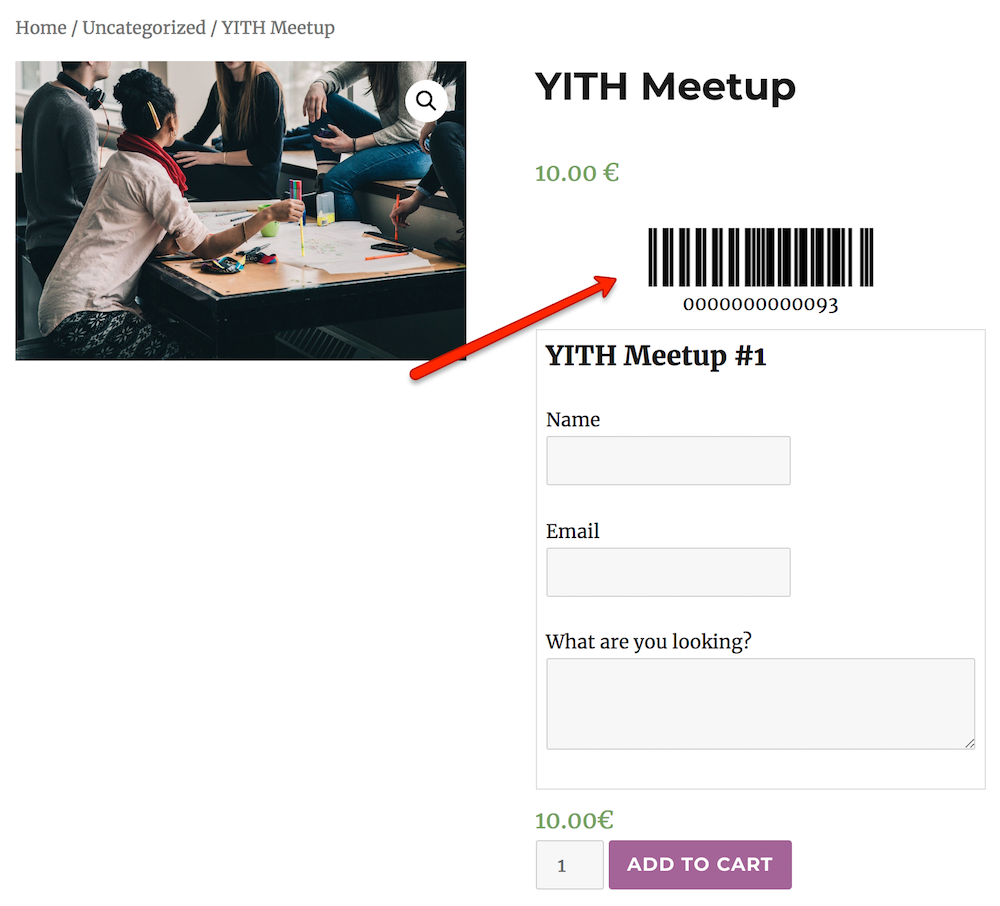 In order to automatically check-in the scanned tickets, you need to enable the 'automatic check-in' option.
Note: click on the ticket number field, before you start scanning.
If you do not select that field, click on that field, the number will not appear. The number will appear in the input you have selected.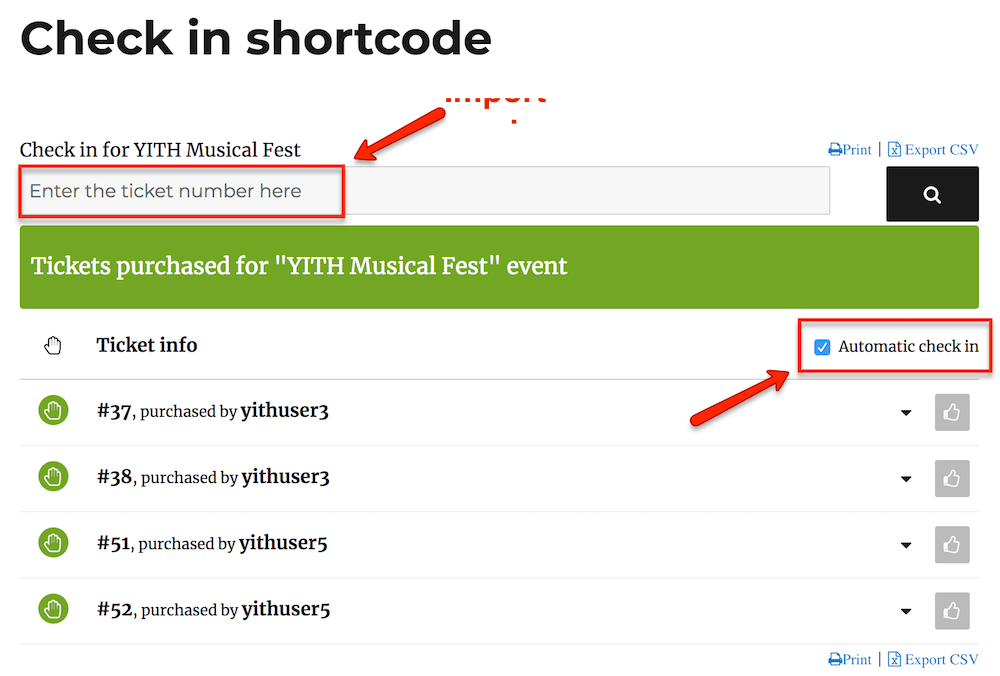 With the 'automatic check in' selected, the scanned ticket number will automatically appear as 'checked in'.
For more information on how to create an event ticket, please check the full documentation here.
Check-in through a mobile app?
We don't offer an in-built application to scan the code, but there are many apps that allow connecting your website with your mobile phone, and make the phone work as a scanner.
Both the PC and the phone have to be connected to the same Wi-fi network. This way, the phone will become a barcode scanner, and you will see the result on your PC.