You can include the order barcode or QR code, when generated, in all the order emails or only in the one sent when the order acquires the Completed status.
You will find the related options in the Product barcode and Order barcode settings.
Product barcode
This option allows showing the barcode or QR code of all products included in the order in the order confirmation email. Enable it from YITH > Barcodes and QR Codes > Settings > Product Barcodes > Show product barcodes in order emails.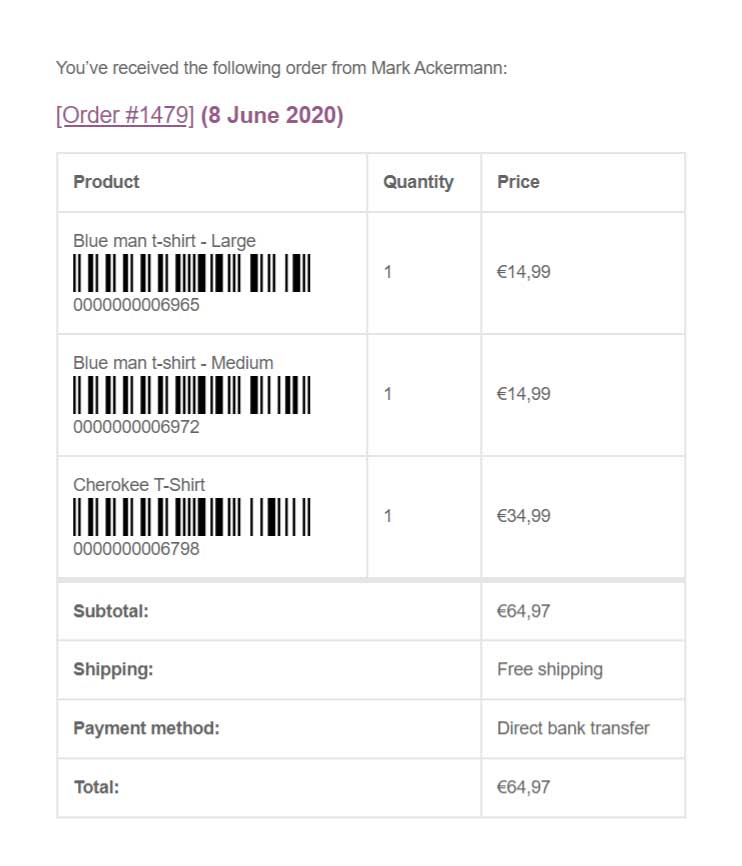 Order barcode
If you want to also show the order barcode or QR code, you can enable this option from YITH > Barcodes and QR Codes > Settings > Order Barcodes > Show order barcodes in order emails and choose between one of the following options: