YITH Point of Sale for WooCommerce (POS) allows turning your WooCommerce installation into an easy to use and powerful cash register for each type of store or business. You can sync your store point of sale with orders, customers and product listings of your online shop and vice versa.
The integration with YITH WooCommerce Barcodes and QR Codes allows you to automatically generate barcodes for your products, in the product details page.
To start using the plugins, just make sure you have installed and activated both of them from the Plugins menu in your WordPress dashboard and you have configured the product barcodes as explained in the plugin documentation.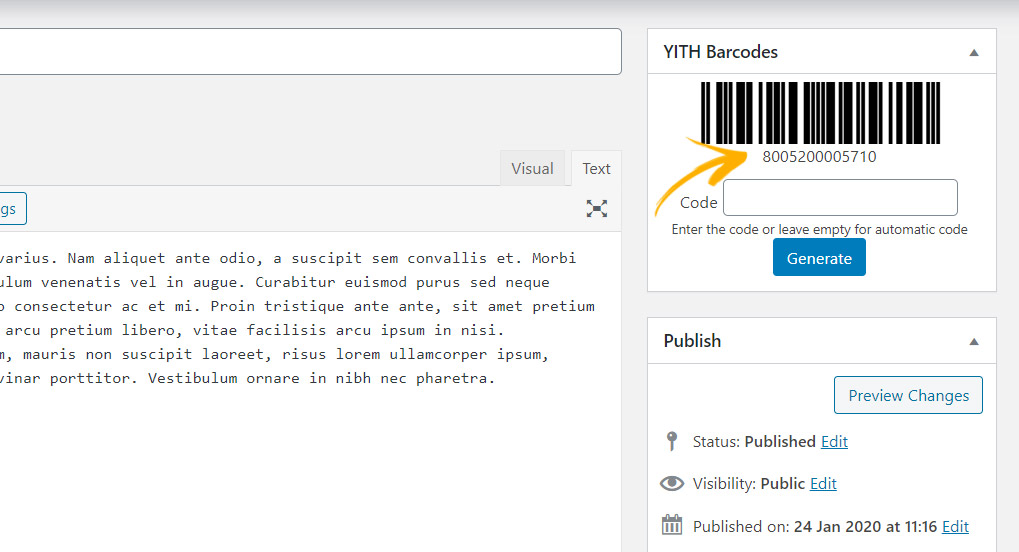 To scan a product by barcode, open the POS screen and click on the Scan Barcode tab and the pointer will be automatically placed in the search bar. Just scan the item with your barcode reader, and you will find the product matching the code.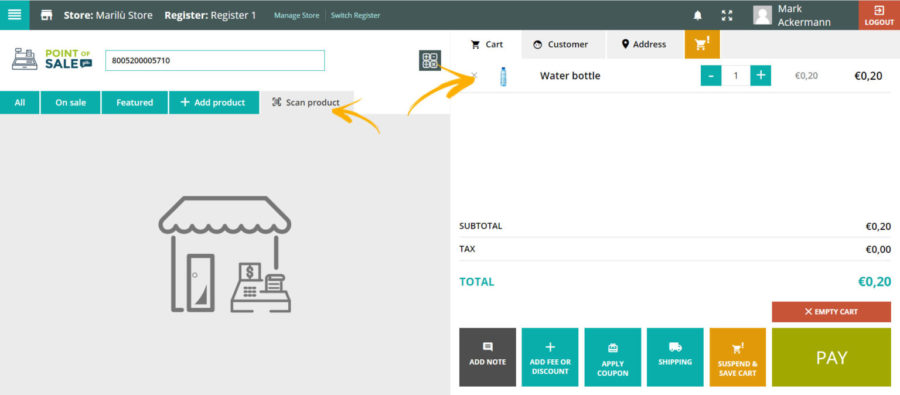 You can also manage the product stock by store, when scanning the code, through the use of the specific option in the product shortcode. For further details, you can refer to this page.
To find out more about how to set up YITH Point of Sale for WooCommerce (POS), please refer to the official documentation.