To have barcodes or QR codes for your products, just go to YITH > Barcodes and QR Codes > Settings > Product Barcodes and start configuring the options available in this tab.
Barcodes configuration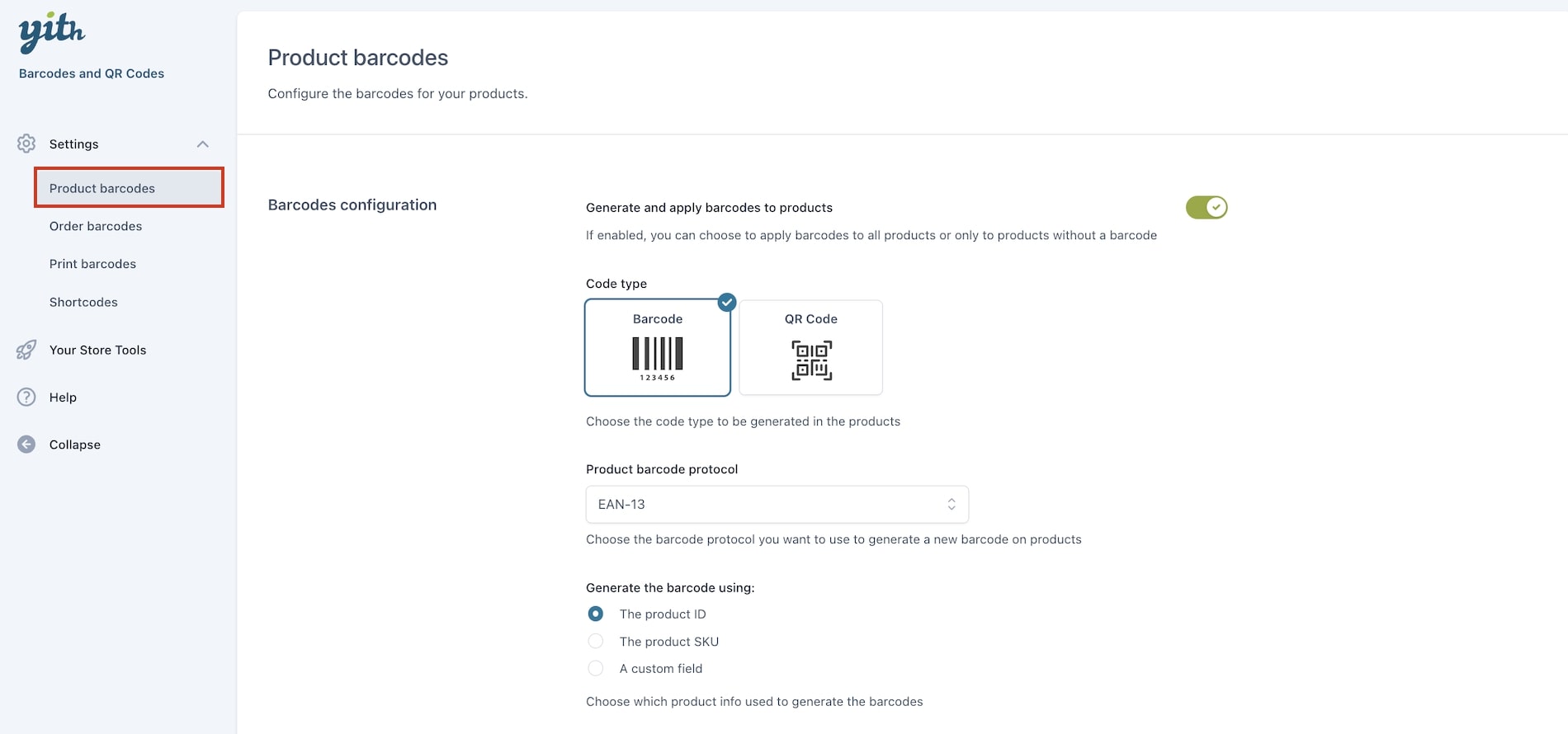 Generate and apply barcodes to products: enable this option to enable barcodes or QR codes on products
Code type: choose between Barcode or QR code
Product barcode protocol: choose one of the available protocols (only available for barcodes). Available protocols are:

EAN-13
EAN-8
UPC-A
STD 25
INT 25
CODE 39
CODE 93
CODE 128
Codabarv
For more details about the protocols and which one could be the best for your project, please, refer to this page.
Generate the barcode using:

The product ID
The product SKU
A custom field: you can choose any of the product custom fields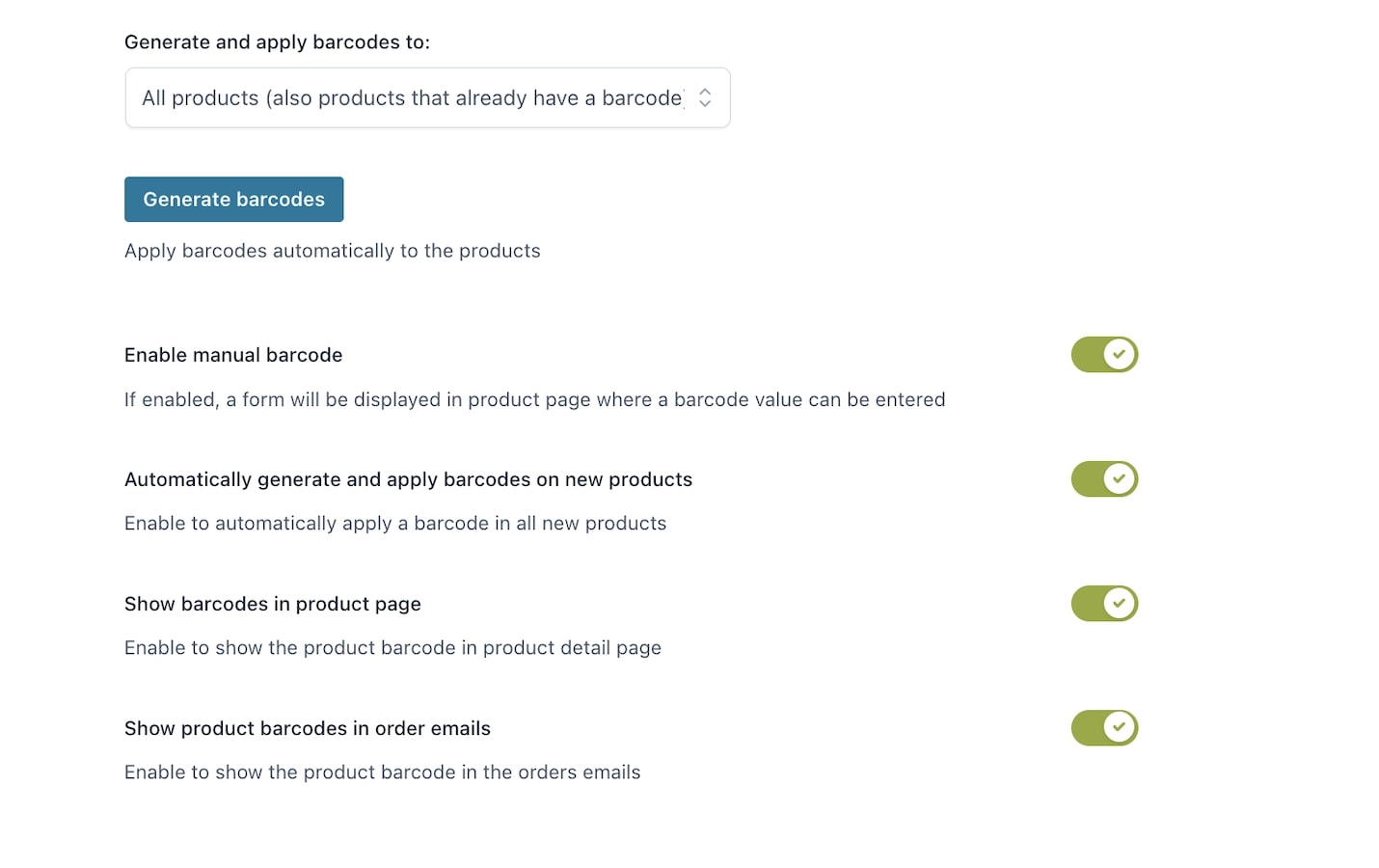 Generate and apply barcodes: use this option to automatically generate barcodes or QR codes for all your products in one click. You can choose whether to include:

All products (also barcodes that already have a barcode) or
Only products without a barcode

Enable manual barcode: enable this option so you can manually (re)generate the barcode from the product settings and/or enter a custom value. From here you can also delete the generated barcode.

Automatically generate and apply barcodes on new products: enable this option, so all products created from now on will automatically be created with a barcode.
Show barcodes in product page: choose whether to show the barcode on the product page on the frontend or not.

Variable Products
The plugin allows the creation of barcodes also for every product variation. You will find the barcode/QR box generator in every product variation.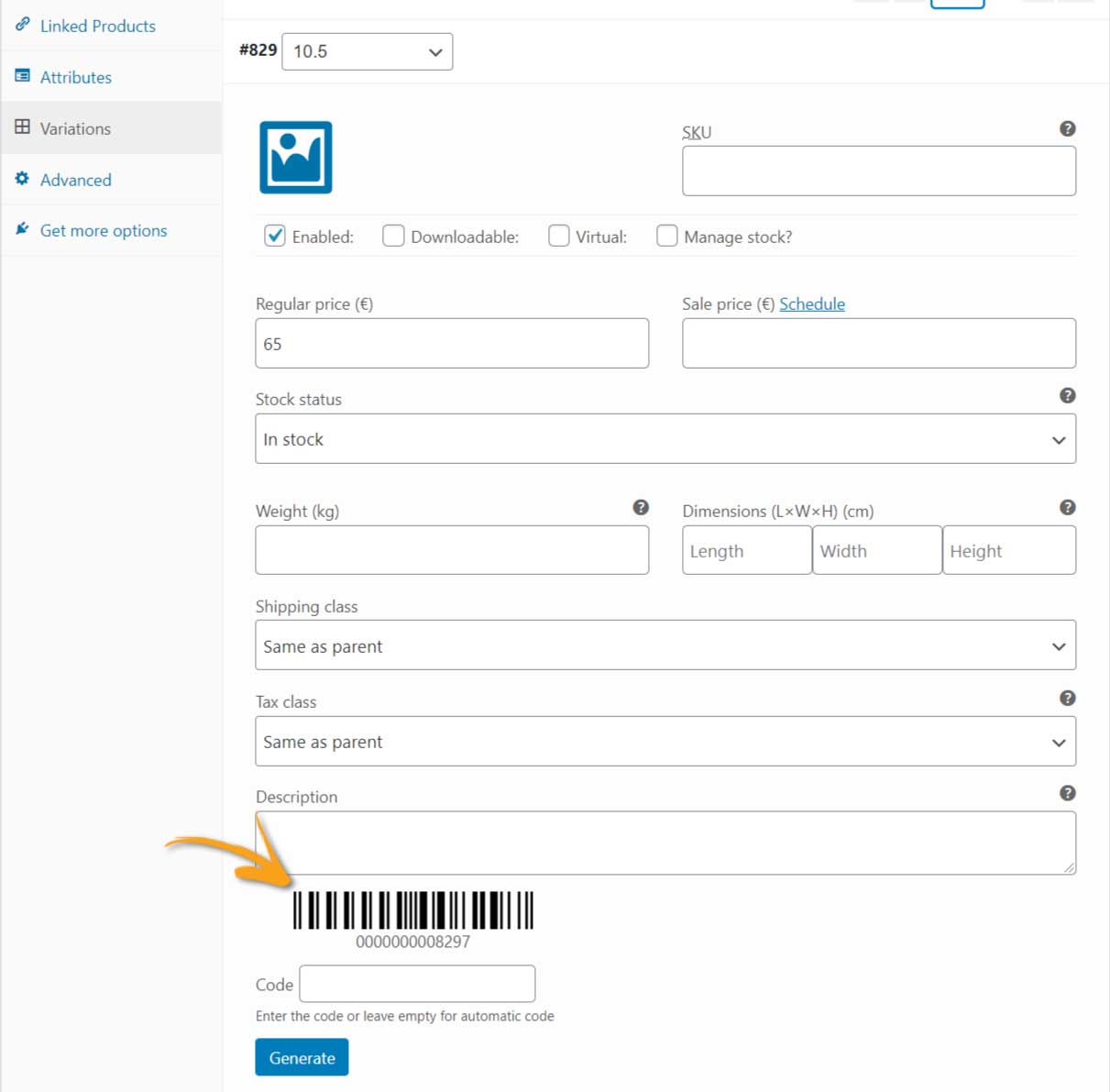 Please, note: all the above settings will apply to both barcodes and QR codes.