Each new refund request will be added to the section YITH Refund Requests.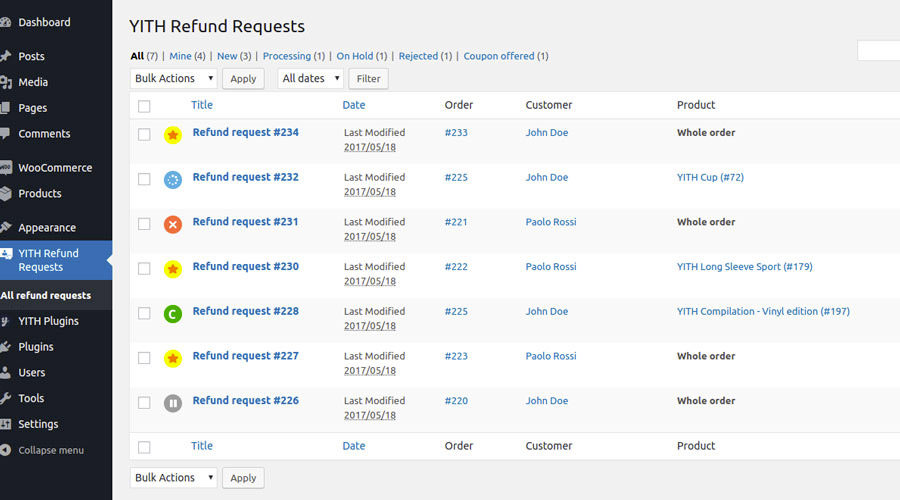 Select and open the new request to choose the procedure to apply.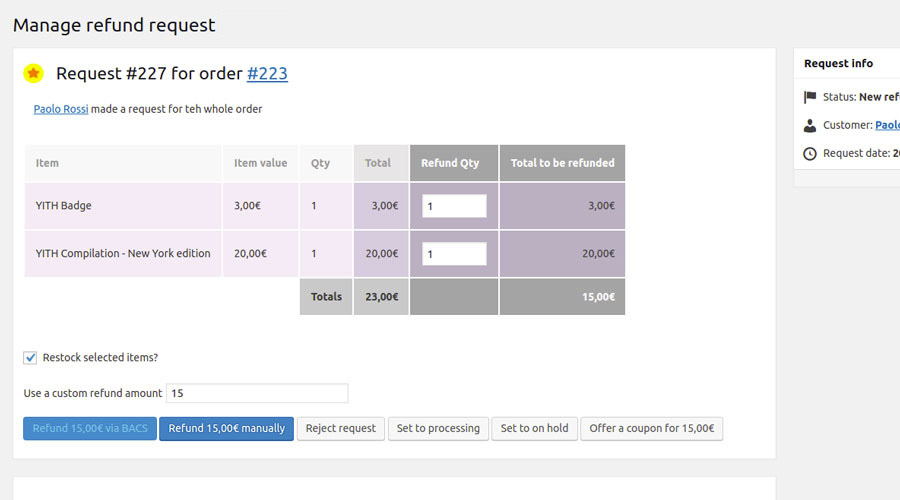 If you want to accept the refund of the total amount, proceed with the payment by choosing a payment method among those available (e.g. for payments through PayPal, you can refund the customer directly by PayPal).
On the contrary, you can reject the request or set it as on hold or processing.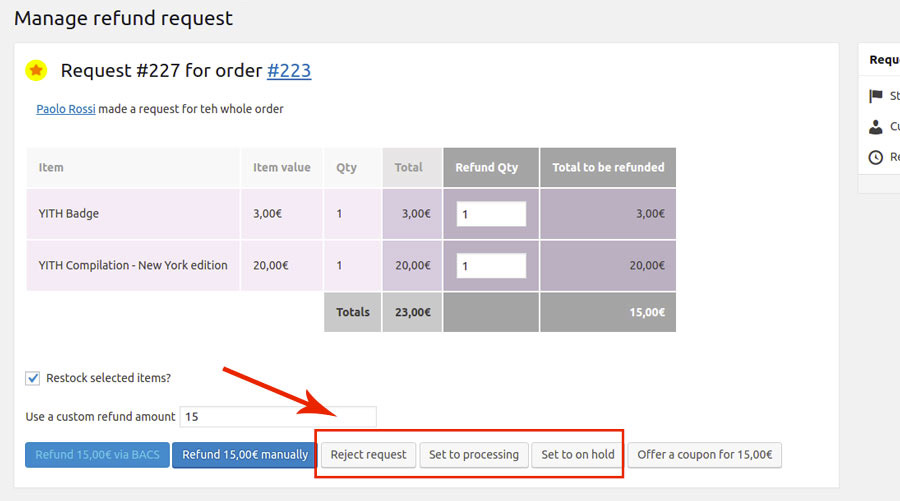 Please, note: both "on hold" and "processing" status doesn't affect the order. These statuses have been conceived to allow the administrator to organize tidily all the refund requests received.