YITH Customize My Account Page allows you to customize the My Account and show the information you want to, with the style and order you prefer.
The integration with YITH Advanced Refund System allows integrating the page with YITH Refunds requests in your customers' My Account and show it as one of the endpoints automatically, so making sure it fits the style of the My Account Page and it can be easily moved thanks to the drag and drop option of this plugin.
To enable this integration, you simply have to install and activate the two plugins and nothing else, it will automatically show up in the My Account endpoints and you will be able to customize it as for any other endpoint.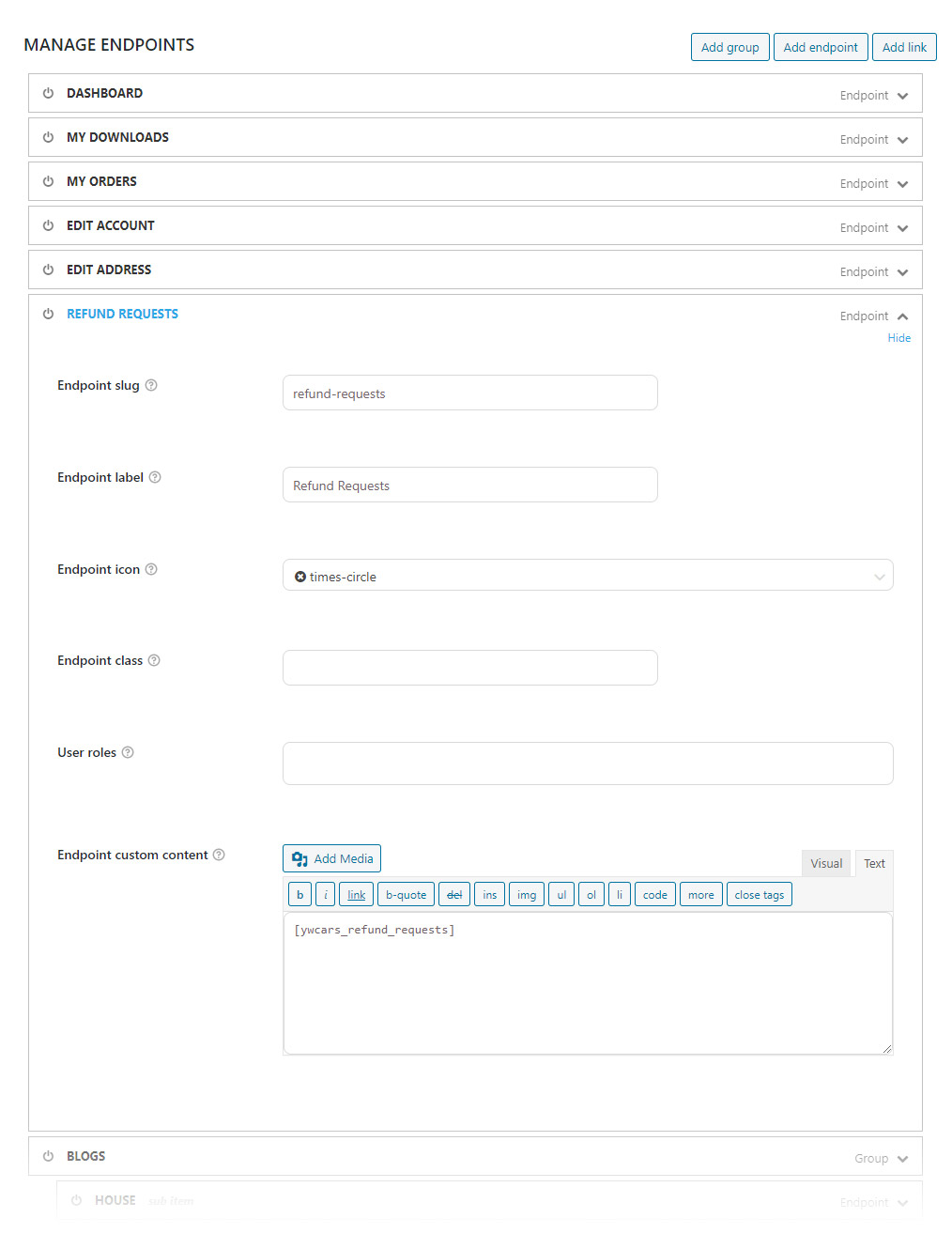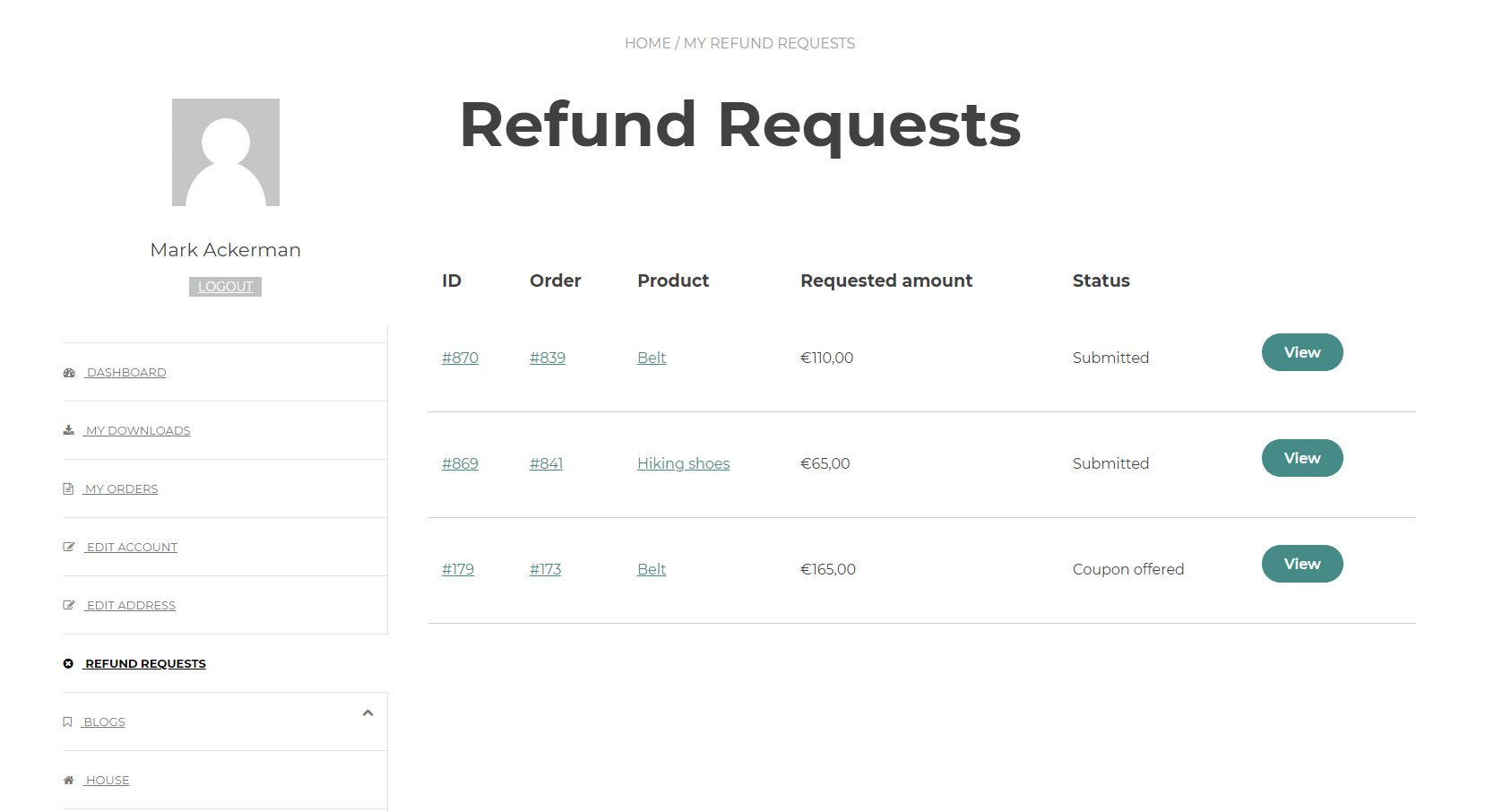 To read more about how to customize endpoints in My Account, please, refer to YITH Customize My Account Page documentation.