From the tab Store filters available in the Stores section, you can create all the filters to show on your Store Locator page to make the search easier for your users. For each filter that you create, insert the label, slug, type (choosing from checkbox or dropdown), upload a custom icon, and choose whether to show the filter name or not.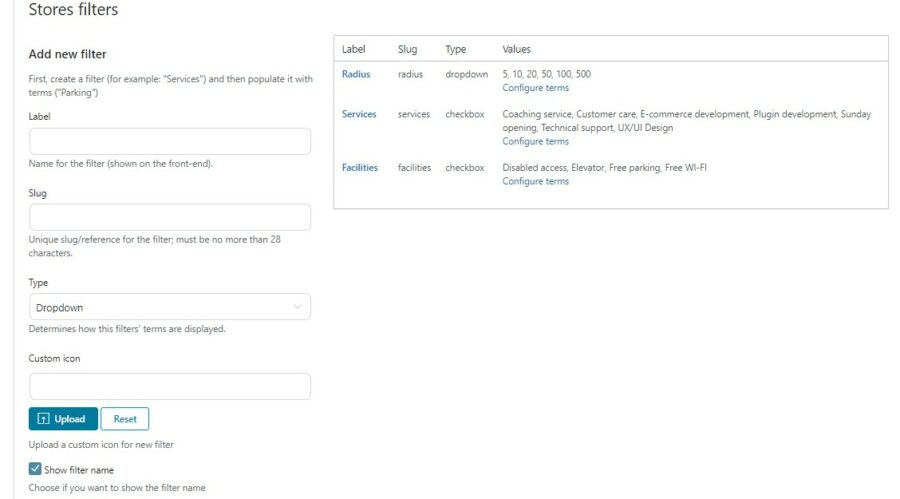 For each filter created, you can configure its terms and set the default one. The Count column will show the number of stores to which you have added the filters.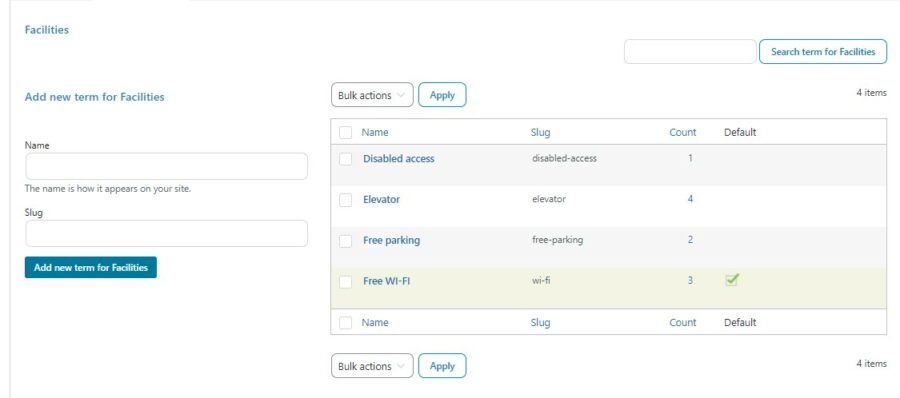 This is how they'll show on the frontend.
Dropdown 

Checkbox