The "Video Gallery" layout lets you show one or more videos in the tab. You can choose among different visualization options: click on Add Video to add a new video in the tab.
Number column: choose how many videos to show in a row.
Video name: set the name of your video.
Video Hosting Service: the service that hosts the video (Youtube or Vimeo).
Video ID: the ID of the video.
Video URL: the URL of the video.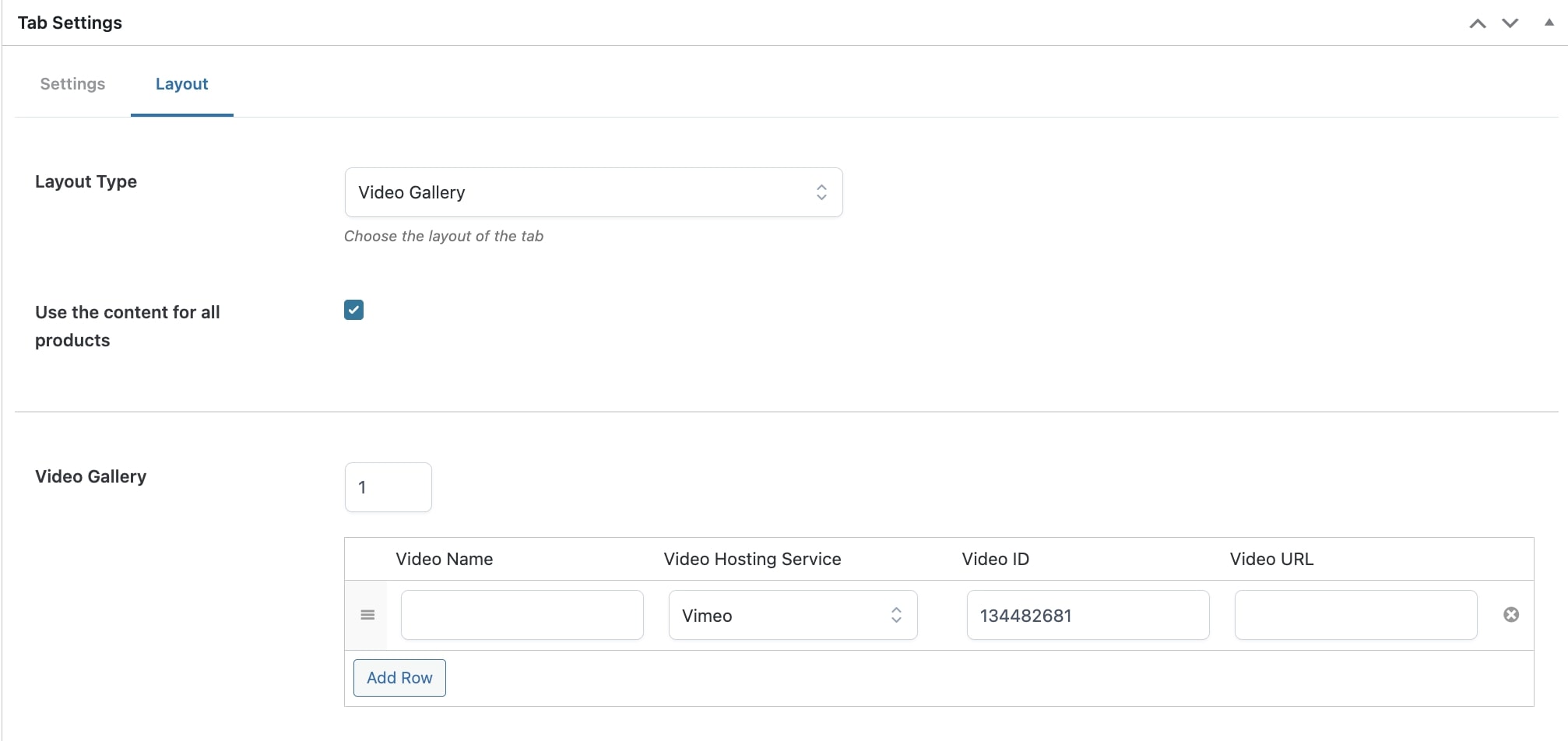 Product page view: