With the "Map" layout you can insert Google Maps in a tab, using these parameters:
Full Width: by enabling this option, the map will have the width as the tab window.
Width: the width (in pixels) of the map (available only if Full width is disabled).
Height: the height (in pixels) of the map.
Address: the address used by Google Maps to generate the map. The standard formula is "Address, City".
Zoom: the zoom for the map.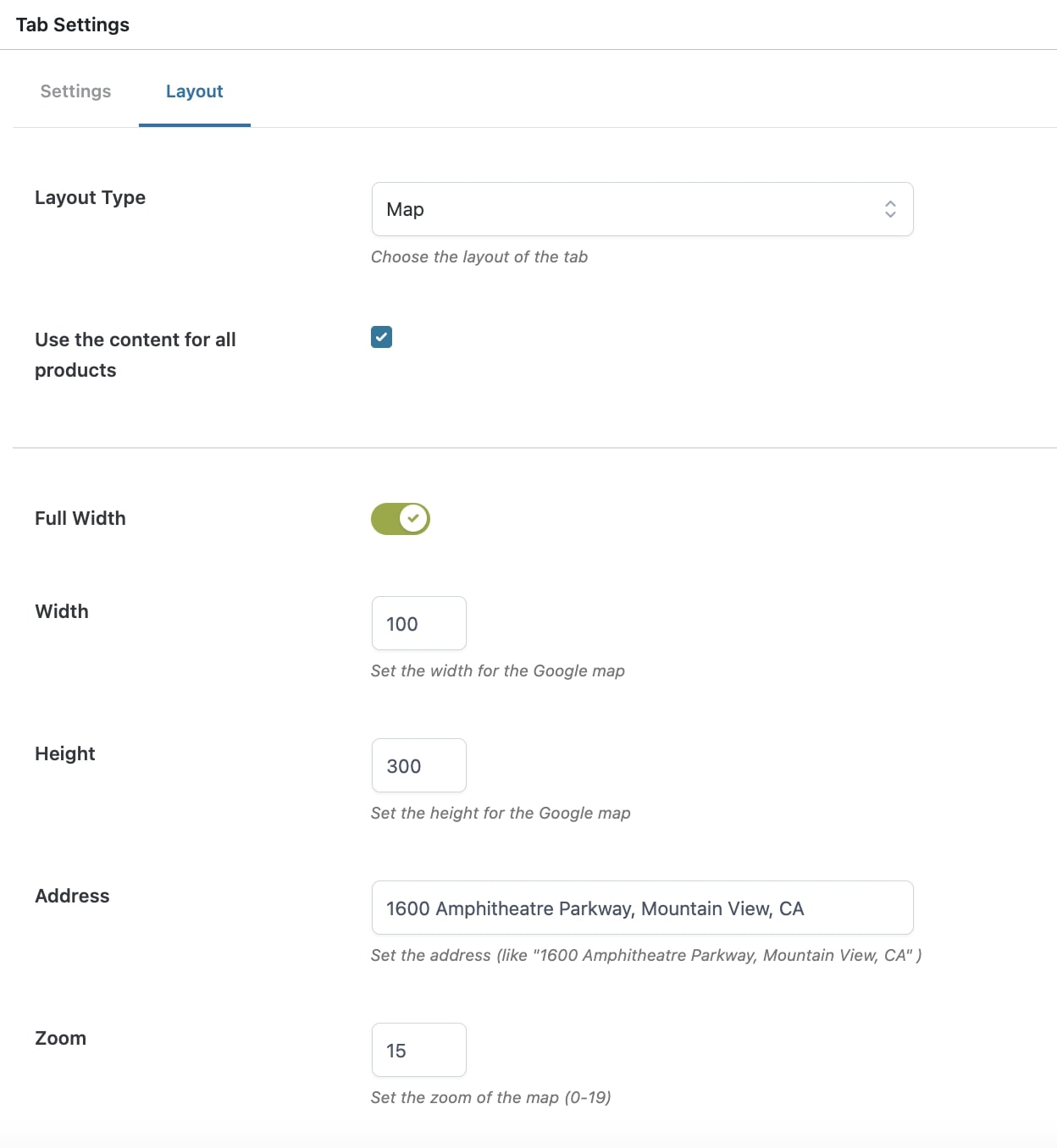 Product page view: