The purpose of YITH WooCommerce Tab Manager is to let you create and show as many tabs as you want on your product pages.
To start creating your custom tabs, go to the Tab Manager tab that you can find in the WordPress dashboard. Click on "Add new Tab".

You will now see the page to add the new tab.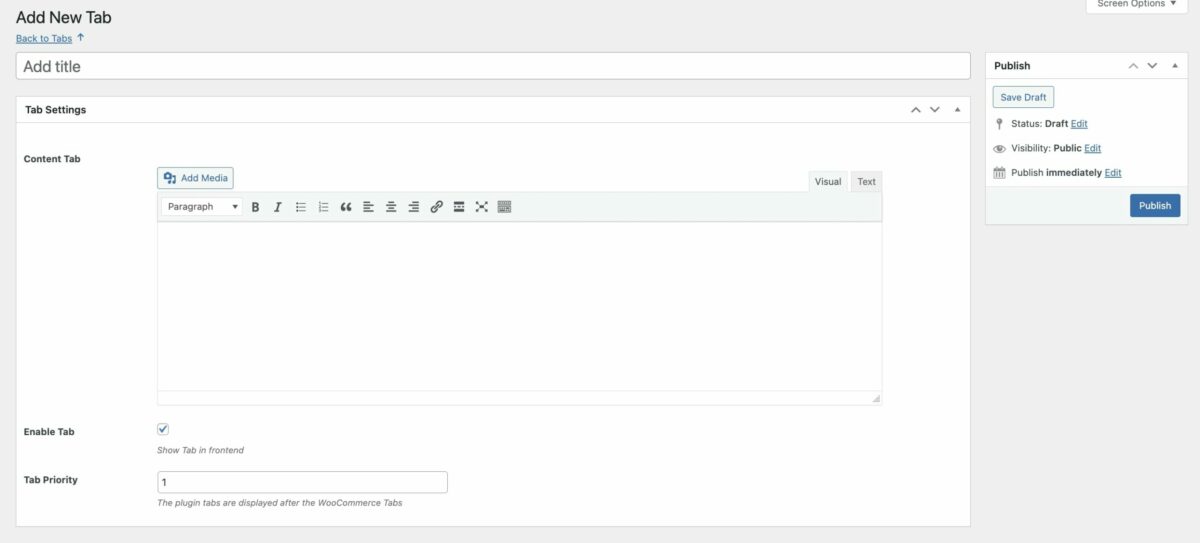 For each new tab, you can set the title and the following options:
Content tab: the content of the tab (it may contain HTML code)
Enable tab: enable to show the tab on products; you can also use it to hide a tab without deleting it.
Tab priority: this option lets you set the order of the tabs, considering that these will always be after WooCommerce's default ones (Description, Review). The best way to read this field is: your tab will be the number after those of WooCommerce.
Let's make an example. Let's create three tabs: Features, Special Offer and Video Gallery. Add the contents for each one and give respectively 1, 2 and 3 as Tab priority.

This is what your users will see.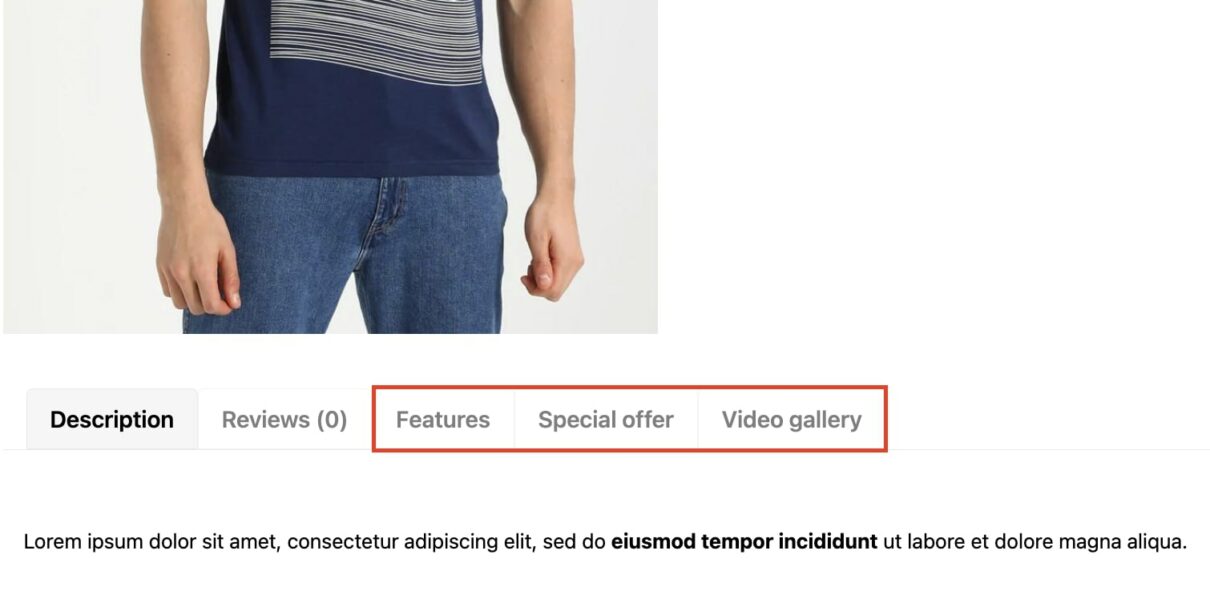 Active tabs will be shown for all products in the shop.
As shown in the example, all the tabs we have created have been added right after WooCommerce's default ones.
The content of the configured tabs cannot be customized for every single product in the free version of the plugin. However, this is possible if you are using the premium version. You can read more on this page.