YITH WooCoomerce Customize My Account Page helps you customize your "My Account" page in your website in a few simple steps, adding new sections and editing the default WooCommerce ones.
The combination of the two plugins will automatically add the stripe methods within the "Payment methods" endpoint.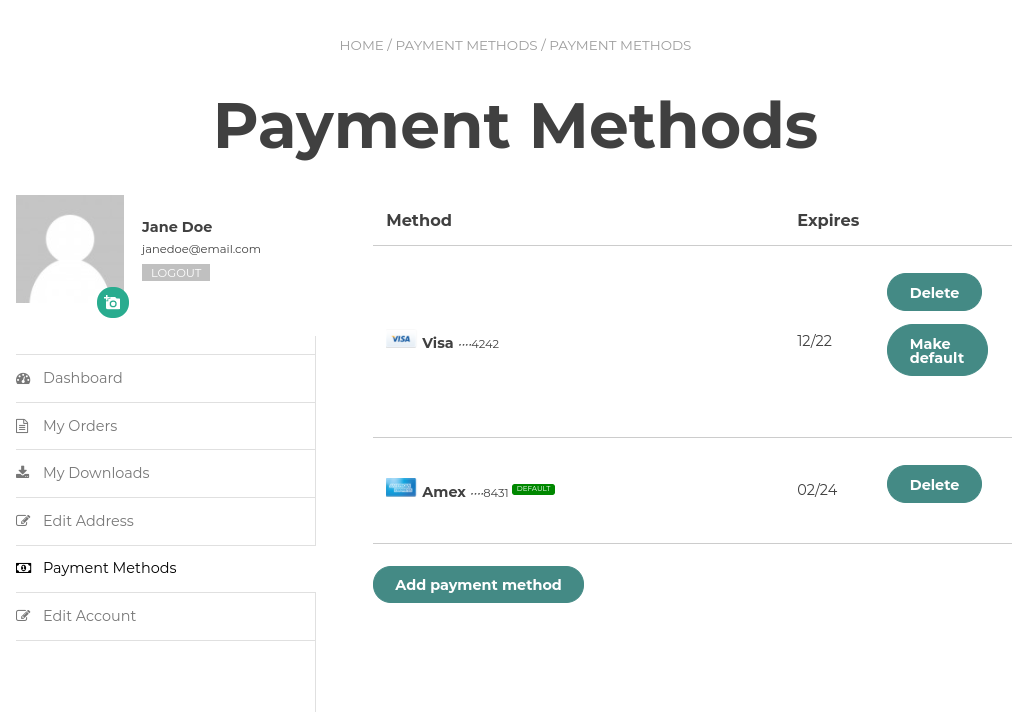 For further details about YITH WooCommerce Customize My Account Page settings, please refer to the official documentation.