The plugin includes two email notifications available in WooCommerce > Settings > Emails that will be sent to customers under two specific conditions: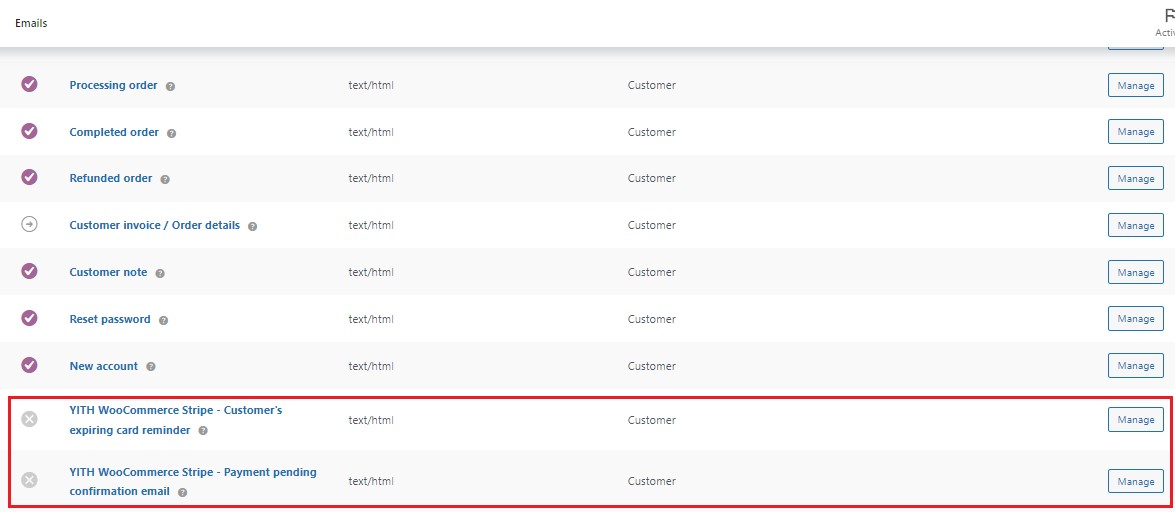 when their credit card is going to expire: this email is sent to remind customers that their card is about to expire. They will be able to edit the card details so they can be charged without issues and avoid any unexpected interruption to their purchased services;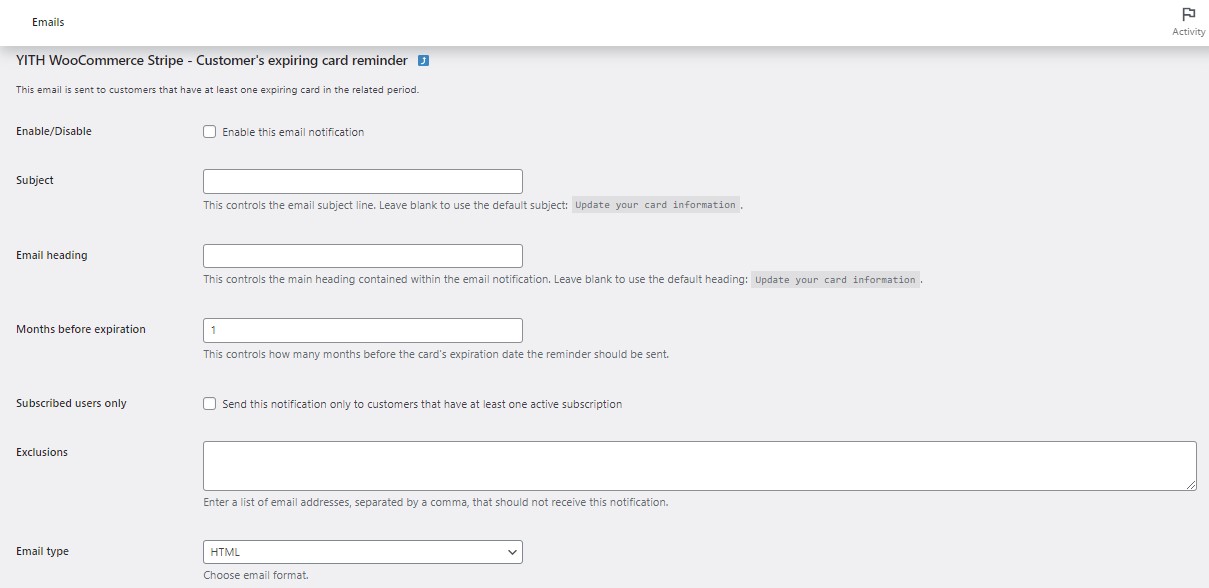 when they have a pending payment awaiting their confirmation: this email is sent to invite customers to authenticate and confirm their pending payment. You can learn more about this email here.