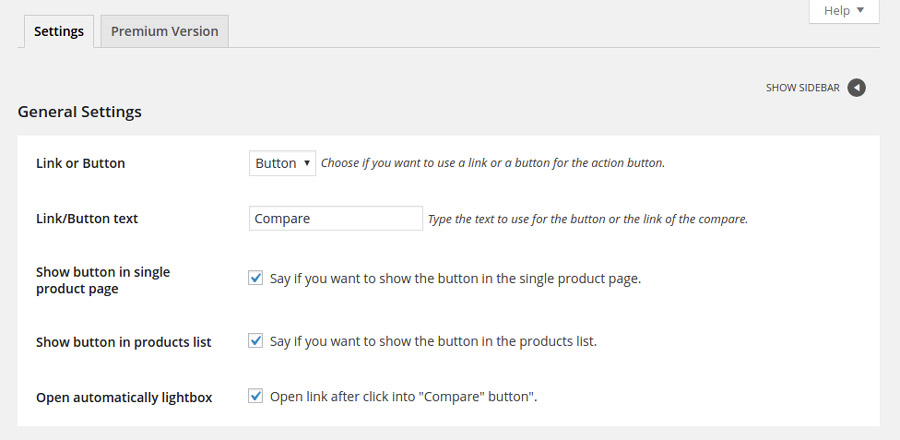 Link or Button: choose here if you want to use a link or a button to allow your users to add a product to the comparison table.
Link/Button text: the text of the link and/or the button used to add the products to the comparison table
Show button on the single product page: show/hide the button on the product detail page.
Show button in products list: show/hide the button on the Shop page.
Open automatically lightbox: if this option is activated, the modal window of the comparison table will open automatically when users will add a product for the comparison clicking n the related button.