With the YITH WooCommerce Affiliates you will have an actual affiliation system on your shop in few steps. You could set a unique or different commission rate for each affiliate. The payment can either be done manually or automatically by using PayPal or Stripe.
Due to the integration with the Affiliates plugin, you are also able to pay the affiliates (automatically) via Stripe Connect.
First of all, make sure the plugin is installed and activated. Then, configure YITH Stripe Connect as explained on the official documentation on this page.
Also make sure that your affiliates have connected their Stripe account as explained on this page, otherwise it will not be possible to issue automatic payments.
Now you will be able to see and enable this gateway from General options > Commissions & Payments > Payment gateways.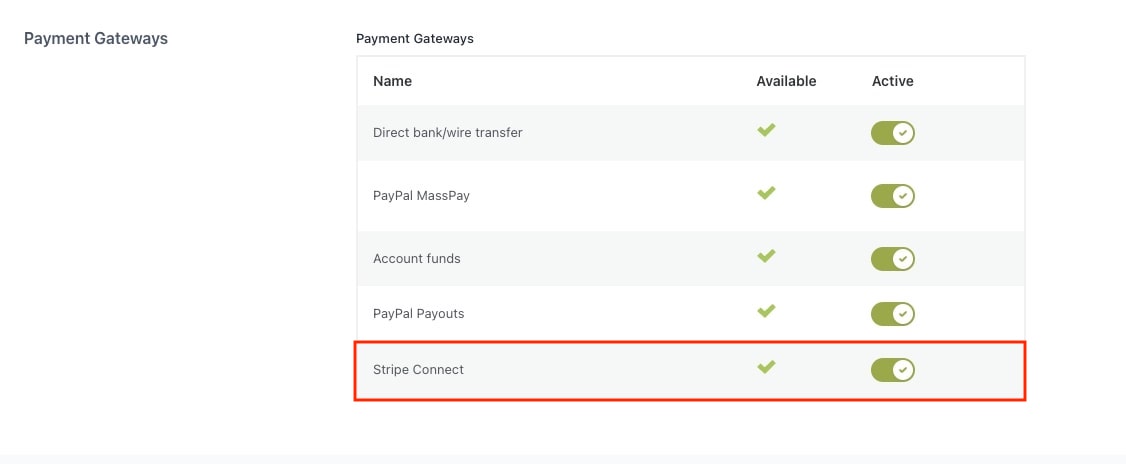 Whenever an affiliate drives a sale to your shop, you will see the list of commissions in YITH > Affiliates > Commissions > Commissions List.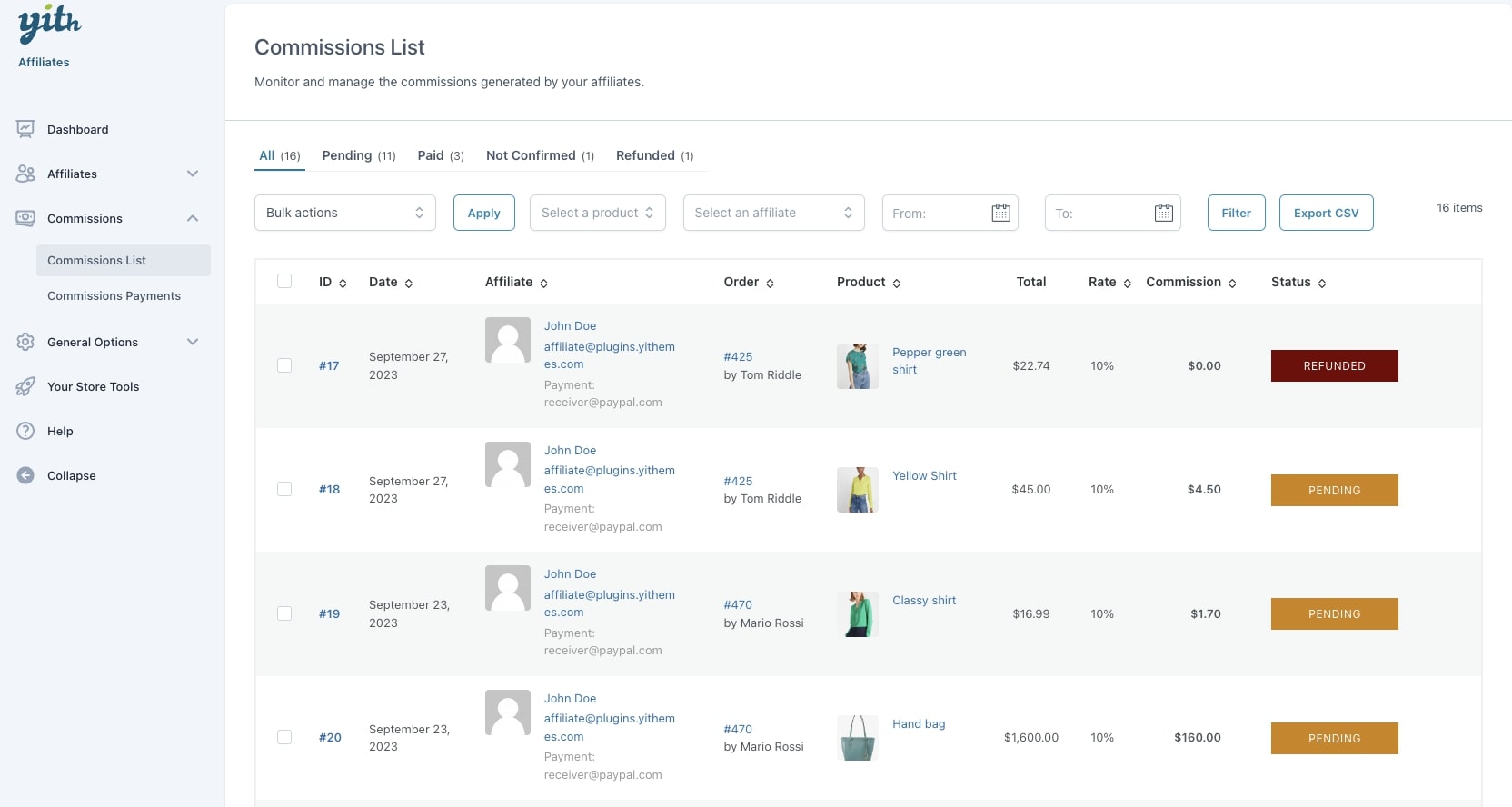 You will be able to see this payment gateway as a payment option for on the Commissions page, both in the bulk actions and in every single commission.
Based on the payment settings, the payment will be either processed automatically (please, see this page) or manually.
A payment record will be created in the Commissions Payments tab. As the payment is instantly processed, it will be automatically set to Completed and the commissions as Paid.
The commissions payments will be also recorded in the Commission Report tab in Stripe Connect endpoint: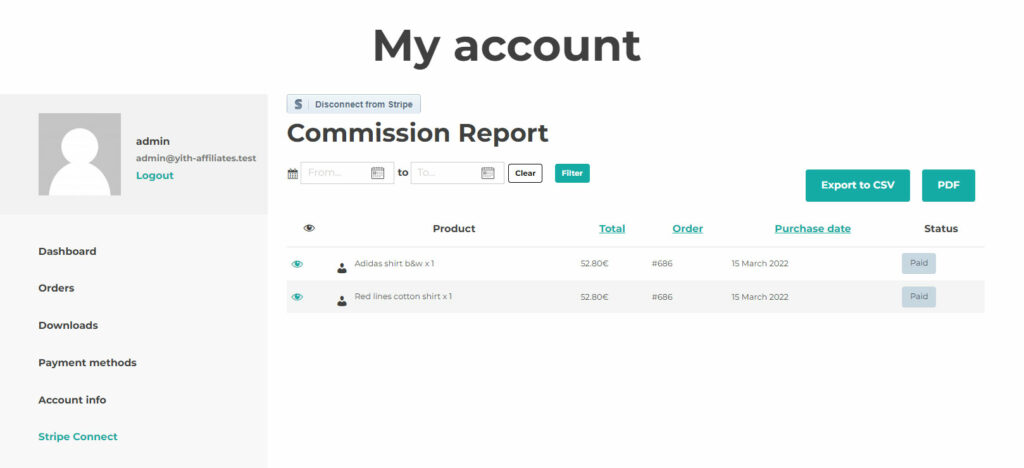 For more information on how to install the Affiliates plugin, take a look a the full documentation here.