YITH WooCommerce Multi Vendor allows you to turn your store into a multistore where vendors manage their own product and earn a commission on every sale.
The combined use of the two plugins allows the vendors to manage the coupon types enabled by the administrator. The coupons can be applied only to the products owned by the vendor.
Administration side, you can select to make certain events available to vendors in YITH Plugins -> Coupon Email System -> Vendor Settings.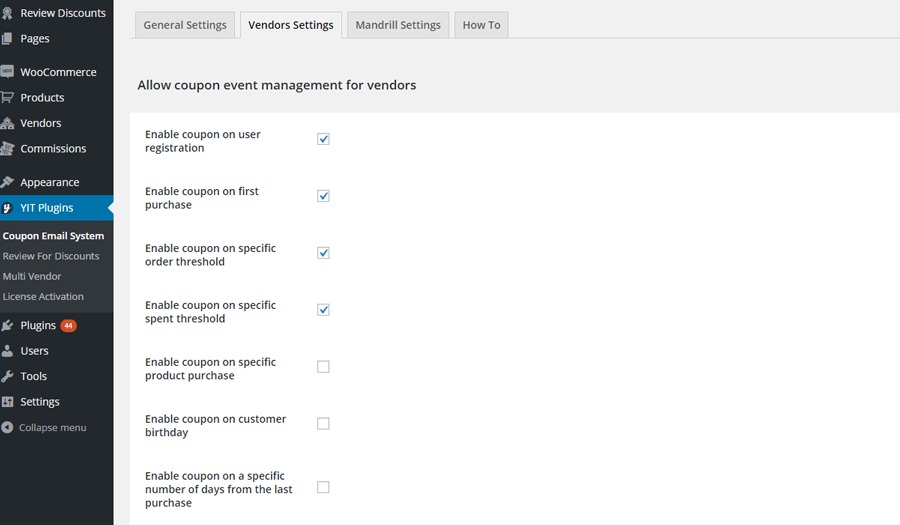 Vendors will have "Coupon Email System" section where they could set up coupons based on the events selected by the site administrator.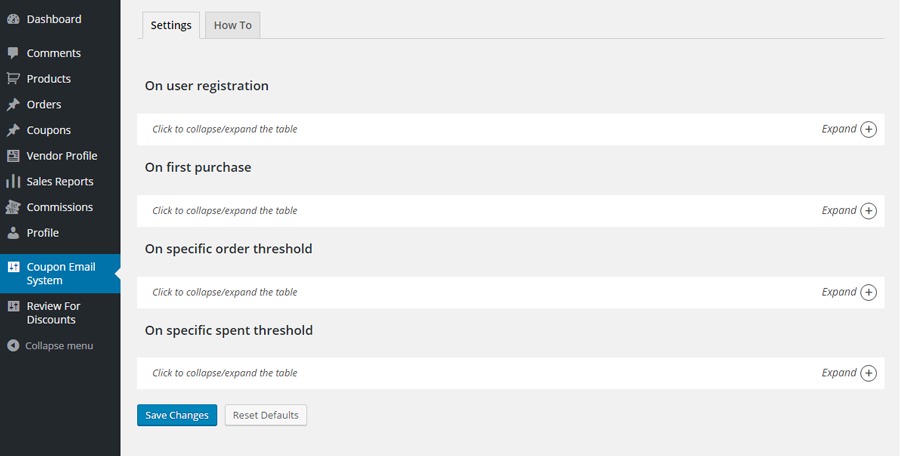 Coupons sent by a vendor can be used only for those products related to him/her.
For further details about YITH WooCommerce Multi Vendor, please refer to the official documentation.