How to enable Coupon Email System
First of all, to enjoy all the plugin features, you have to enable the plugin by marking the option Enable YITH WooCommerce Coupon Email System.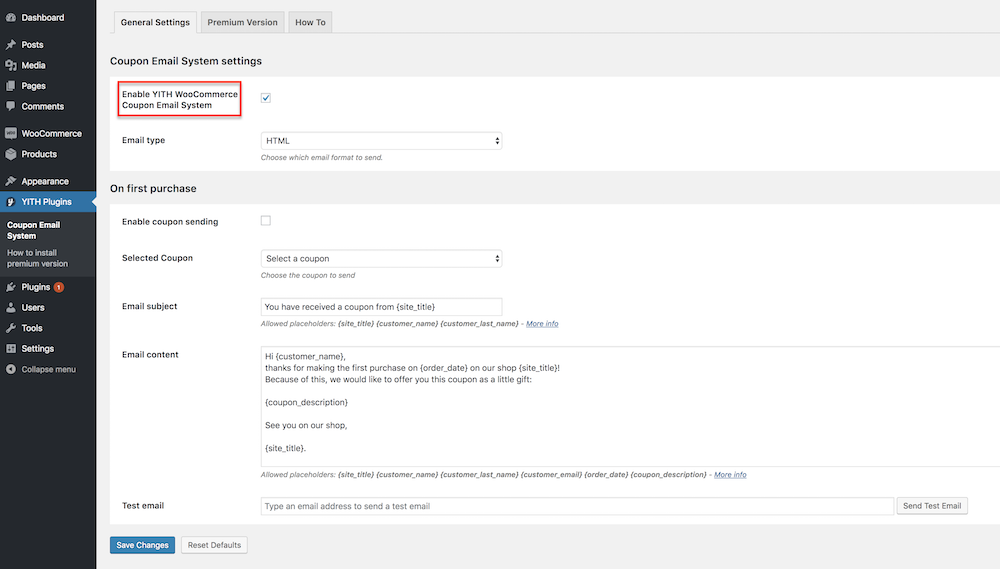 First's purchase coupon
Once you create one or more coupons from WooCommerce->Coupons tab, you can check Enable coupon sending option and you will be able to see all the coupons created in a drop-down from Selected Coupon and choose the coupon you want to add to send your customers after their first purchase.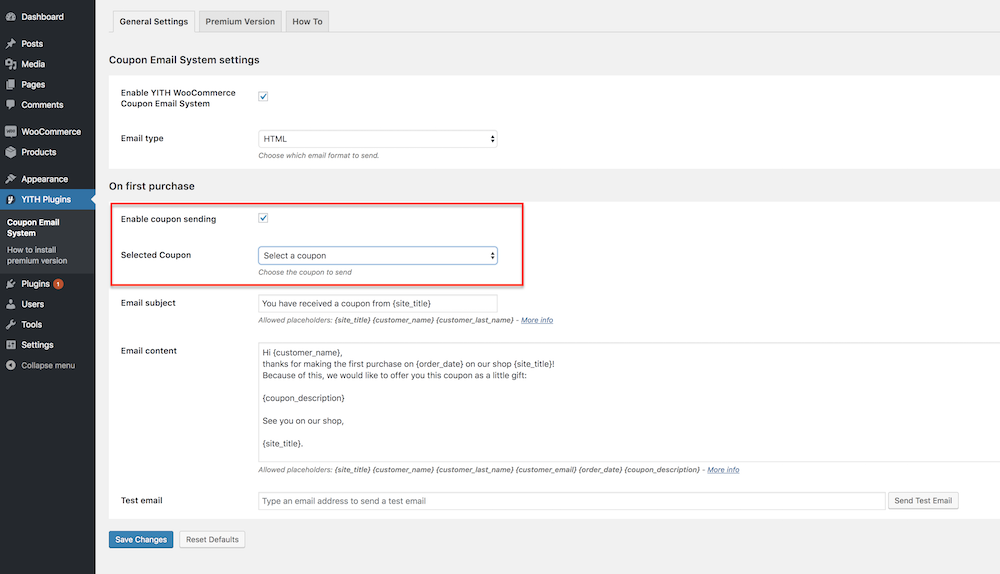 Email customization
And at last but not least, you can modify the email title and content to send your customers a personalized message. You can use placeholders references to make this process easier.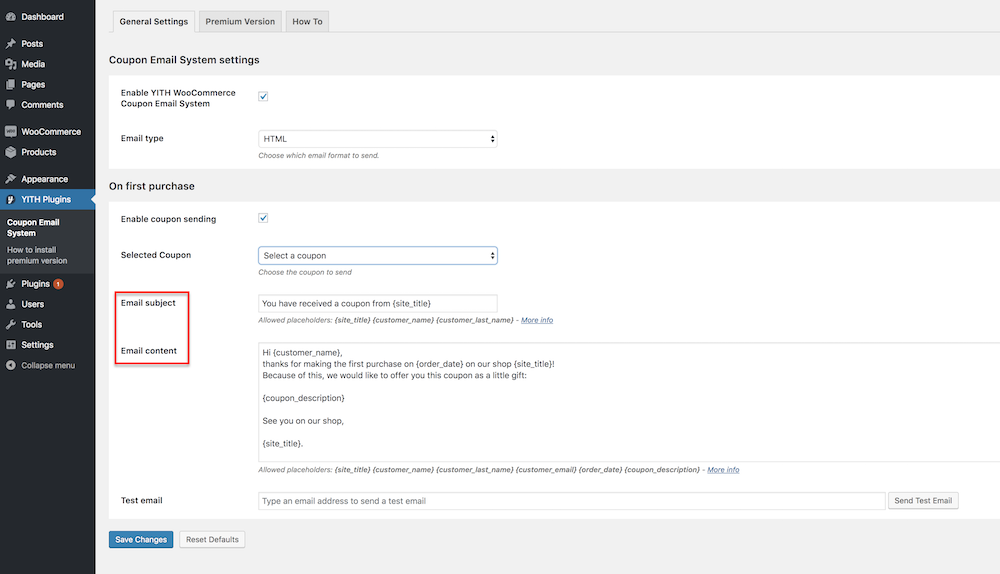 Placeholders
In How To tab you will find all the placeholders available to use and customize your email content, this will help you and save you a lot of time. Avoids the need to add every single data.