Popup Options
Under "Popup Options" you can find the option to set the Popup width and the popup height.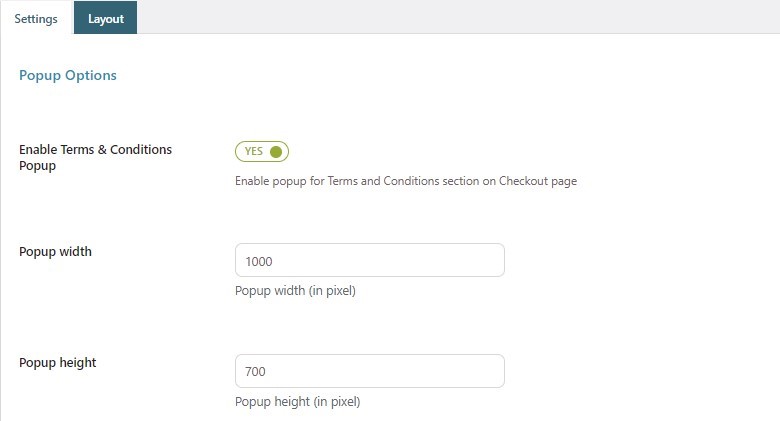 Also, this is where you can enable a title for the Popup and the "I agree" button.

If you enable this, your customers will have to tick the "I agree" box before proceeding with the checkout.
You also have the option to change the text here (for example, "I accept").
This button will show in the footer of your popup.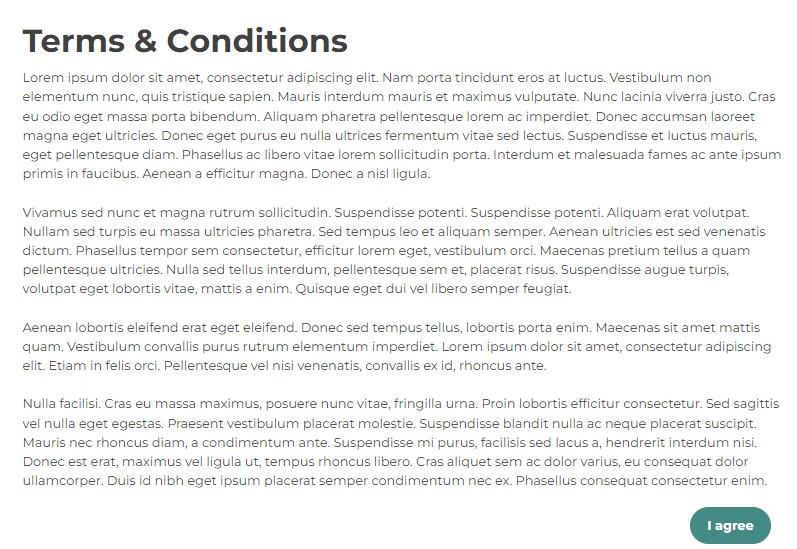 And at last, you will find the  "Scroll till the end of the document to accept" option.

By enabling this option, users will need to scroll the popup until the end to accept terms and conditions.
You can enter a custom text for the error message shown when users attempt to accept your Terms and Conditions without scrolling the popup.