Under "I Agree" Button Layout, you will find the settings of the I Agree button, in the Terms and Conditions Popup.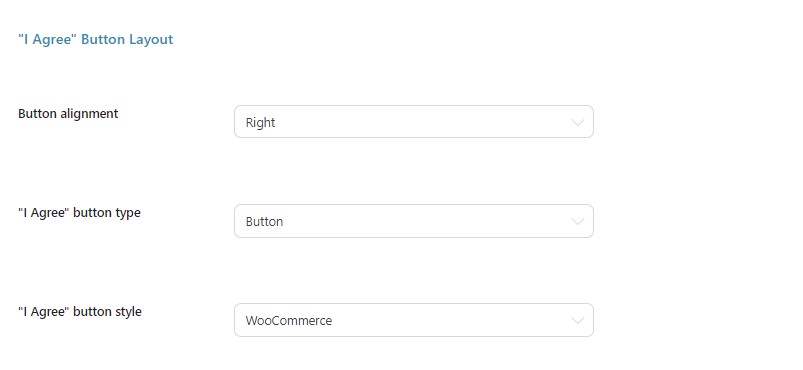 Button alignment: options available: right, left, center.
"I Agree" button type: you can choose from Button and Anchor. By selecting Button, you can define the button style through the option

"I Agree" button style: here, you can select WooCommerce or Custom.
By selecting Custom, a set of options will show and you will be able to customize the button as you prefer.