YITH Pre-Order for WooCommerce allows you to assign the "Pre-Order" mode and its end date to one or more products. During this time frame, the product can be purchased at markup or sale price different from the full price.
The combined use with YITH WooCommerce Product Countdown allows you to show a countdown on a pre-order product until it will be available.
After installing and activating both plugins, you must configure your pre-order products as described here.
The availability/release date configured in the pre-order product will show in the countdown dates on the product edit page.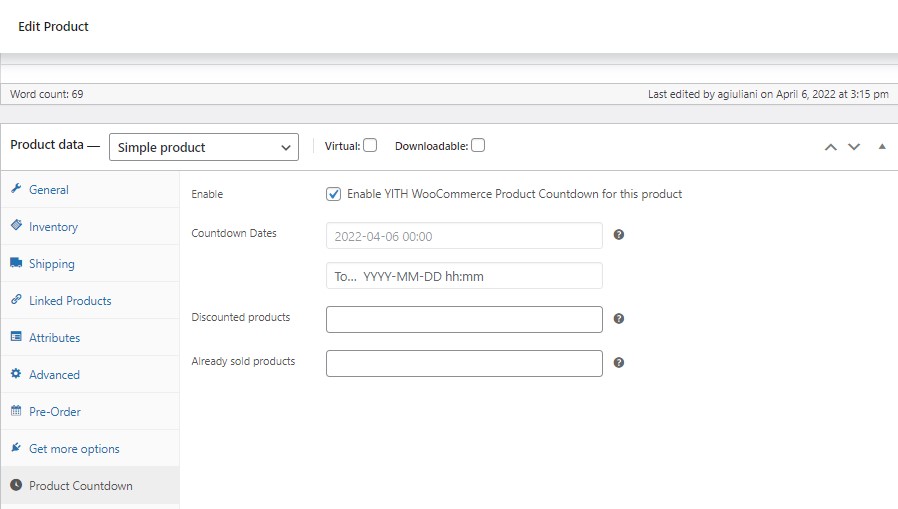 If you want to customize the text shown next to the countdown, go to YITH > Pre-Order > Style and enter the text in the option Label for YITH WooCommerce Product Countdown.

This is how the countdown for your pre-order product will show on the product page.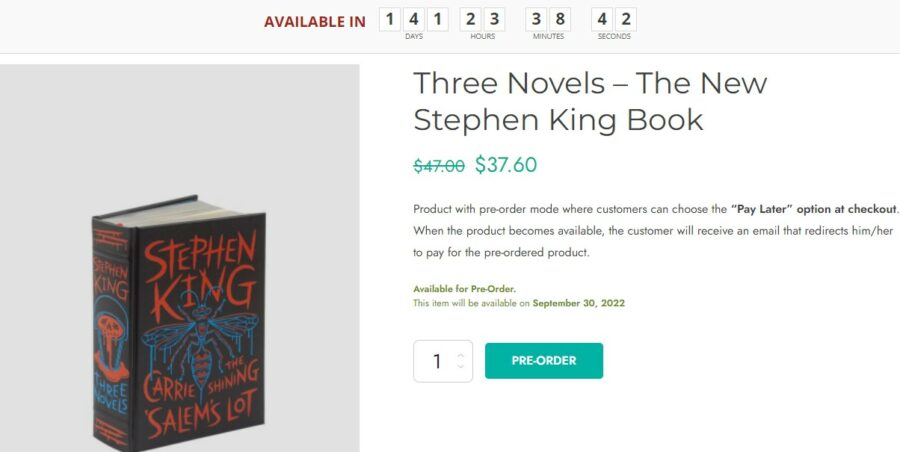 For further details about YITH Pre-Order for WooCommerce settings, please refer to the official documentation.