To edit the general settings of the plugin go to YITH -> Product Countdown -> General.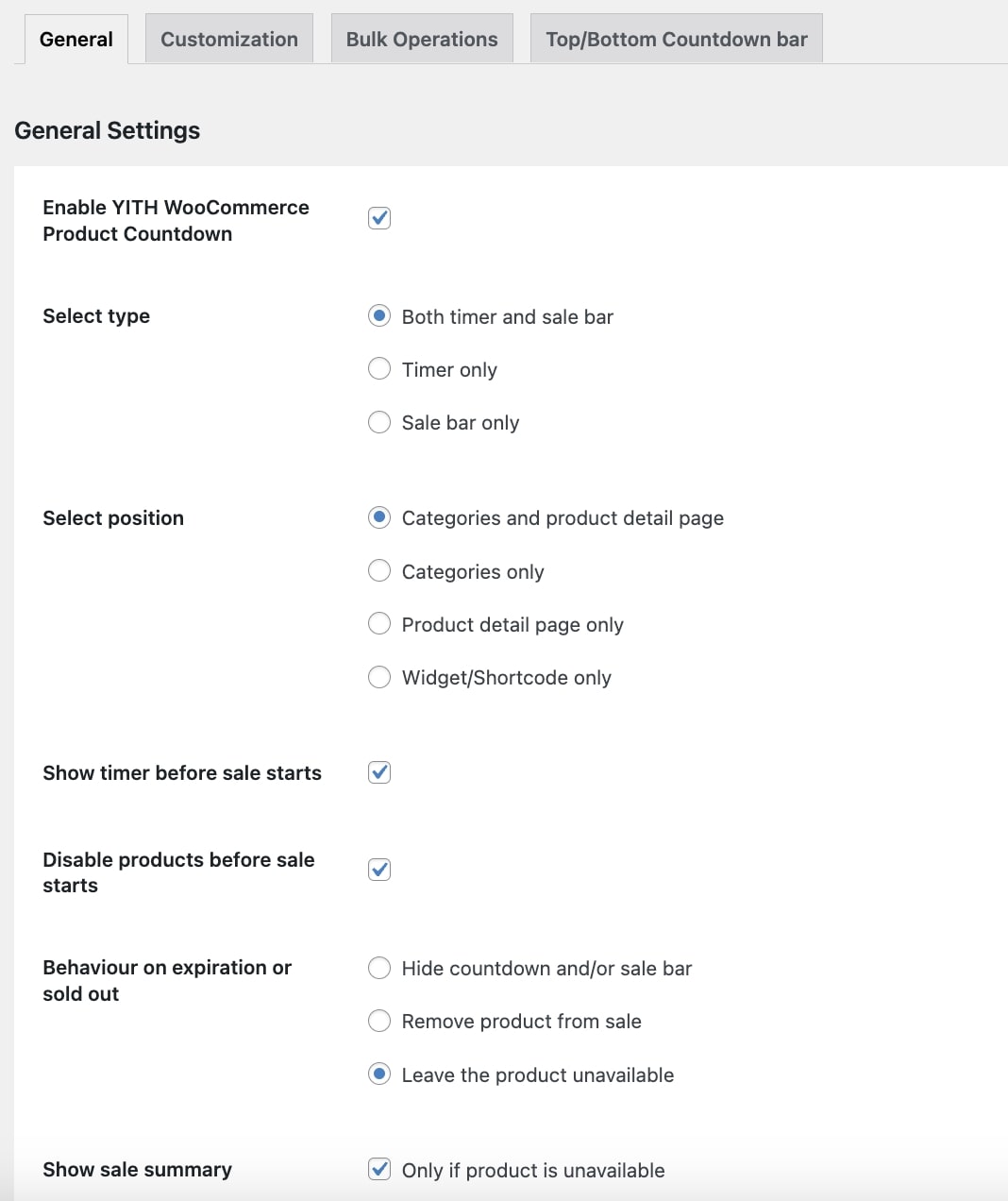 This is the complete list of options for this section:
"Select type": allows you to choose the content to show on the product page and/or the category page (timer e/o sale bar)

"Select position": select pages where you want to show the countdown and sale bar (product detail page and/or category page of the product).
"Show timer before sale starts": this option allows you to show a countdown for those products that you have previously enabled. For these products, you must have set a date for starting the sale.
The plugin, so, informs users about the time left before the product will be put on sale and removes, until that date, the "Add to cart" button.
"Behaviour on expiration or sold out": select the action that the plugin has to make when a countdown ends or if the product reaches the maximum number of sales set

Hide the box with the countdown and/or sale bar.
Hide the product from the shop and then exclude it from sales.
Leave the product in the shop, but it cannot be purchased because the "Add to cart" button is removed.

"Show sale summary": when the option is active, the sale bar is not removed on countdown expiration and keeps showing the product quantity sold.