YITH Pre-Order for WooCommerce is the plugin that allows you to create pre-order products so that users can purchase them before they are available on your site. Once the product is officially released and on sale, they will receive a notification email to inform that it is now possible to purchase it.
The combined use with YITH WooCommerce Product Countdown allows you to show a countdown on a pre-order product until it will be available.
After installing and activating both plugins, you must configure your pre-order products as described here.
In the product edit page, you will also find a countdown section.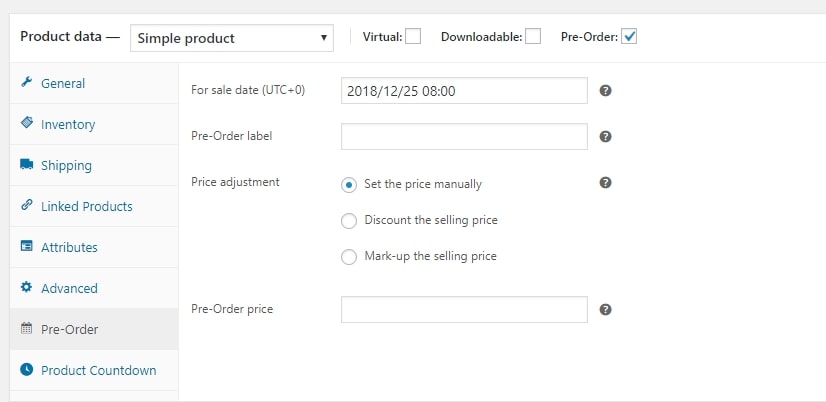 In this section, you need to enable the option Enable YITH WooCommerce Product Countdown for this product. The For sale date previously configured will show in the countdown dates.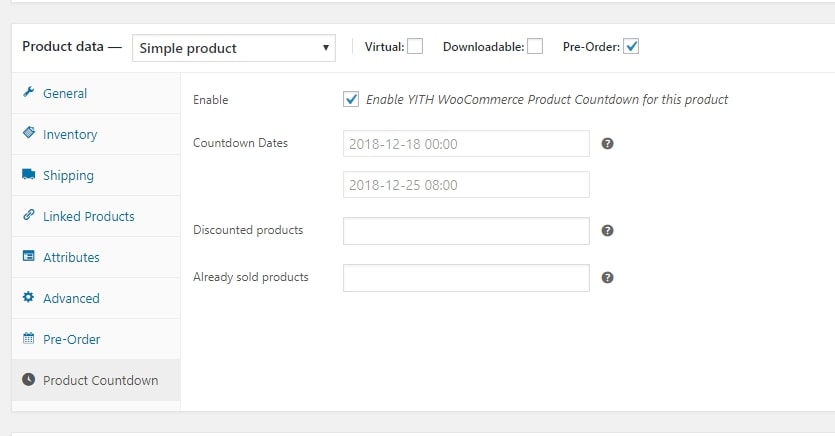 This is how the countdown for your pre-order product will show on the product page.