In this documentation page, we explain the process to create a new survey and to configure the email that will be sent to user after order will acquire the "pending" status. We suggest you to follow this sequence of steps to better understand the behavior of the plugin.
Create survey
All surveys you create will be shown in the list of "YITH Plugins > Pending Order Survey > Survey".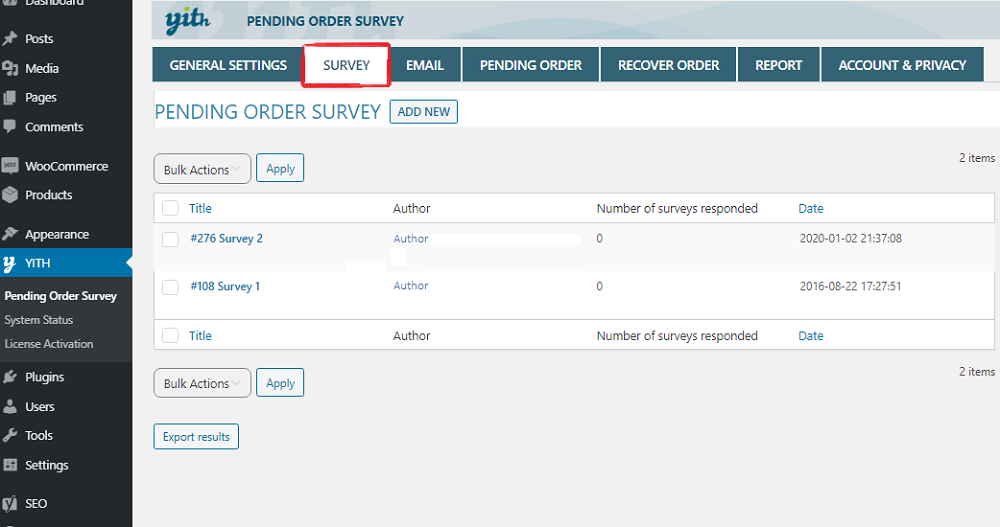 Click on "Add new" to create a new survey. Now click on "Add survey question" button to insert the first question of the survey.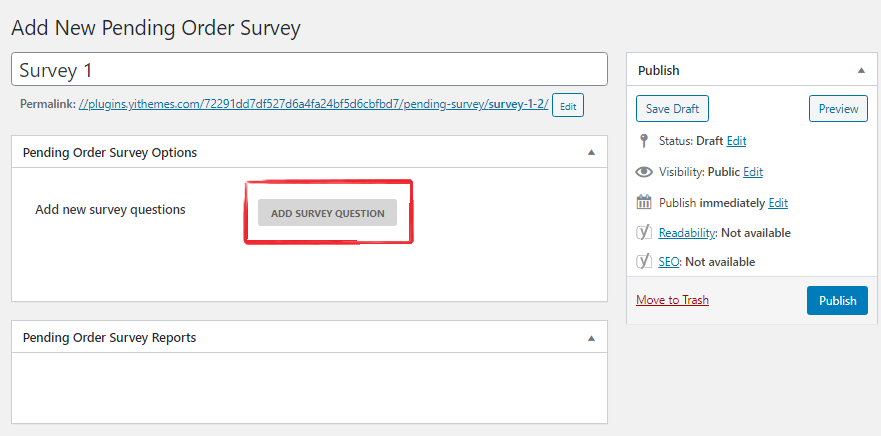 Insert question text and check "Required" field, if you want the answer to be required.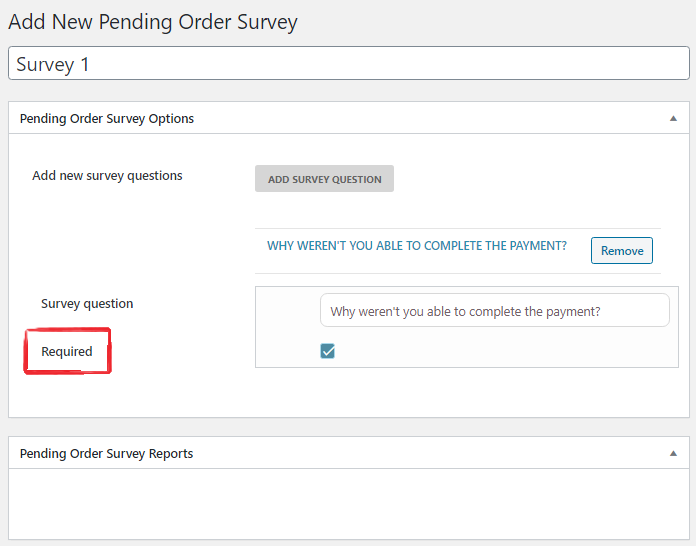 Repeat the process for each new question you want to insert to the survey. Once completed, you could insert the survey right inside email, as explained in this page.
Answers
Answers to survey questions are only of "open" typology.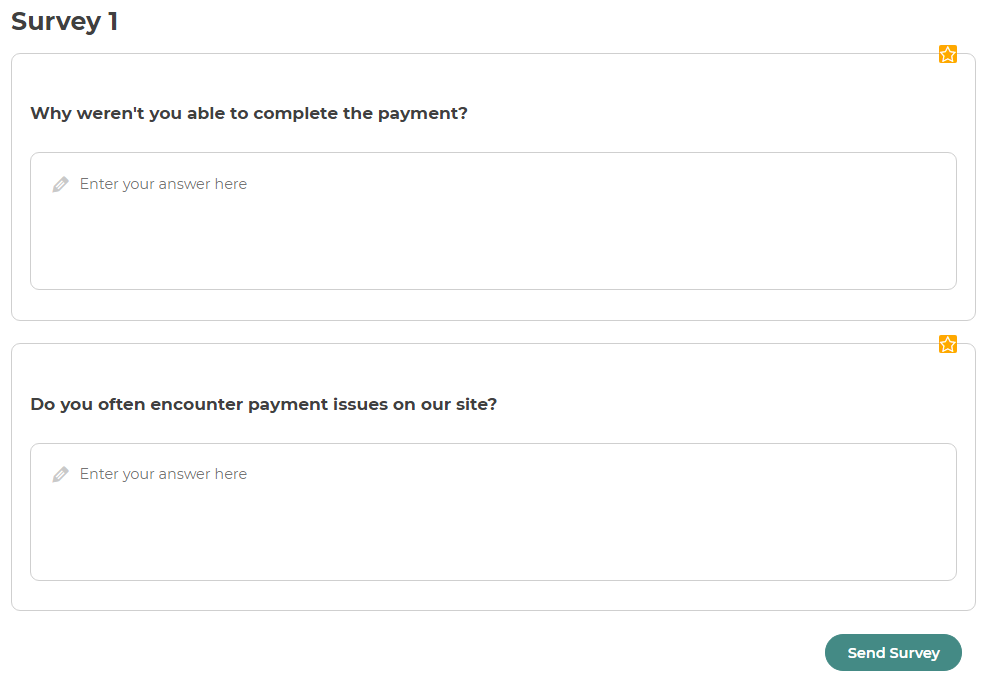 Right inside each survey, you can consult all the answers given to all questions until now.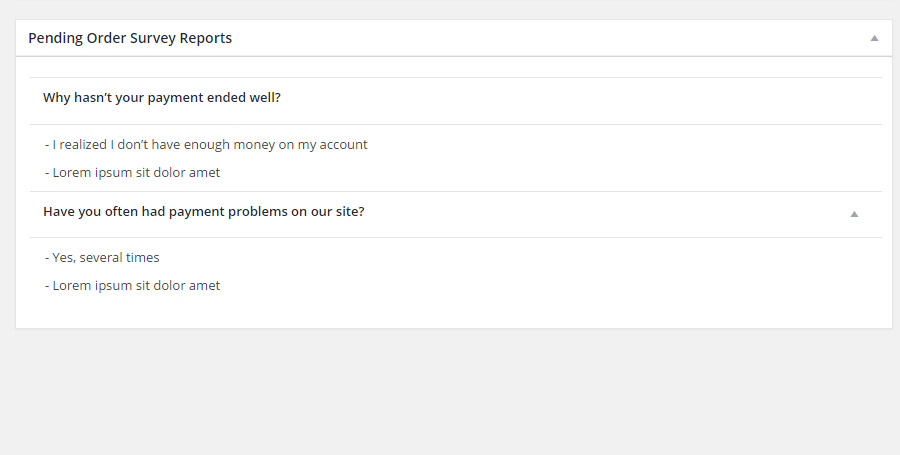 Answers are anonymous.
Export
Export function allows to export all the questions and related answers of the survey in csv format. To generate the file click on"Export results" button. Once opened, enter "semicolon" to divide the columns.