You can choose to send one or a series of emails for each pending order on your store. To configure a new email message, go to YITH Plugins > Pending Order Survey > Email and click on "Add new".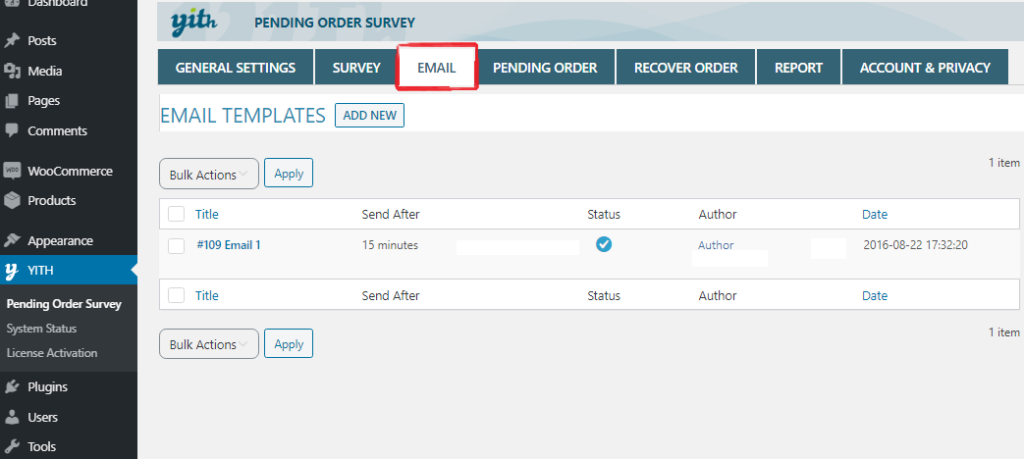 Email content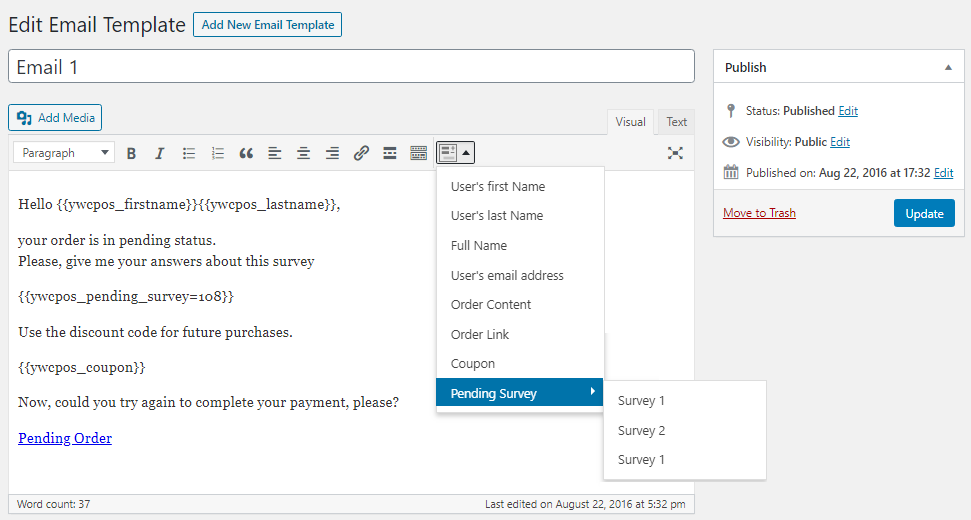 Compose your email using the placeholders highlighted in the image and quickly recover information about the user you are sending the email to.
User's first Name
User's last Name
Full Name
User's email address
Order content: complete list of order items
Order Link: link that allows users to be redirected to the checkout page to try a new purchase. In case the order is completed, it will be added to the list of recovered orders, as shown in this page.
"Coupon": coupon code that the user can use for following purchases. Amount and expiration date for the coupon are set in the dedicated section that you can find in the same email configuration page.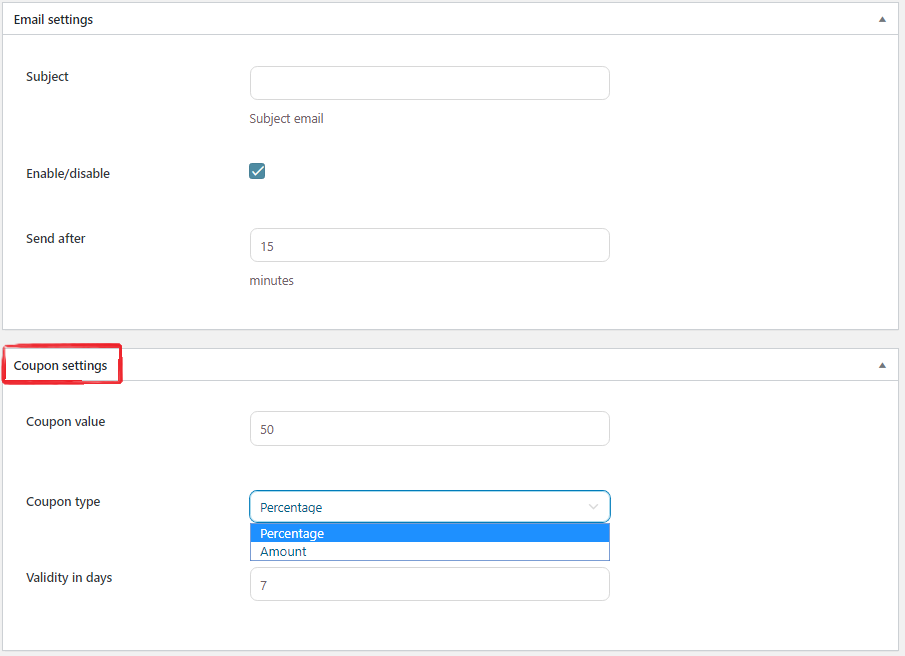 Select survey
In order to add the survey redirect link to the email body, click on the specific button available in the editor and select tyhe survey you want to associate to this email.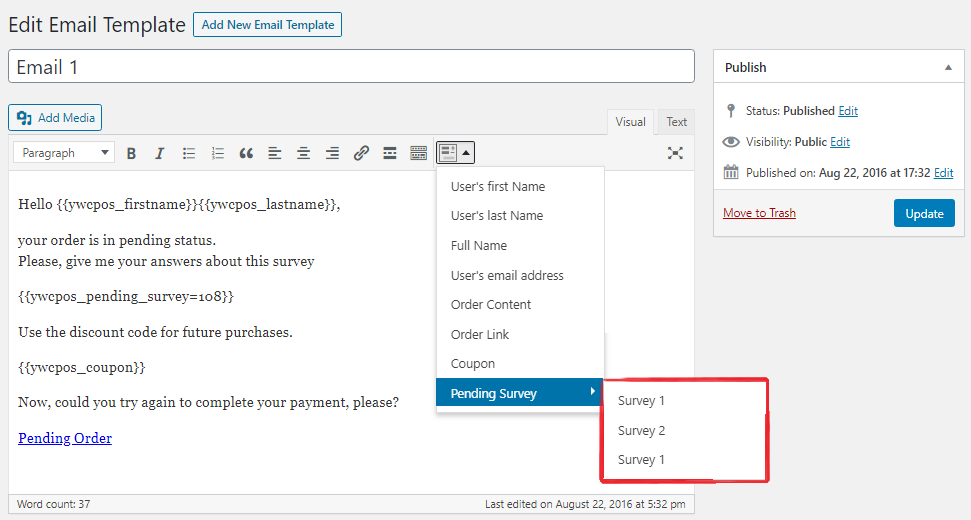 Email settings
In email configuration page, you can enable or disable automatic sending of the selected emails and specify when the first email has to be sent. You can set the delay time since the order si assigned the status "pending".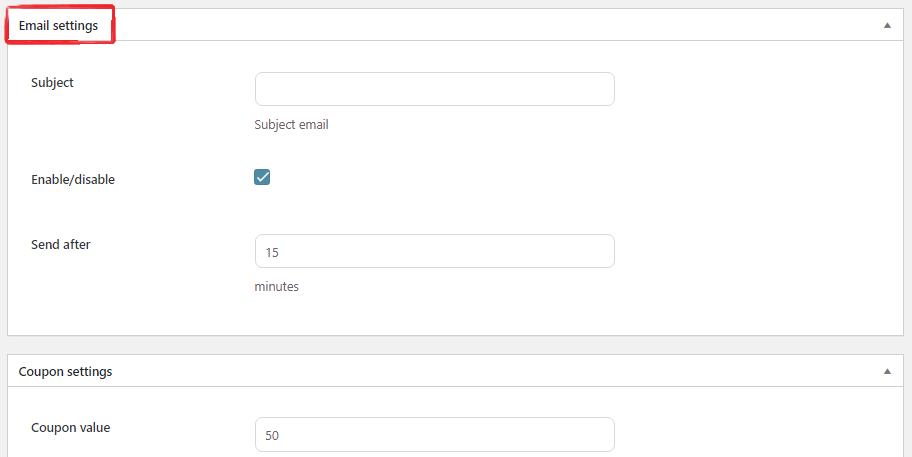 Additional settings can be configured in the section "General settings" in plugin settings panel.