Is it possible to have 2 delivery periods in a day?
Yes, you can create two time slots in the day and set up a different price for them if you want to.
Can you show the delivery date as a field by default instead of the link?
Yes, it is possible by setting the related option in YITH Plugins->Delivery Date->Settings-> Show DatePicker. 
Is it possible to set the delivery date and time box as mandatory, so that customers cannot overlook it?
Is there any option to let the customer choose a turnaround time, with options of 3-5 days, 3 days, 1 day, each with their own price, and each showing the estimated date for that method, on the product page?
Yes, this is possible. You can use the Quantity table option for that, which allows setting up different prices not only based on the selected quantity but also based on the delivery date.
If you just want to use the turnaround option without the quantity selector, you'll just have to set up one row with quantity 1.
This is how it might look like: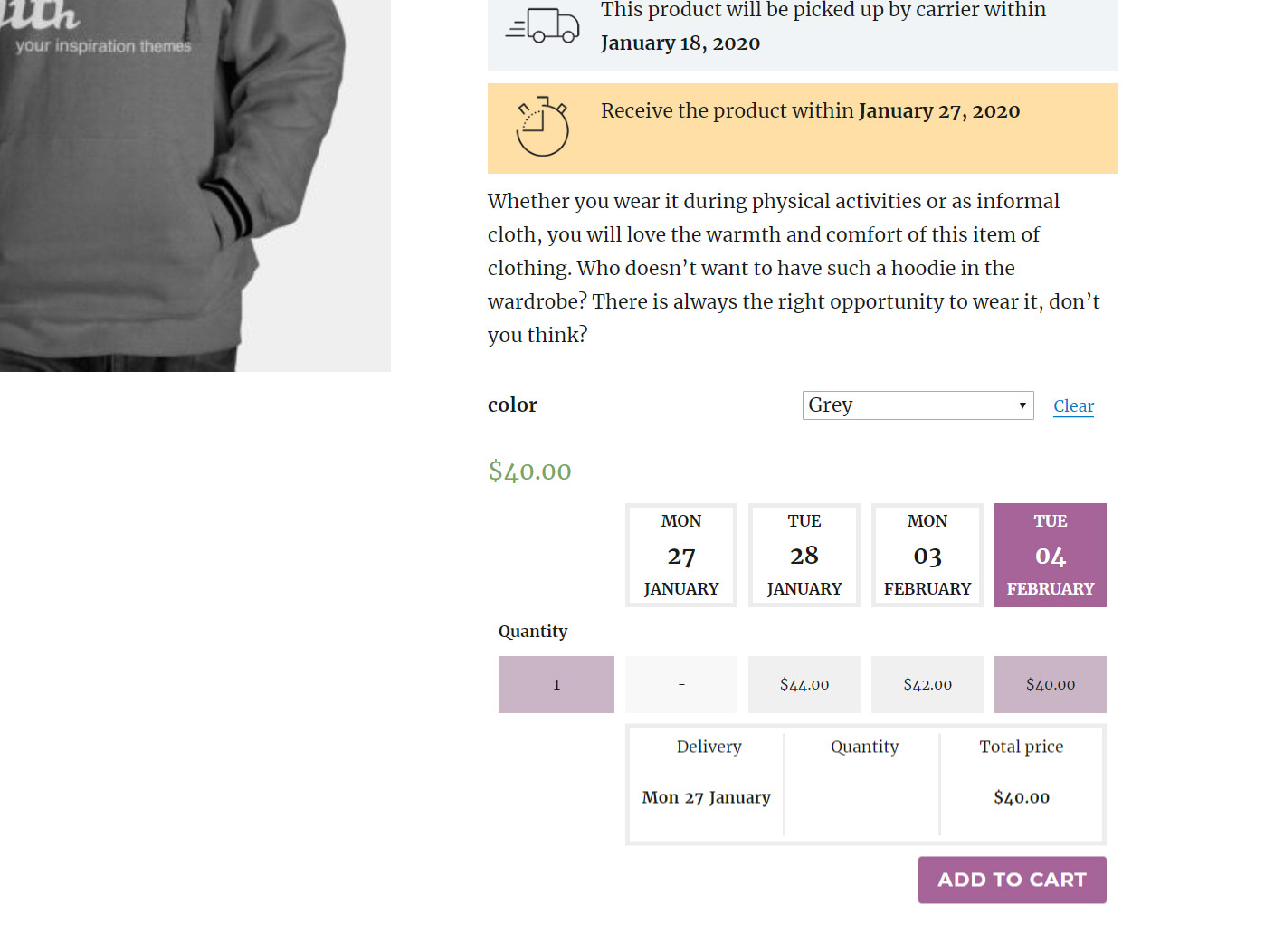 Is it possible to create same day delivery?
Yes, of course you can. Just make sure the processing days is set to 0.