It may happen that your customers need to change the delivery date and/or time after completing the order or maybe you must change the processing method or the carrier in charge of the delivery. In similar situations, the site admin has the possibility to edit the delivery details directly from the order edit page through the Delivery details metabox.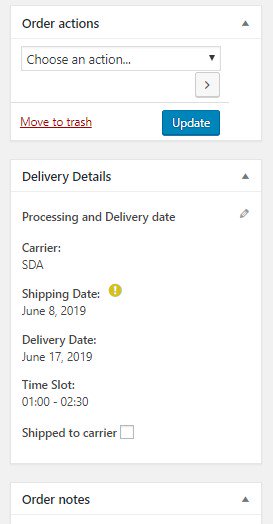 You can edit the following details:
processing method
carrier
processing date
delivery date
delivery times (from/to)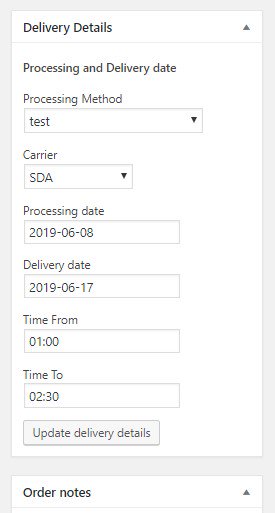 To easily find the orders to edit, you can filtering them by Shipping date and Delivery date.